The Favorites option displays the registered criteria groups to be used in component releases. To create a group of favorite criteria:
IMPORTANT: this procedure can only be performed by a user with the Manufacturer profile.
1. Access the Promob Services Portal;
2. Click on the Manufacturer - Manage Publications menu;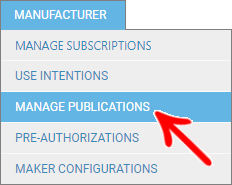 3. On the manage publications page click on Favorites;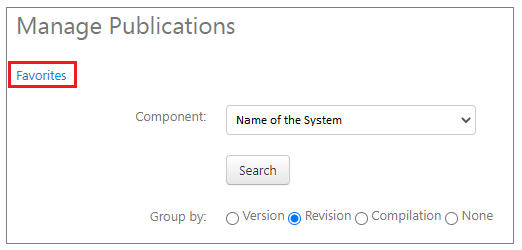 4. Click the + Favorite button. Enter the name for the favorite and select the System type. Click Save;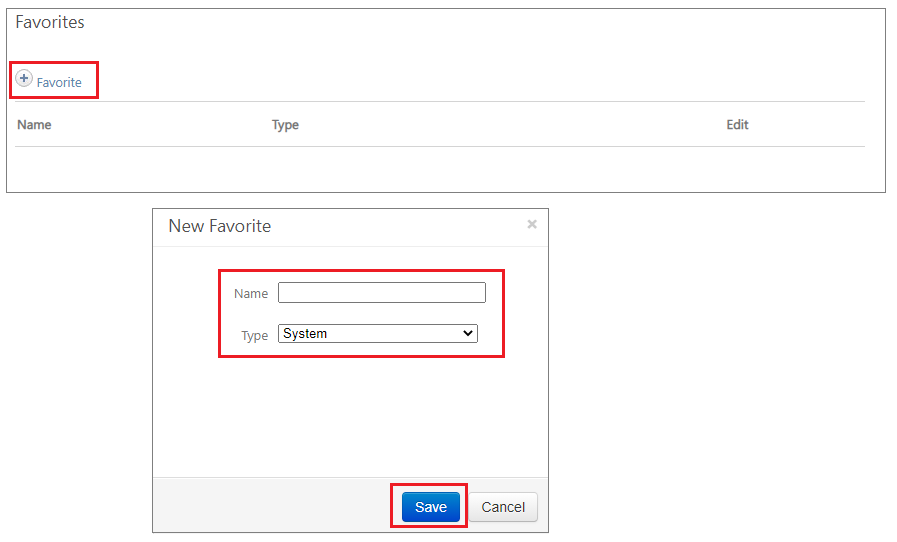 5. In the window that appears click on the + Criterion button to add the desired release criteria to the Favorites group. Set the criteria for the favorite and click Create;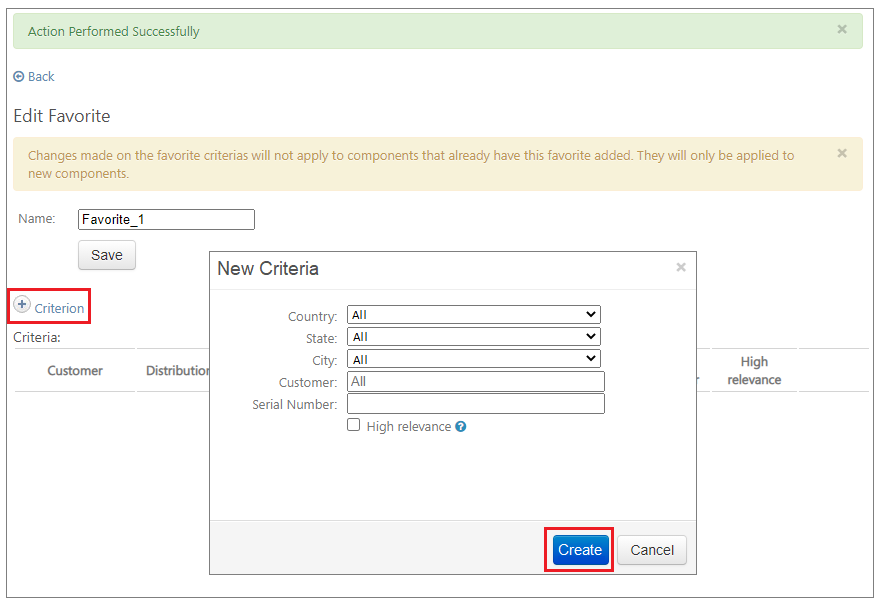 6. The favorite criteria group will be listed on the favorites management page;
IMPORTANT: changes made to a group of criteria already defined do not affect the groups of criteria already used for the release of publications.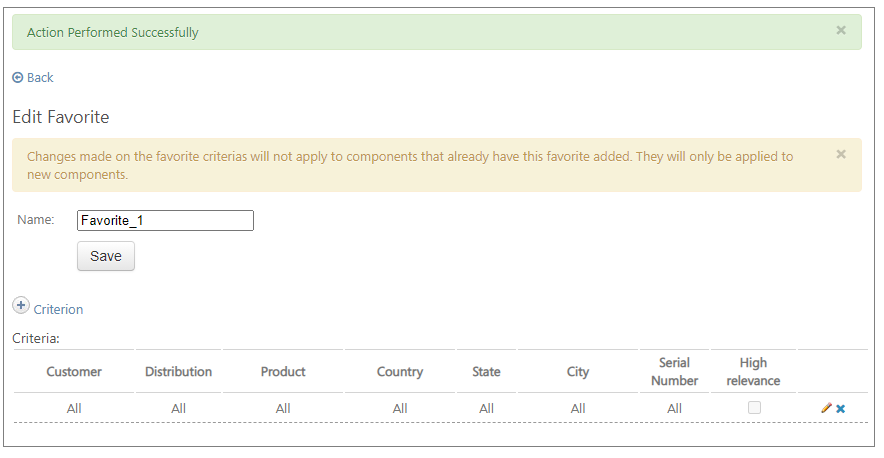 7. After creating the Favorites group, you can add it to the criteria when activating the media;
8. To add the group of Favorites to a component, access the Manufacturer - Manage Publications menu again. Locate the desired media and click on the Manage option. Check the Favorites option;

9. Select the favorite group with the release criteria;
10. Click View to confirm the criteria;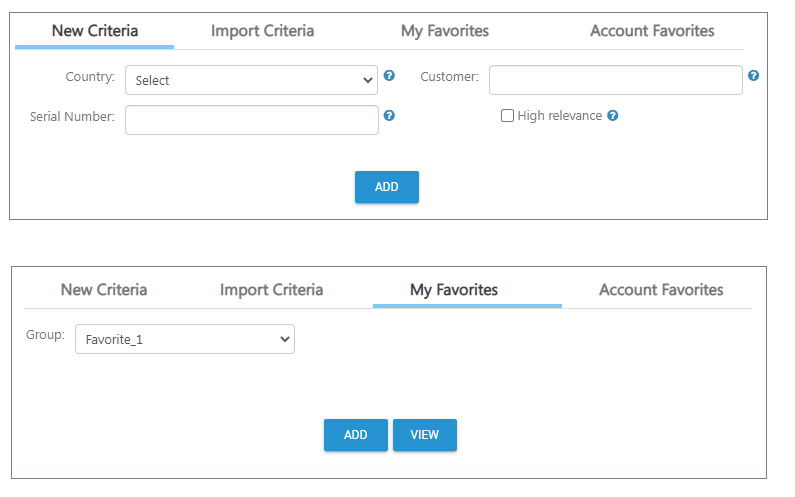 11. Click the Add button to include your favorite criteria;
12. For the criteria defined for the publication to be applied, it is necessary to click on Save.
IMPORTANT: By clicking on the Cancel button the changes made will be undone. During the criteria editing process, check the Status column to see how they will be applied after clicking Save.