Within Promob, when applying a model to an item, through the Tool Panel - Models, the item's plate already has raw material and thickness configured through the Configure Features tool.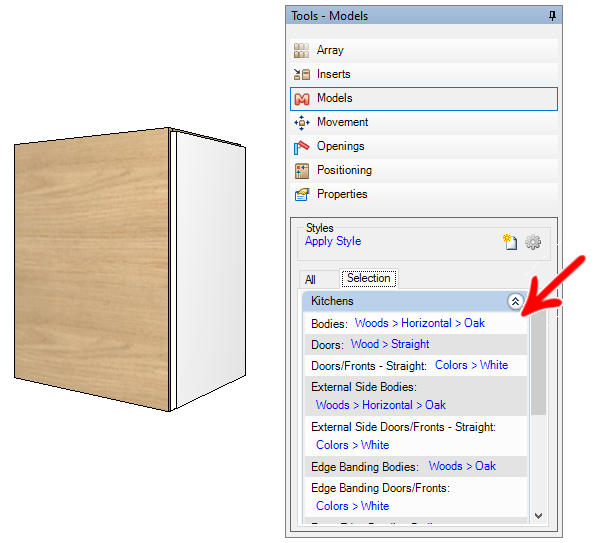 This information is imported together with the project into Promob Cut Pro, where it will be visible in the Raw Material column.
Through this column, it is possible to select and change the raw material of the panel that will be used to manufacture the item. If no raw material is selected in this field, the item will not be sent to the Cutting Plan.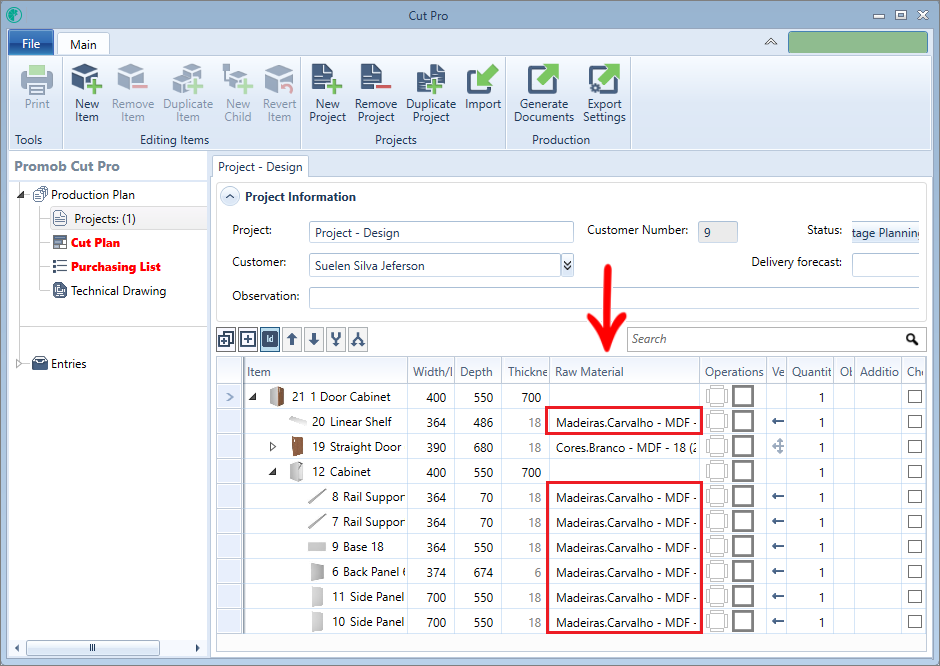 Check how to use the raw material column:
1. In the field for editing the raw material, select the desired raw material from the list displayed;
It is possible to write in this field to search for a registered raw material;
When informing the raw material, a search is performed and the list shows only the items found with the entered term;
2. After selecting a raw material (plate), click Yes in the displayed message, to apply the selected raw material to all items that have the same raw material;
If the project has an item that is manufactured with a Wood.Oak - MDF -18 plate and change to Colors.White - MDF - 18, when you choose Yes in the message, all items manufactured in Wood.Oak - MDF -18 will be changed to Colors.White - MDF - 18

In this example, all items that contained the material Wood.Oak - MDF -18 has been changed to Colors.White - MDF - 18, EXCEPT the back panel, because the thickness of the sheet is different from the other sheets, 6 mm and not 18 mm. Therefore, the material was not considered as the same material as the other items.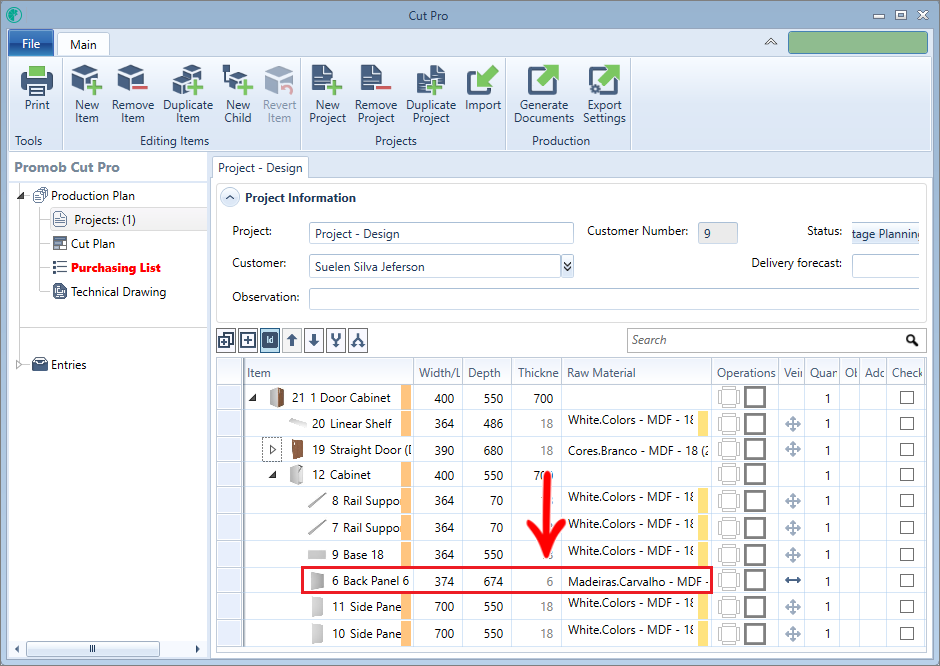 Check out the example below: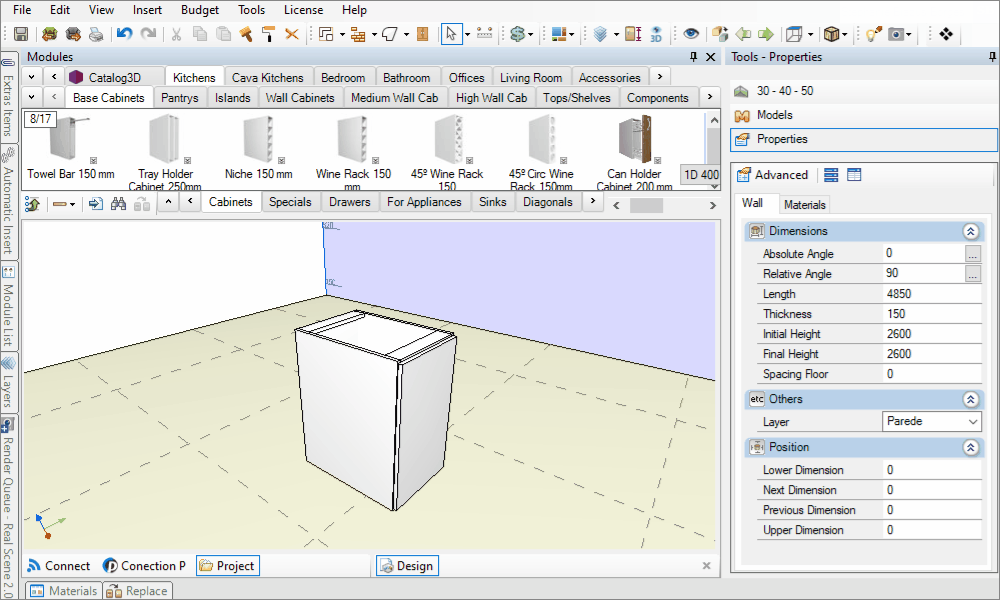 Define raw material in Simplified mode
In the Simplified mode, the registration of the items is made from the raw material. Therefore, to define the raw material, it is necessary to guarantee its registration beforehand. Click here to know more about the registration of plates.
With the material already registered:
1. Select the Material tab and choose the material to be used;
2. To use two or more materials, click on the Add Material icon.

Check out the example below: