It is through the Consult Logs screen that we can view the history of inclusions and changes of registered users and of certain actions carried out in 2020 Manager.
To access the log query:
1. With 2020 Manager open, click Administration - View Logs.
2. On the open screen it is possible to choose which Category will be viewed and which User wants to view this category.
3. It is also possible to select the General option in Category and User, this way, all the histories of all users registered in 2020 Manager will be displayed.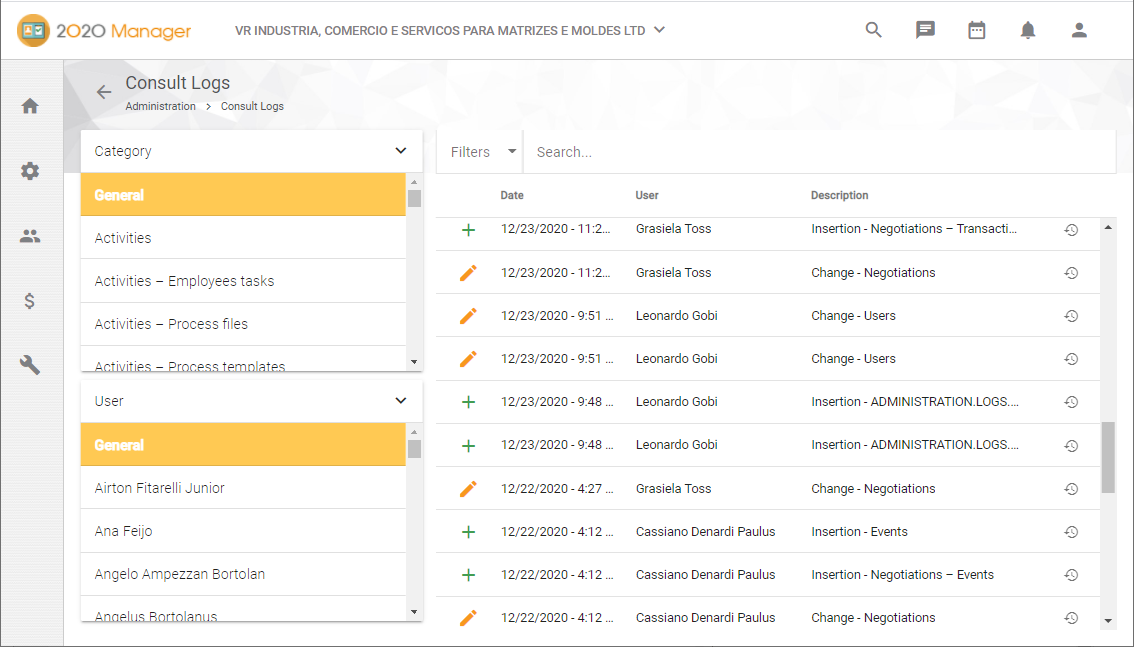 2020 Manager will display the history time, the user name and a brief description of what the history refers to. If more information is needed, click on the history icon and all the information relevant to this record will be displayed.