Check this article for information to establish integration with Vertimaq machines.
INTEGRATION PLUGINS
Plugin Twister 750NX
IMPORTANT: To import files generated within Promob to the Twister750NX Machine, it is necessary to purchase a release key for the machine from the manufacturer.
Machine import steps:
1. Access CNC - CNC configuration;
2. Access the machine settings and configure the Plugin Vertimaq Twister_750NX, with tool code identification normally;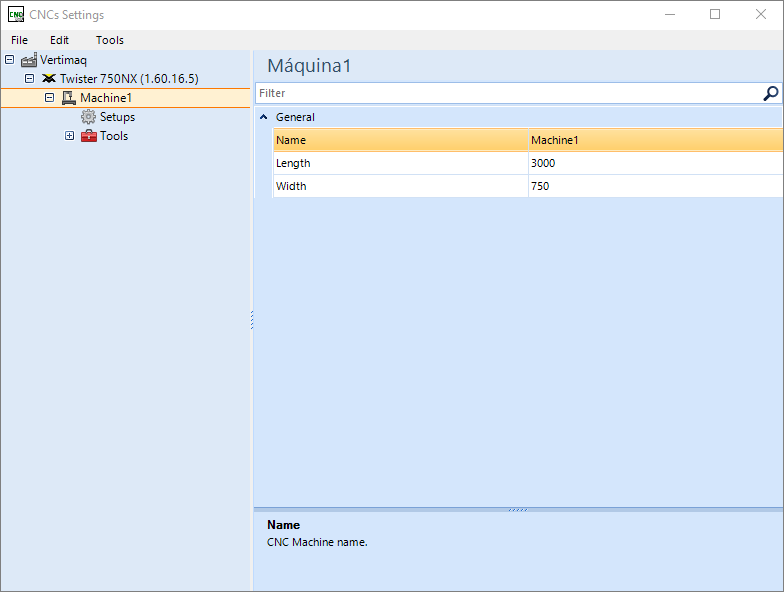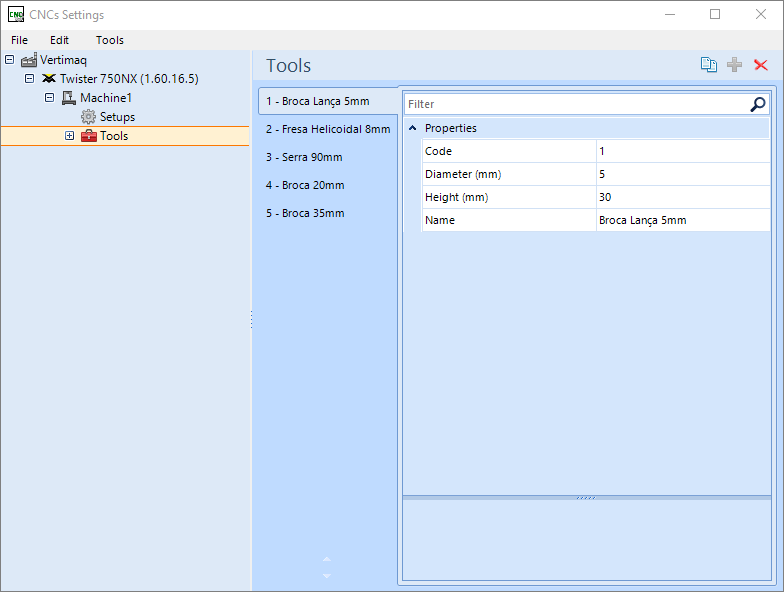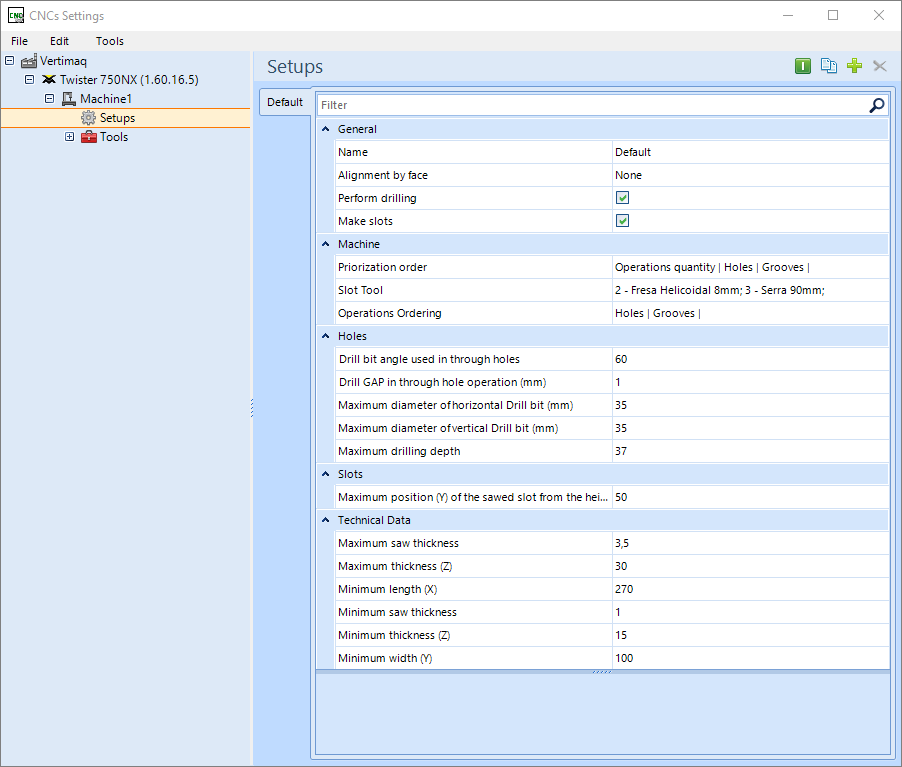 3. In CNC - Vertimaq generates the GWF file extension;

Velox
1. Check the parts folder, noted in the Velox machine tool register.
2. Insert the GWF files generated by Promob into the folder.
In this example the path is C:/Users\User\Desktop\Vertimaq\Twister_750NX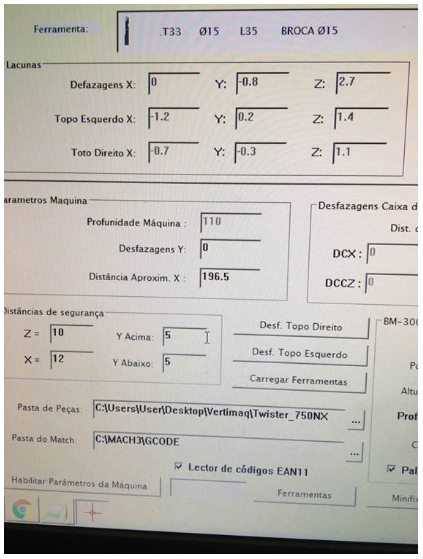 3. In the machine software, GCad, access File-Convert DWF Files and convert the files that are in the folder in GWF format, to files identified by the machine;
4. After the files have been converted, import the parts to be able to open them, in File-Import Part;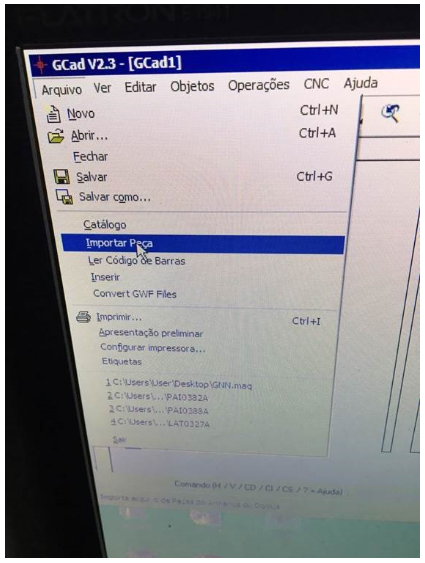 5. After importing the part, it is necessary to generate the GCODE for machining the program;
6. To generate the GCODE, in the machine's GCad software, access the Operations tab, on the top bar.
7. After this process, machining is possible.