Integration Plugins
C-Express 920
Felder Creator 950
Format4 Profit H08
Format4 Profit H20-H22-H22L
Format4 Profit H80
Settings of Plugin Format4 Profit H80
File
From Plugin Builder version 1.60.16.12 or higher.
When you add the Prefix information, it is associated with the contents of the .csv file.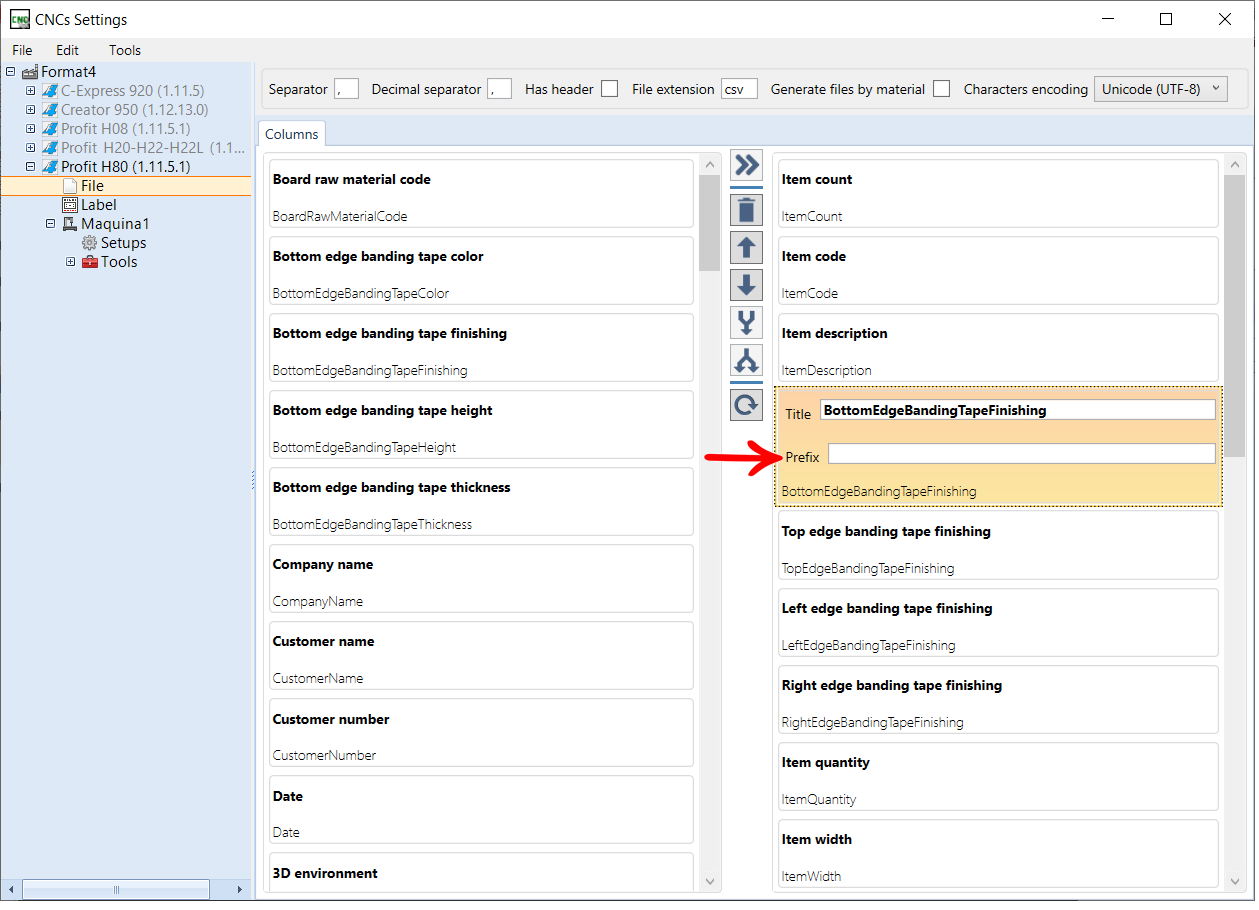 Register
Title: is the information that is displayed in the header of the file example: LabelInfo0.
Prefix: is the information that is associated with the content of the attribute, for example: Barcode = C:\WDFlash\Product\variable Programme\variable backpanel.tcn

Example
The information registered in the Prefix, will be displayed in a .csv or xls file, below is an example of a .csv file:

IMPORTANT: Any information that the customer enters in the Prefix field, will be associated with the front of the variable's content.
General settings
Setup Settings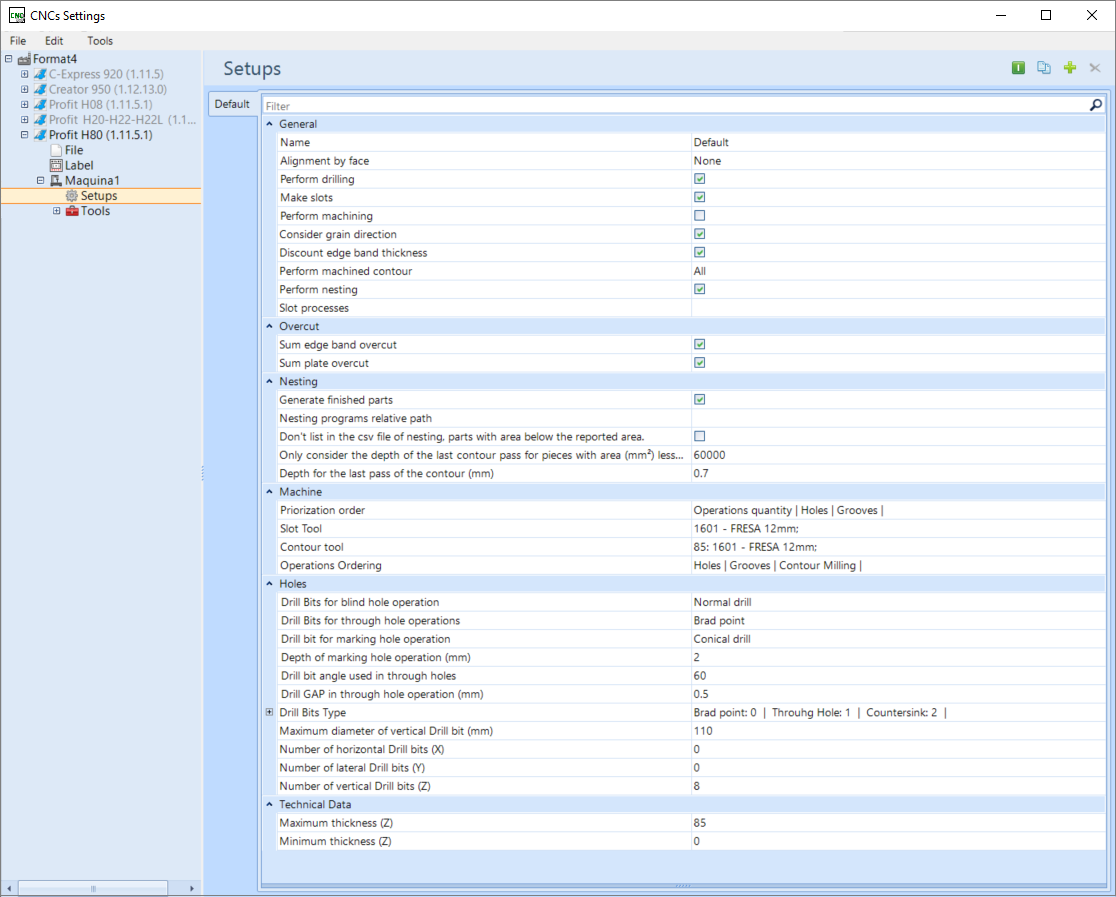 Tools Settings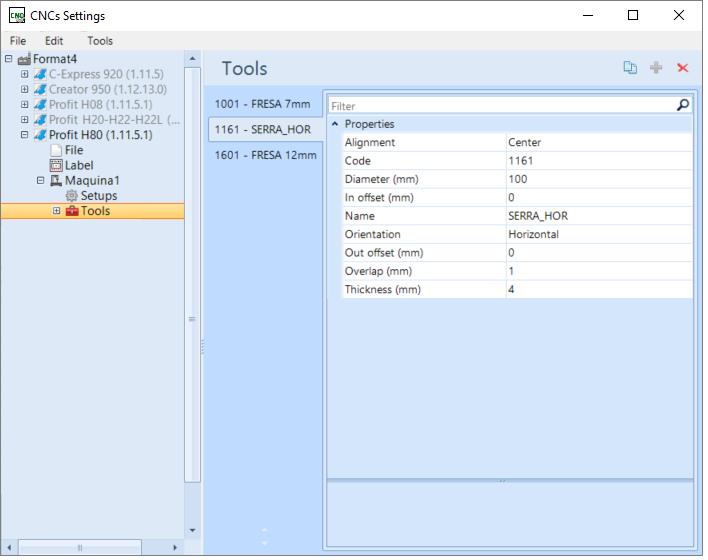 Automatic label printing
Plugin Builder - 1.60.16.10 or higher.
In the plugin configurations, in the F4Nest model machine, it is possible to configure the automatic printing of labels, thus, when generating the machine programs, the printing of labels is started automatically.
To configure:
1. Within Promob, access CNC - CNC Settings;

2. Go to Format4 - Profit H80 - Machine;
When selecting the F4Nest machine model, the option Print automatic label will be displayed

NOTES: By default the Print Auto Label attribute is disabled.
When Enabling the attribute print automatic label, the following line will be added to the program: