To configure the OSI Biesse Plugin: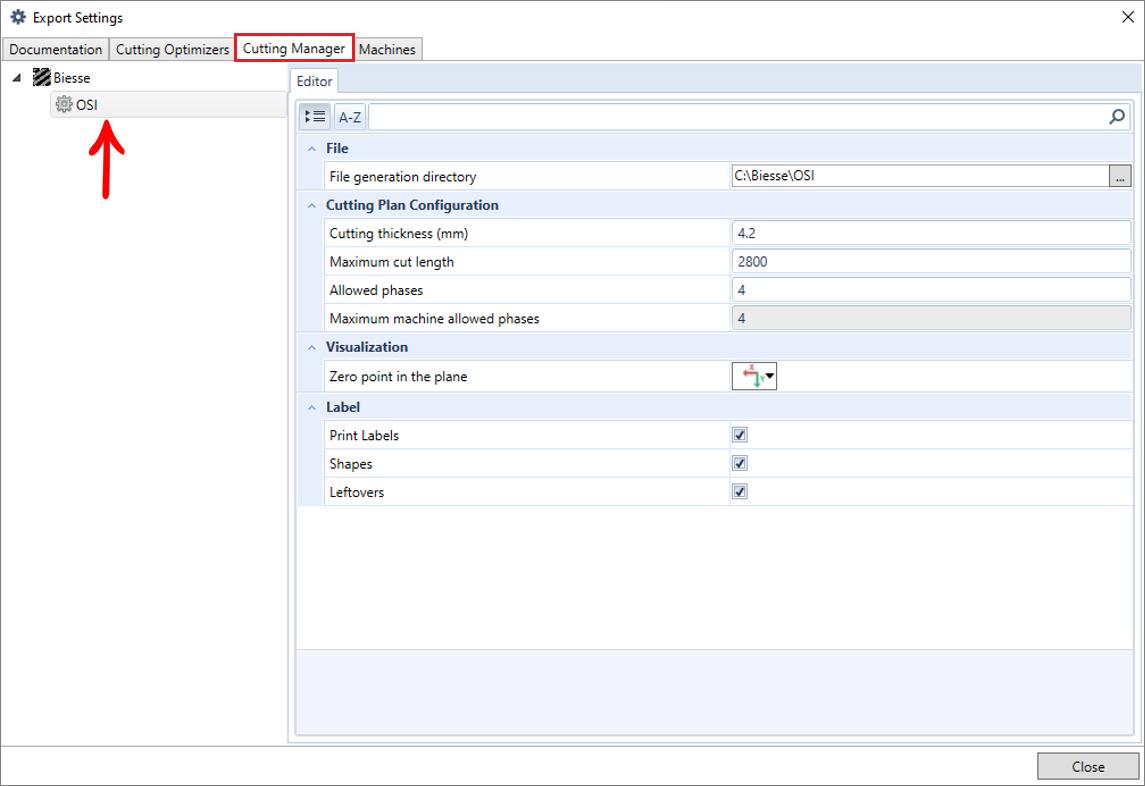 File

File Generation Directory: Select the location where the .xml file will be generated. If not informed, the file will be saved to the location entered in the Location field of the Generate Documents screen.
Cut Plane Settings

Saw thickness: Enter the thickness of the saw that makes the cut. The value must be informed in millimeters and be the same as registered in OSI;
Maximum Cut Size: Enter the maximum cut size allowed by the machine;
Number of Phases: Set the maximum number of phases to be used in the cut manager;
Maximum number of machine phases: Defines the maximum number of phases allowed by the machine.
Visualization

Zero point in the plane: Set the position of the zero point used by the manager.
Label:

Print Labels: Select this option to generate information about a part or scrap labels. This information will be generated next to the .xml file.
Shapes: Select this option to generate part labels;
Leftovers: Select this option to generate leftover labels;