Every time a project is processed by the Builder, the list of items is updated with the project information.
On the Items screen, we can view any and all information pertaining to the selected item.
The search for the item can be done through the Category or through the search bar on the main screen. By clicking on the item we can edit the information, insert images, personalized documents and suppliers.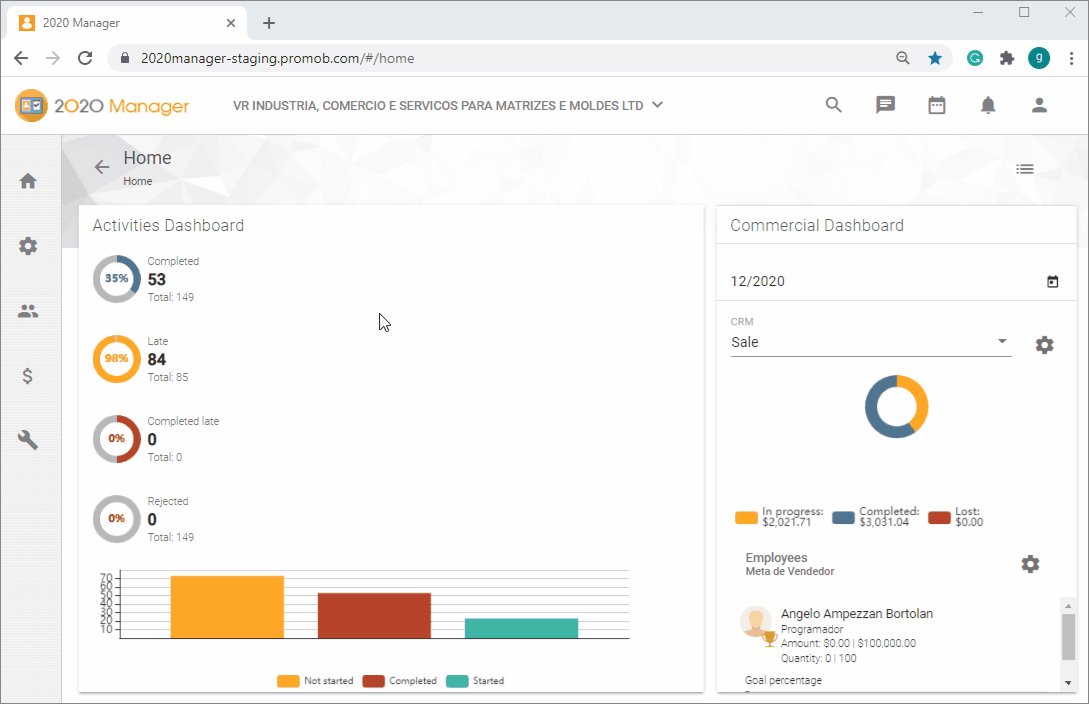 We can still register new items for this item to be included in a sales order. However, this will have no link with Promob, it will only be available for manual inclusion within 2020 Manager.
To add an item:
1. Click in Add

2. On the registration screen, fill in the mandatory data
3. When you finish registering information related to the item, click Save.
The registration screen is divided into 3 stages, as follows:
Start: Main information that will be visible immediately when item is included in order;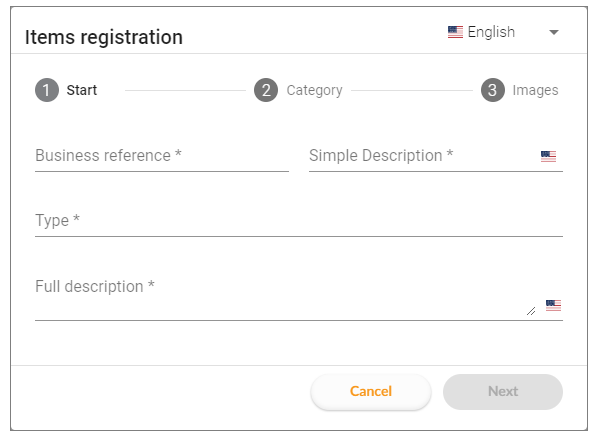 Category: Item classification. Here the options already on the platform will be loaded for selection, however, it is possible to enter a new category;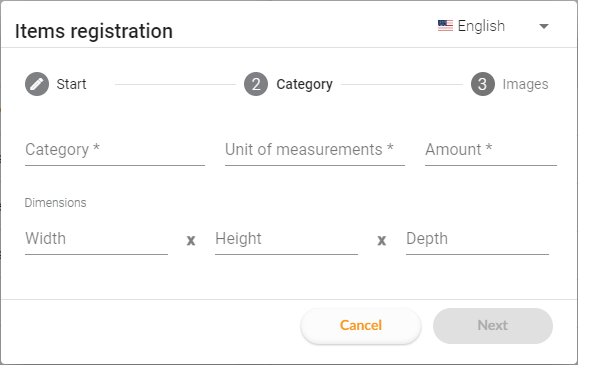 Images: it is possible to upload images for representation and identification of the item;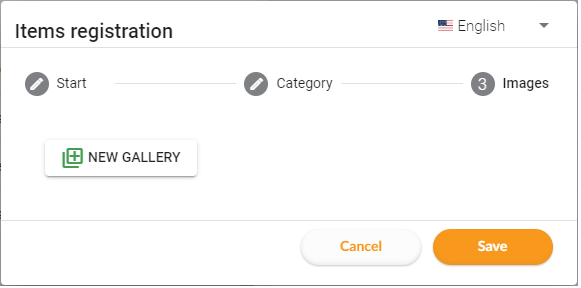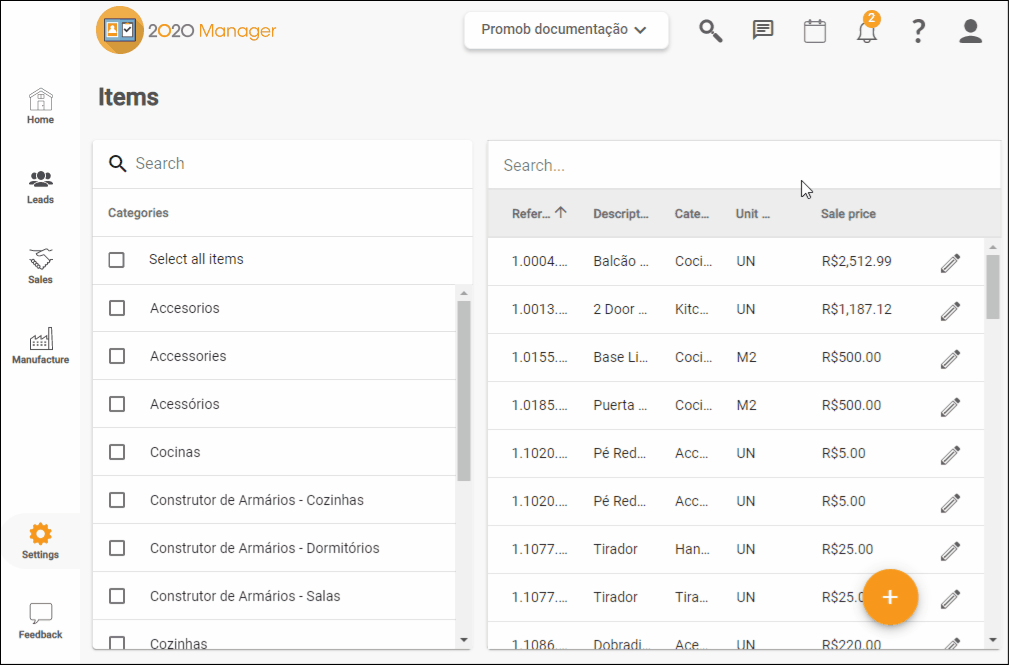 IMPORTANT: at the top of the window we have the language option. This selection allows us to register the same information for other languages available in the system. So, just change the language in the window to register.