Available in the products
The 2020 Manager has an installation scheduling feature that, together with the Installers Application, offers the possibility of communication between the store and furniture assemblers.
This feature allows the store to send an installation to a specific installer, as well as make it available to any installer with access to the Application.
In this article you will see how:
1. Schedule an installation
During a negotiation, after it has been won, it is possible to schedule the facilities as follows:
1. Click on the Proposal icon

.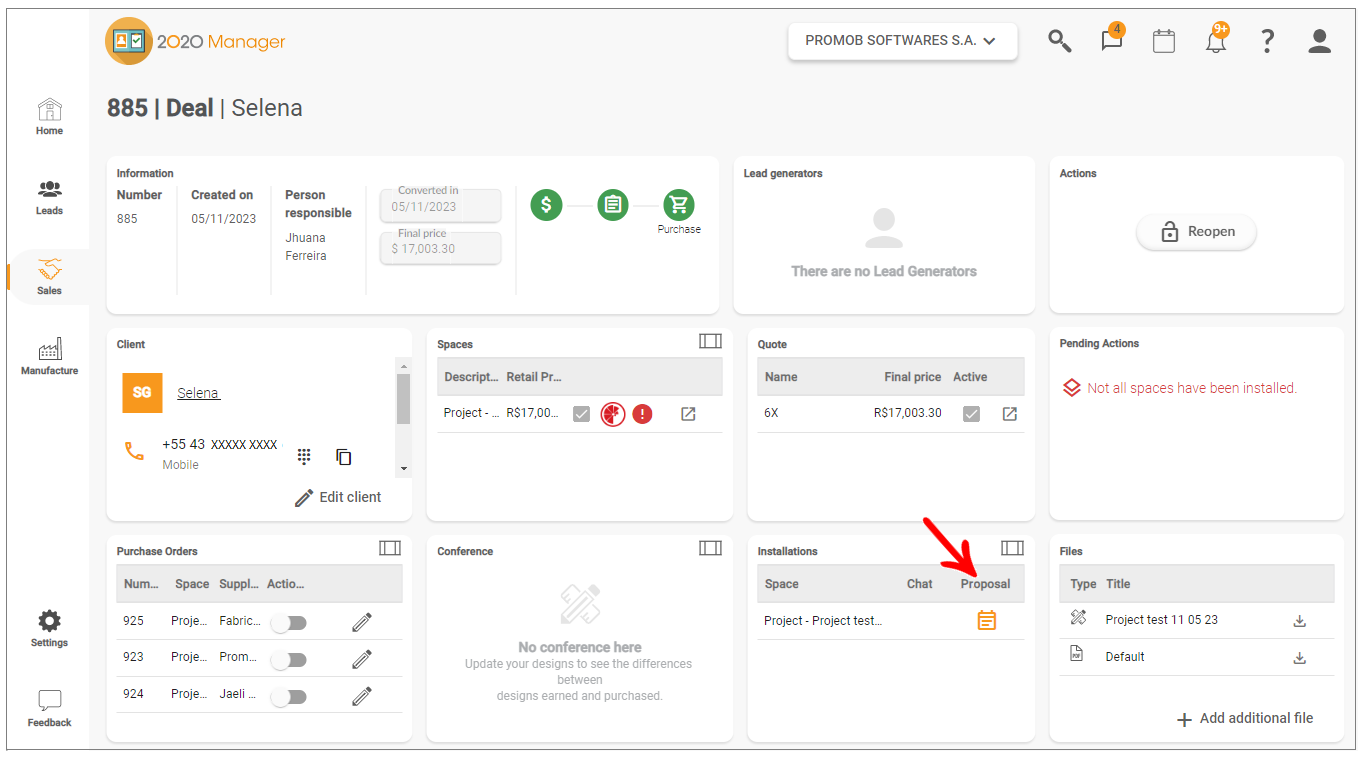 2. A dialog box appears for you to fill in the information.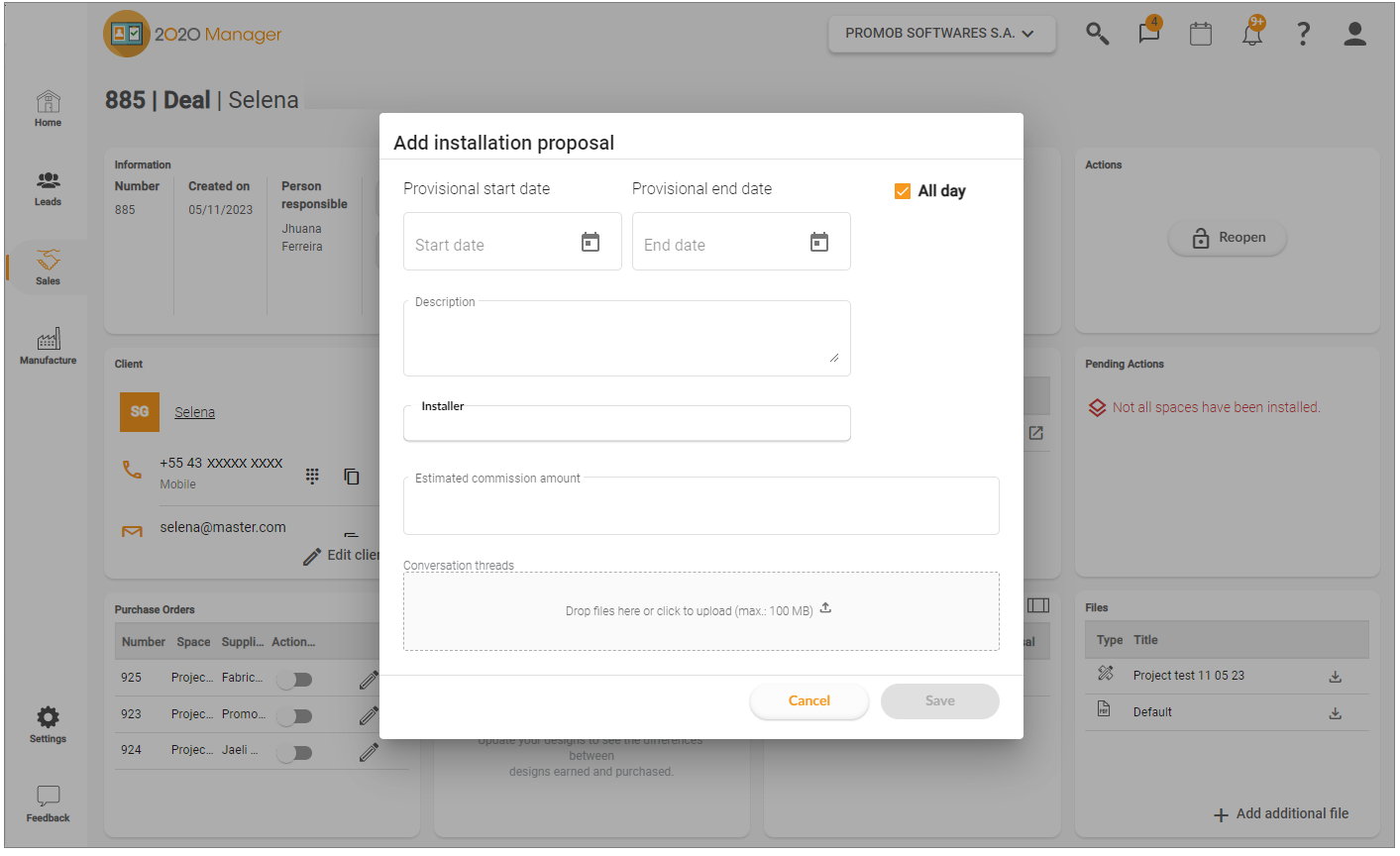 The information to be filled in is:
These are the forecast dates of an installation. When you create an installation proposal, you must enter these dates. Before the installer starts the installation, he must confirm this period through the application. You can follow the schedule of installers through the system calendar. For more details about the calendar, please refer to this article.
Estimated value of commission
2. Talk to the people involved
3. Maintaining an installation