Available in the products
When installing the App, it is possible to find a list of companies that are looking for installers and furniture assemblers, in the Companies bottom menu.

When accessing a company, a brief description informed by the store and contact details for it will be displayed.
To request and become a company installer, just click on the Request button, so your request and your expression of interest will be evaluated by the store, where the button will change the status to Pending allowing no further action until approval or not from the store.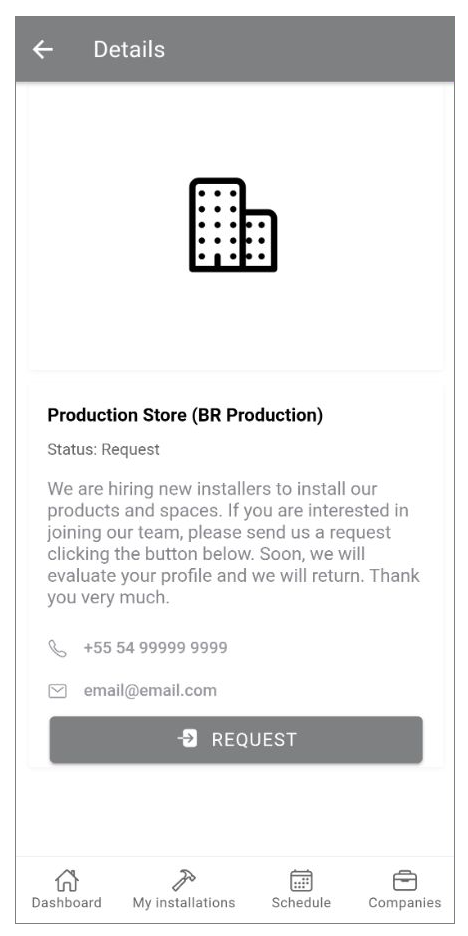 If you already have an active relationship with a Company, you can choose to stop being an installer. However, to disconnect, it is necessary that there is no pending installation. Therefore, all installations made for the Company must be completed.
For this:
1. Access the Companies tab.
2. Locate the Company you are linked to.
3. Click Cancel Contract.
If the link with the company has not yet been approved after expressing interest by clicking on the Request button, the button will maintain the status as Pending, allowing no further action until the store is approved or not.