The Generate Contour Only on Irregular parts feature enables the KN3710 Nesting machine to generate contour machining only on parts that have different shapes than normal, e.g. L-Corners, parts with angles, etc.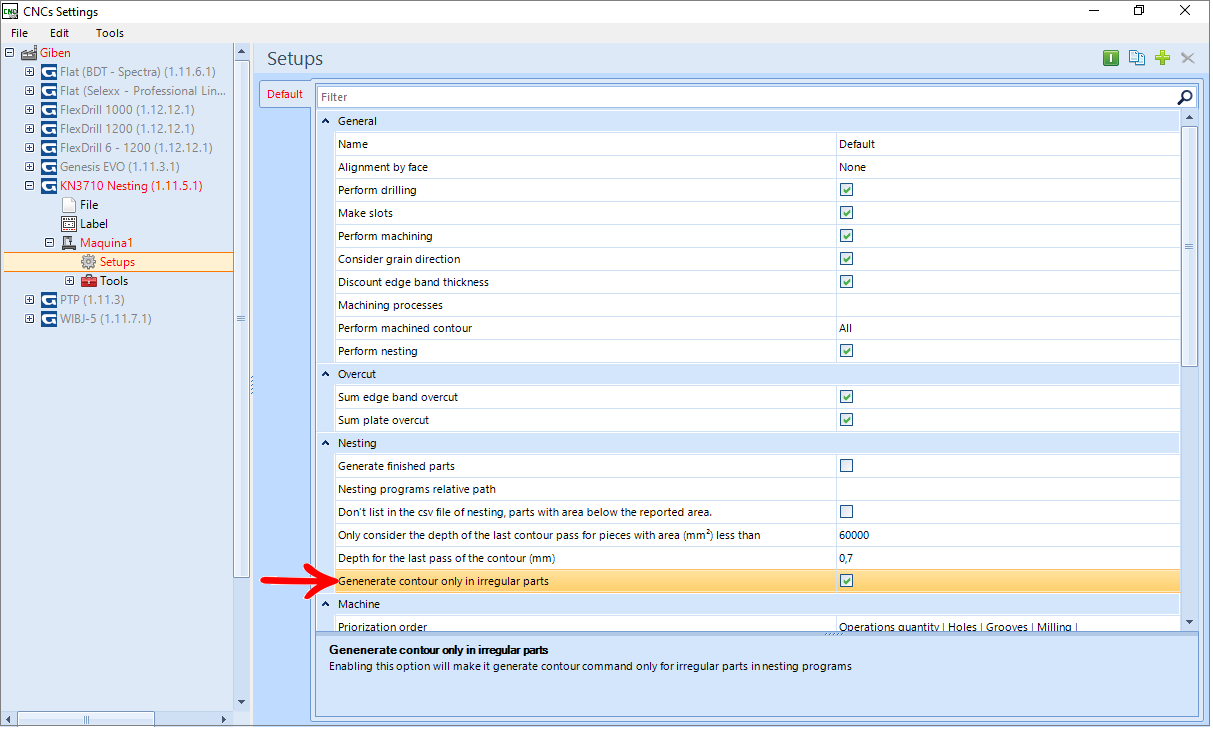 Configuration
1. Go to CNC - CNC Configuration.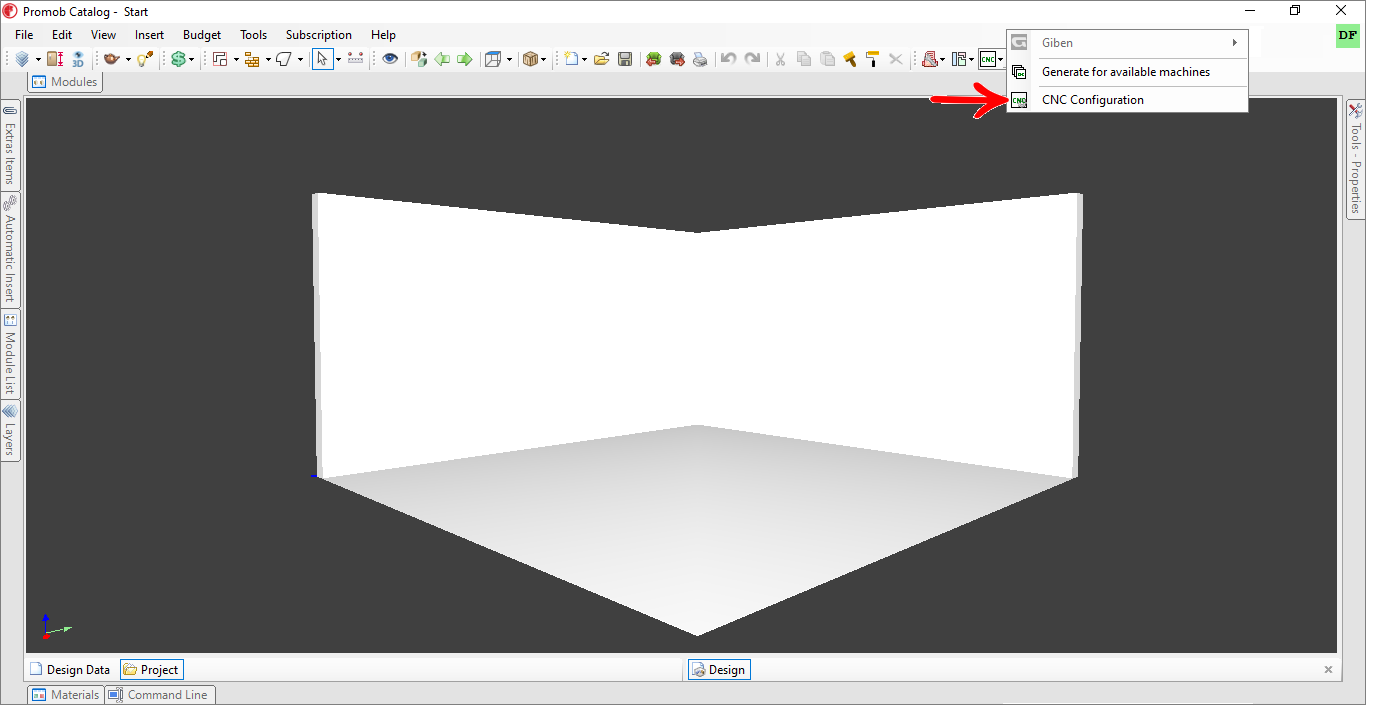 2. Locate the Giben manufacturer, select the KN3710 Nesting Plugin. Go to Setups, and enable the Perform Nesting option.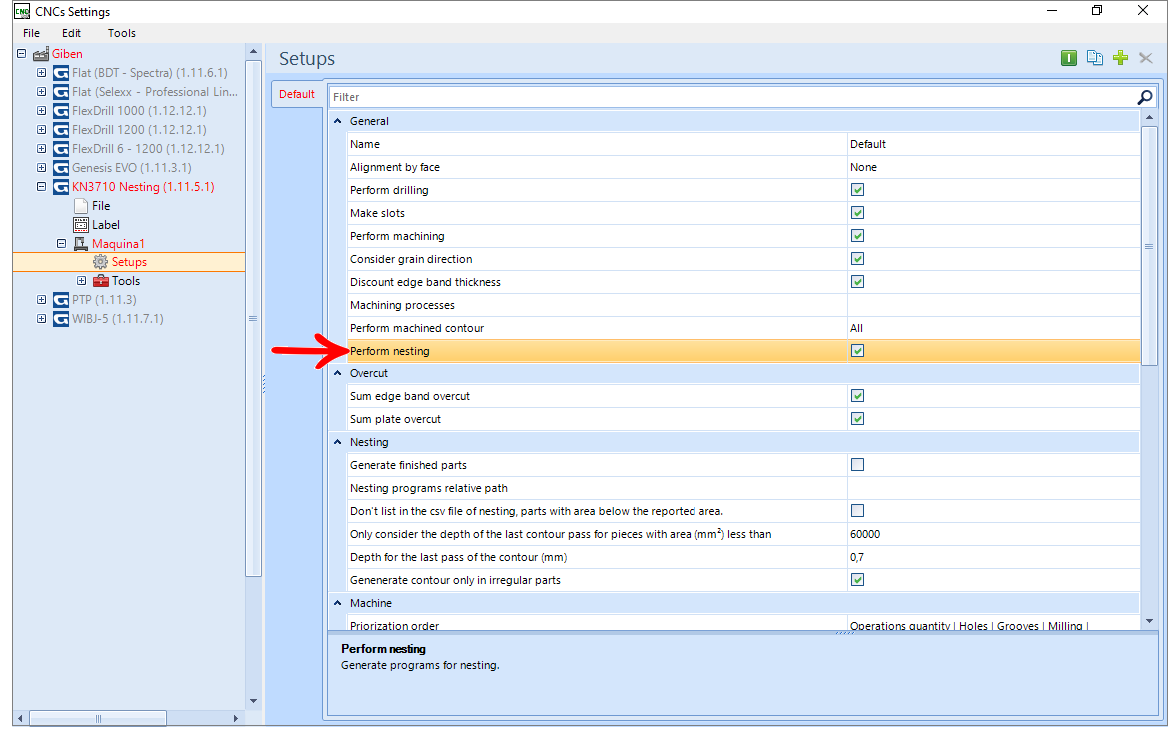 3. In the Nesting menu, check the Generate contour only in irregular parts option.
IMPORTANT: By disabling this option the machine will generate Nesting (contour machining) for all parts without distinction.