Available from version:
Plugin Builder 1.60.16.16 or superior

Plugin Builder XML 1.60.16.11
Through the Plugin Builder, it is possible to register and determine types of processes for drilling in the Builder tab, thus enabling the use of a certain tool for a specific drilling. This functionality is available for configuration in Plugin Builder XML.
This article contains the following sections:
Register Processes
To register a new hole process:
1. Select the hole created in the Builder tab;
2. In Process Type, click on the three dots;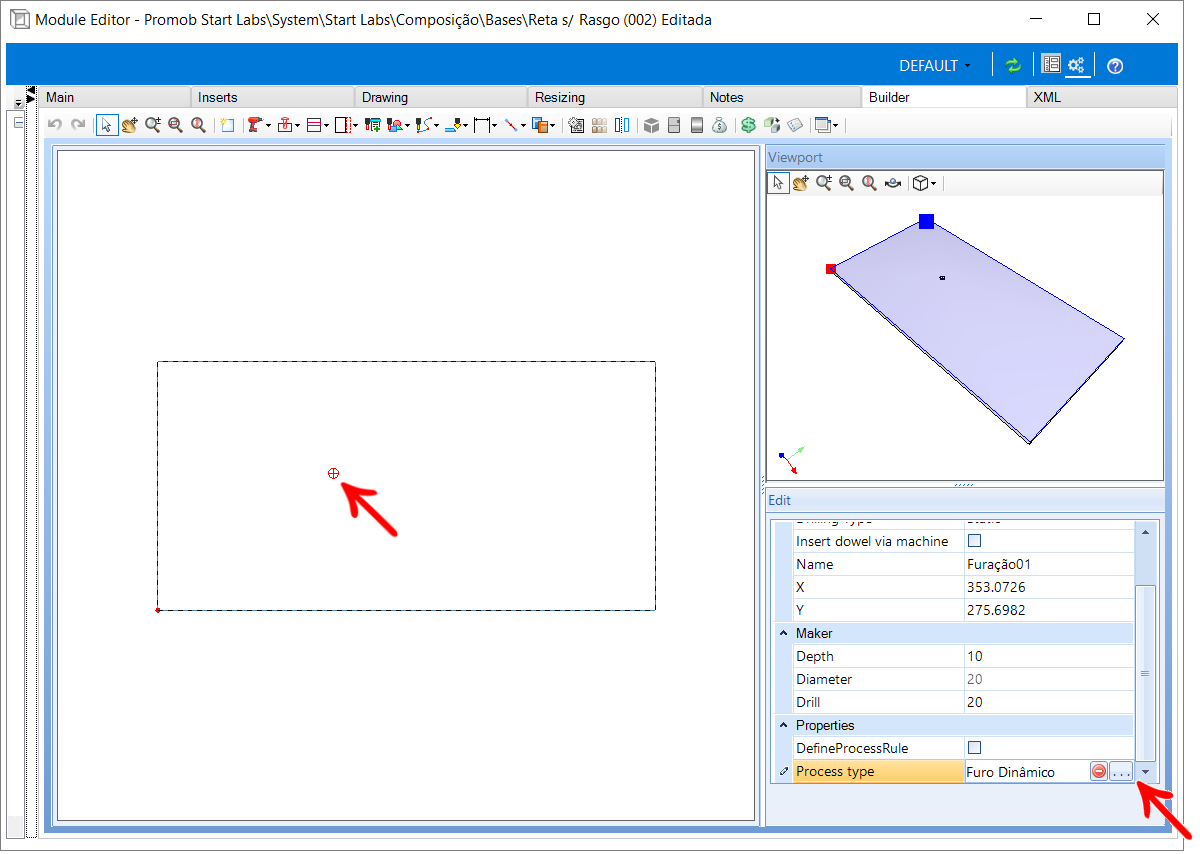 3. Then click on Insert new process;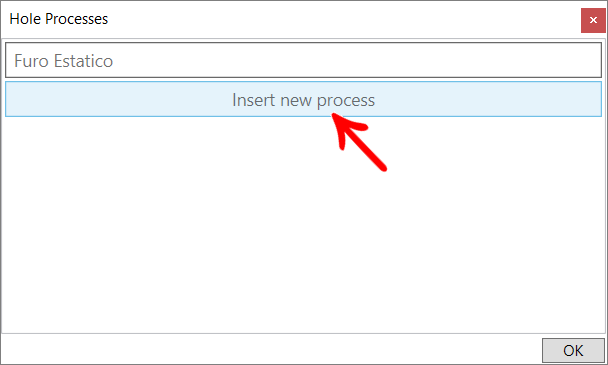 4. Type the name of the new process and press Enter;
5. The process is entered and selected automatically;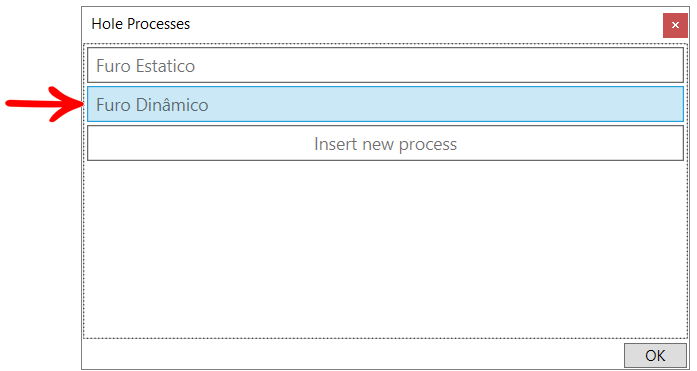 NOTES: You can create as many processes as you need and select more than one configured process. To select the desired process, click on it and press OK, or double-click on it.
Enable Processes
In order for a certain drilling process to be executed, it must be enabled.
To enable a process:
1. Within Promob, access CNC - CNC Configuration;

2. Access the Promob - Builder XML - Machine - Setup tab;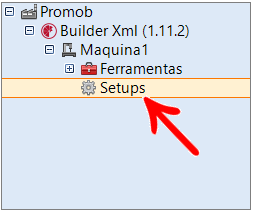 3. In the machine's Setup, enable the Perform drilling field;

4. Once enabled and the processes duly registered in the Builder tab, the Hole Processes field is displayed in the Machine Setup;
5. When clicking on the Hole Processes button, a new window opens with the registered processes;
6. Activate or deactivate the hole processes to be used on the machine;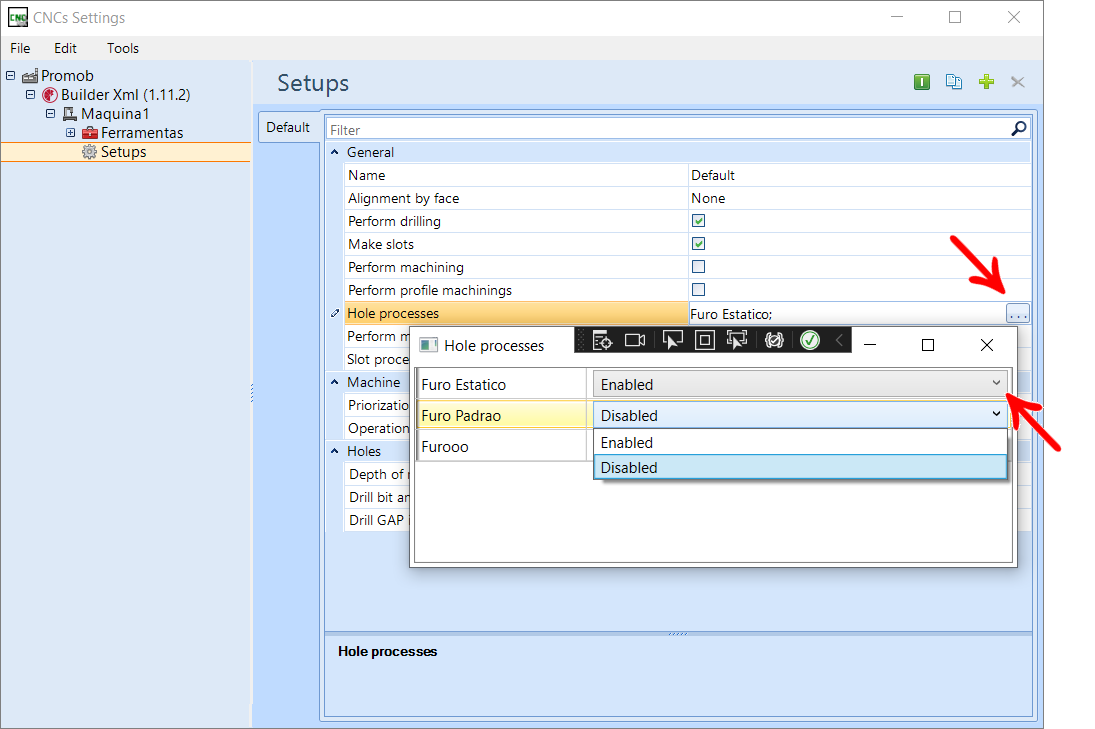 NOTES: for the hole process there are only two configuration options which are: Enabled and Not Enabled.
Drill processes in XML
When generating the XML the process is displayed as the ID HOLEPROCESS.