Available as of Plugin Builder version 1.60.16.12.
It is available in the following integrators, the option of selecting a directory for generating temporary files:
Default ERP
Focco
Promob ERP
Directory
To define in which directory the temporary files, generated by the integrators, will be saved:
1. Go to Integrators, and select Integrators Configuration.
2. Under Directory for temporary files, select the desired directory.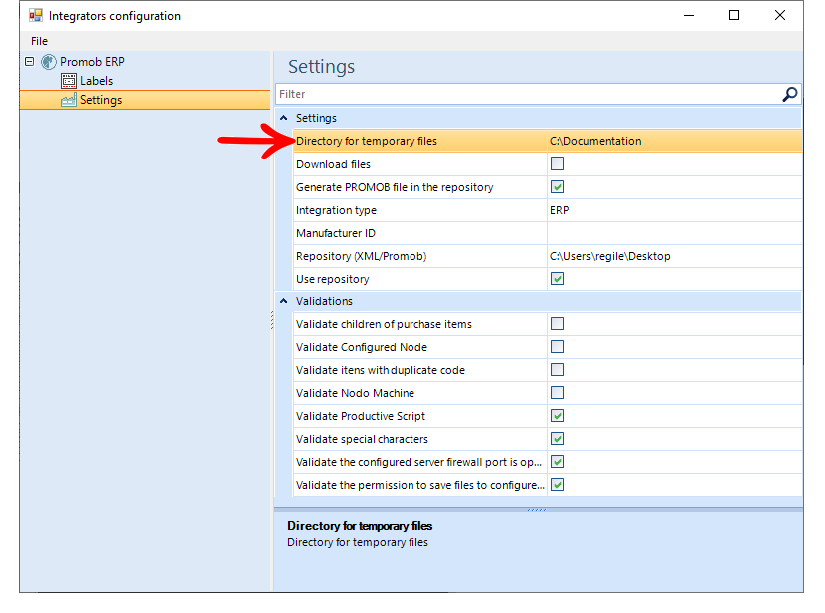 3. The files will be generated in this configured folder, before being copied to the final directory defined for the Database Folder Repository (XML/Promob).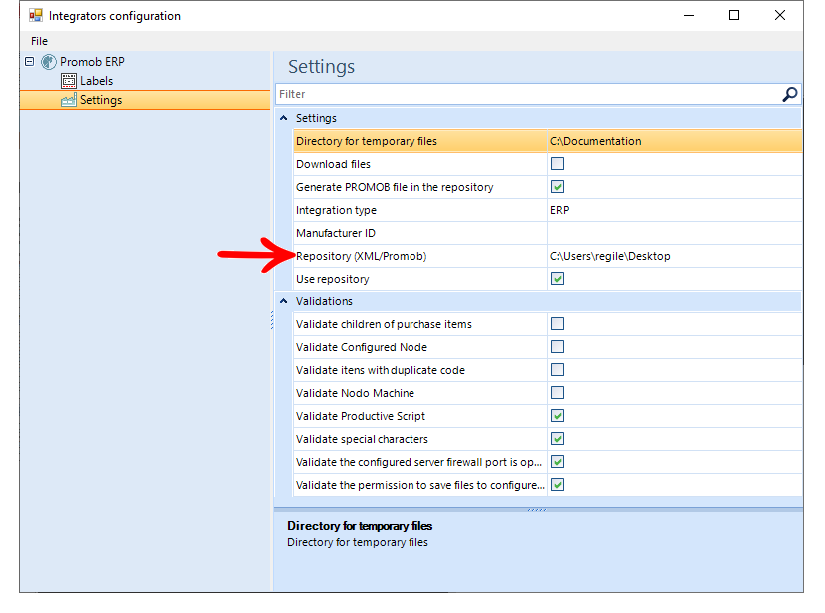 IMPORTANT: The Directory for temporary files option is displayed only when the Download files option is deselected.