Available as of version: Promob Cut Pro 1.2.4.22 or higher.
Through the Face Prioritization Order functionality you can define which side of the part is displayed on the cutting plane, on the part image, in the DXF files and in the PDF of the technical drawing. To do this:
1. Go to File - Options, under Face Prioritization Order set the side that will be displayed.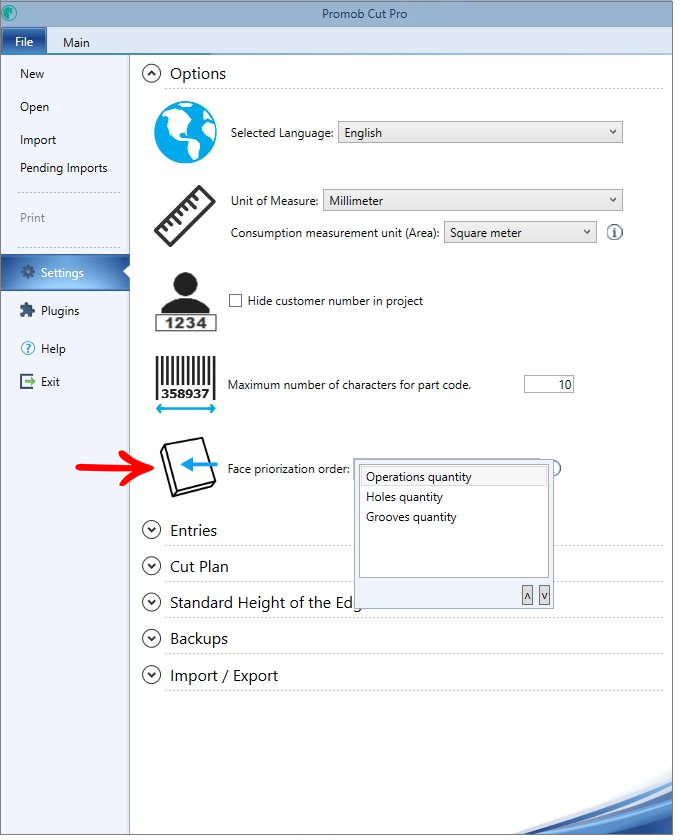 Criterion Priority
You can define what order of criteria Cut Pro does for the face of the part that will be displayed, to do this:
1. Select the option that you want to change the priority.
2. Click on one of the arrows in the lower right corner to move the selected option up or down, thus assigning higher or lower priority to the criterion.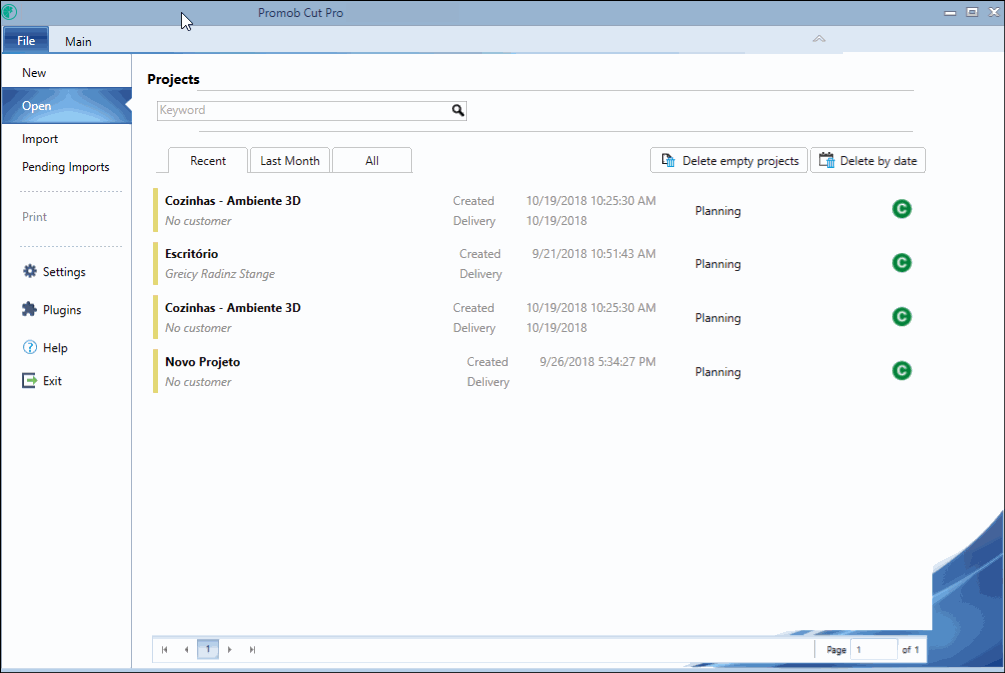 IMPORTANT: By default, to display a part in these four items mentioned above, Cut Pro considers the face of the part with the most operations.
Example
The following is an example of how it works, with the Grooves quantity option selected.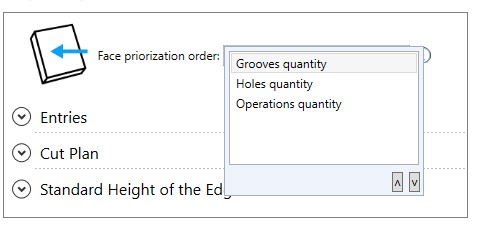 In a piece with this structure: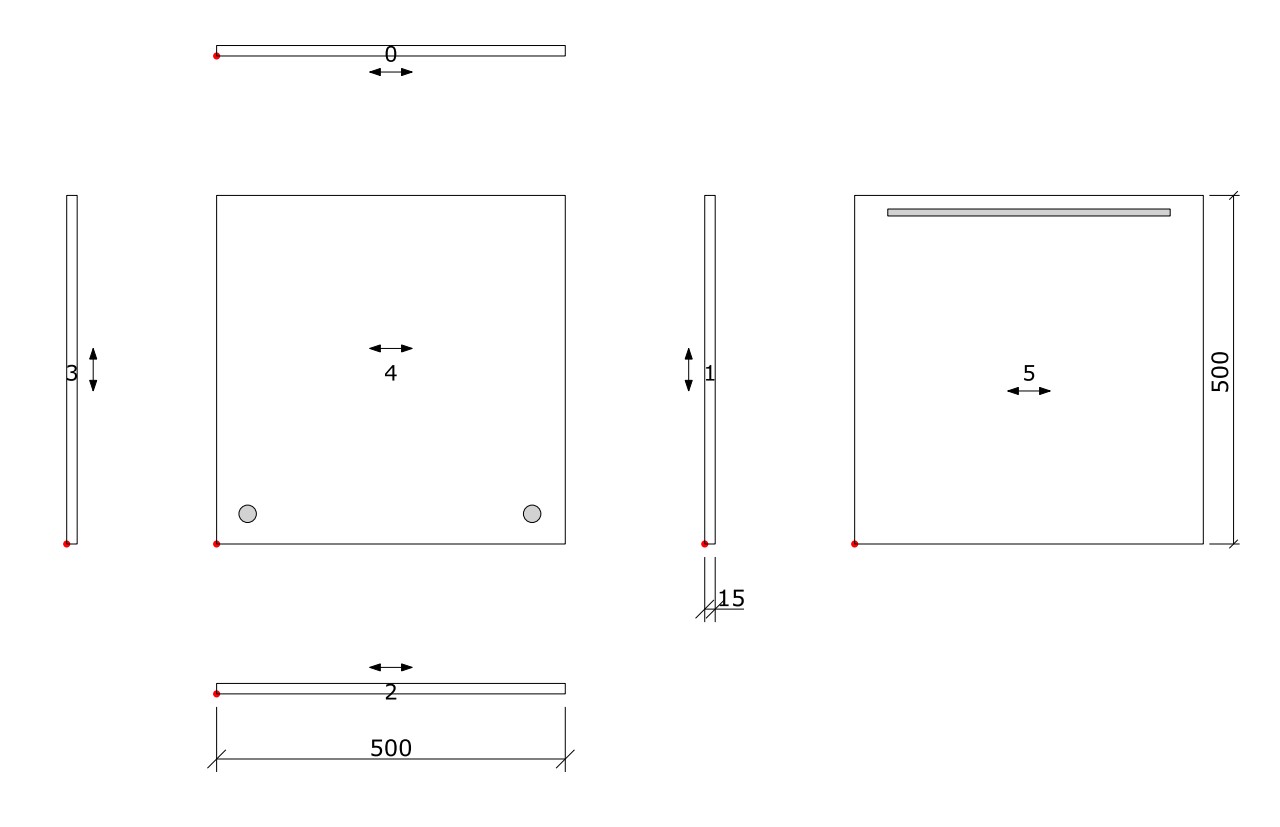 The result will be as follows: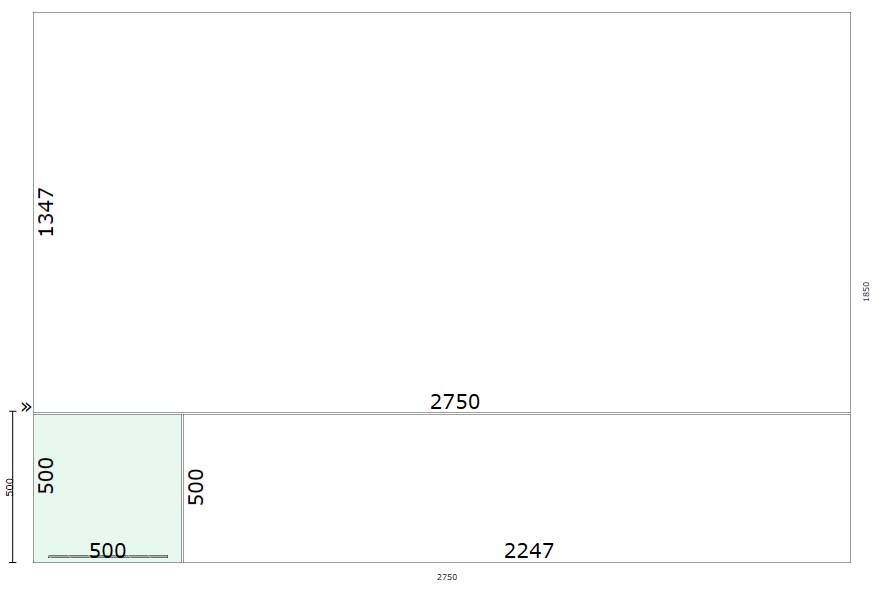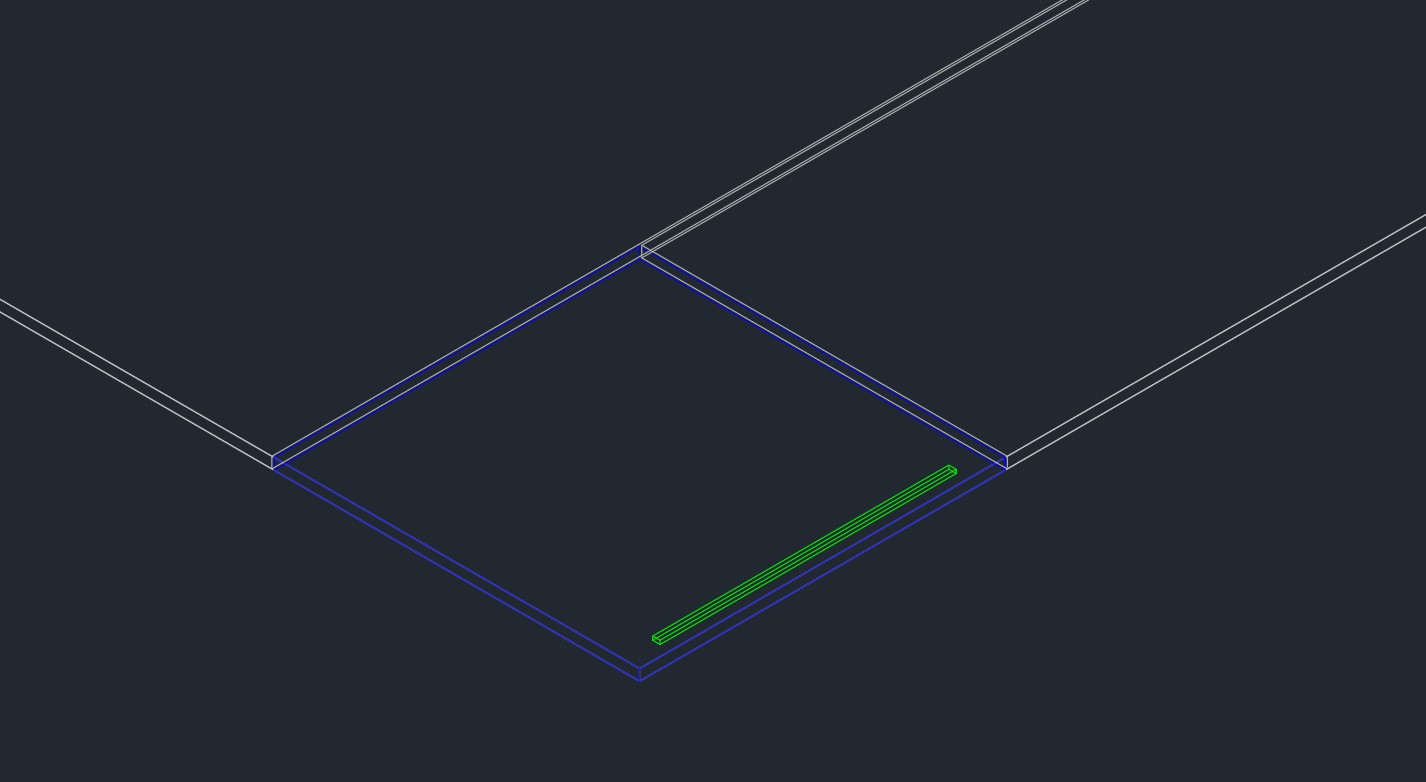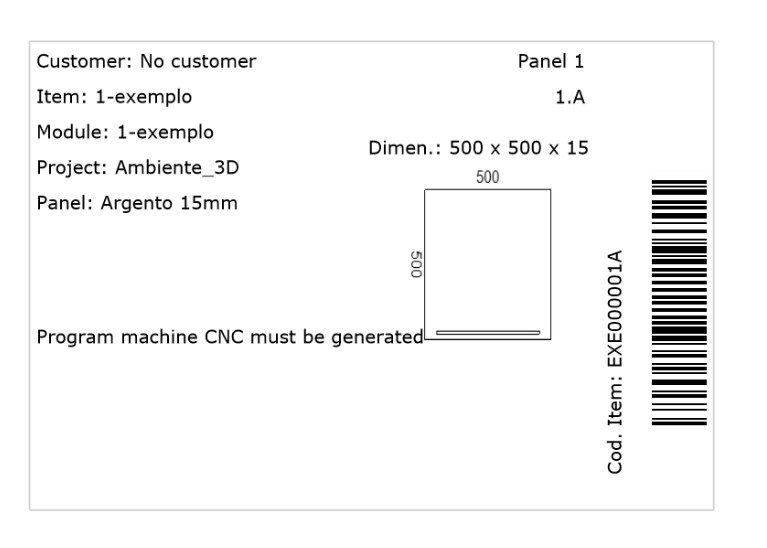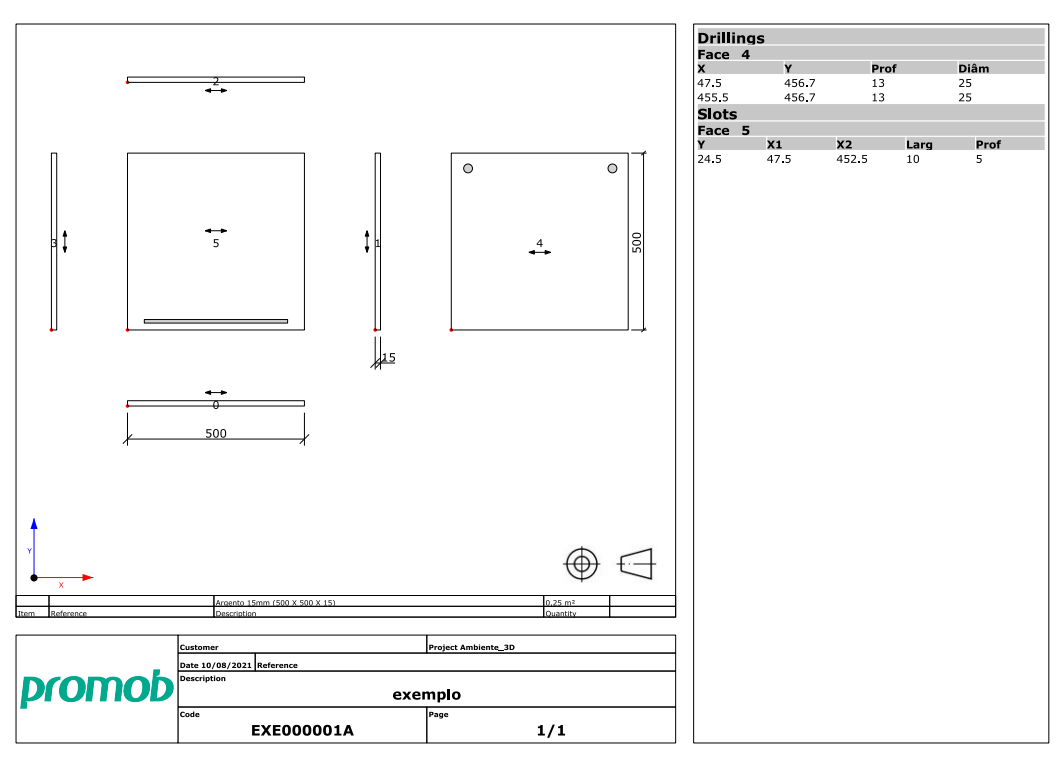 IMPORTANT: In this case, the system compared the front face and the back face of the part, and chose to display the face with the largest amount of slot. If it didn't find any face with tears, it would look for the face with the largest amount of drills. And if neither tears nor drills were found on the front and back faces of the part, the face with the greatest amount of operations is selected.

Translated with www.DeepL.com/Translator (free version)