The Ramp lead in extension (mm) and Ramp lead out extension (mm) fields are available in the CNC Settings tab in the Mill settings, where they will define the ramp entry and exit distance for milling cutters.
Available from version: Plugin Builder 1.60.15.4 or higher.
Configuration
Both fields, by definition, have the same value as the default value. If it is the lead-in, the same value as the extension of lead-in. And if it is lead out, the same value as the extension of lead out. Below images illustrating the two fields with default values.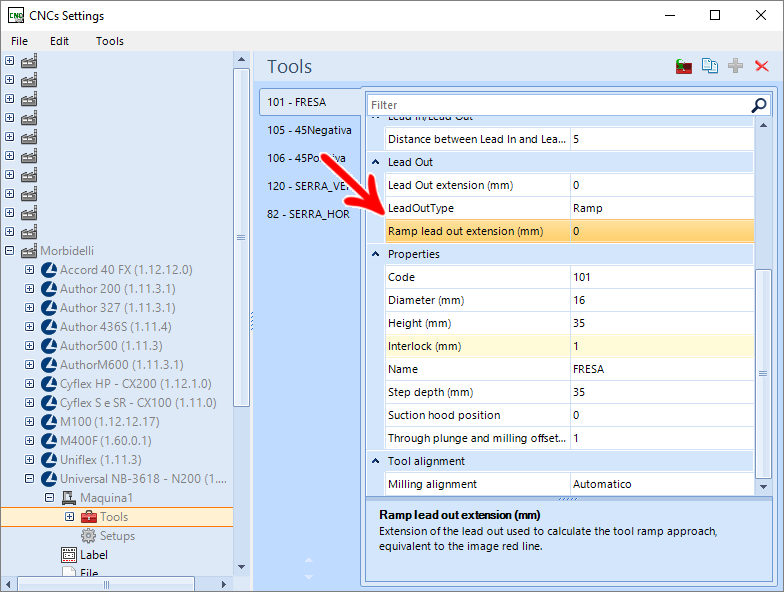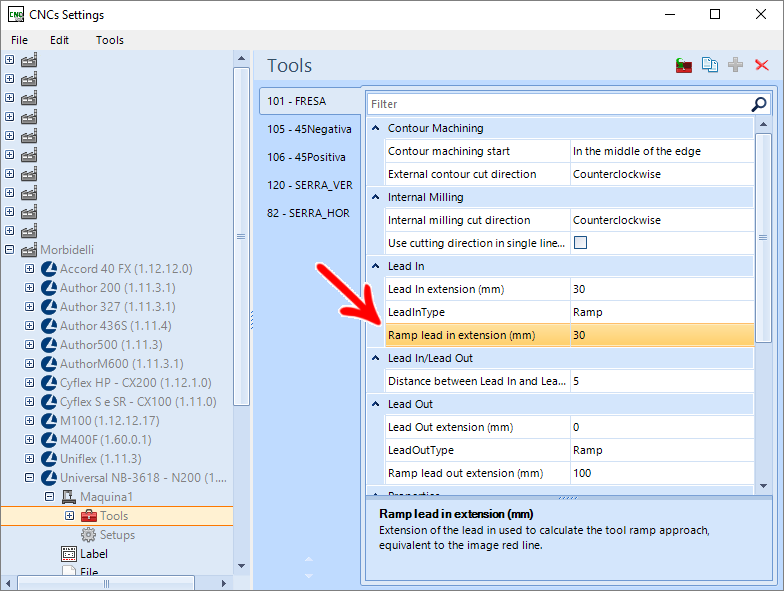 Functionality
With the addition of these new fields, it is possible to configure the ramp size, without impacting the distance from the tool entrance. Below, in red distance from the ramp, and in black the distance from the entrance.