In Promob Cut projects are grouped into manufacturing plans. All projects within a plan are produced together, taking advantage of selected raw materials.


To do this, follow the step-by-step instructions below:
1. Click the Import button;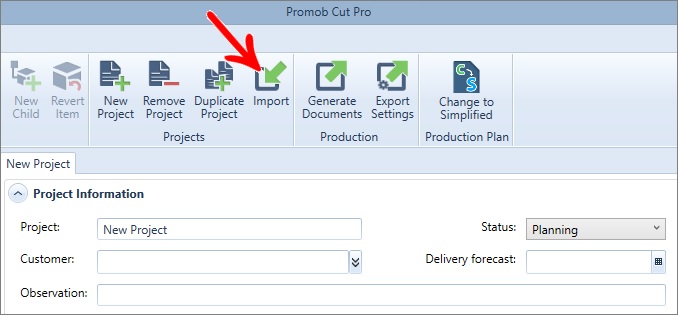 2. In the Project Selection window that appears, click the project you want to import and after click OK.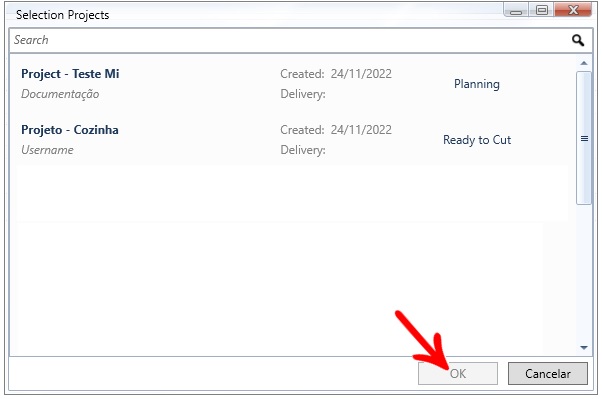 IMPORTANT: to import projects for the cutting plan before it is necessary to send the Promob designs for Promob Cut;
3. Note that presents a tab for each imported project;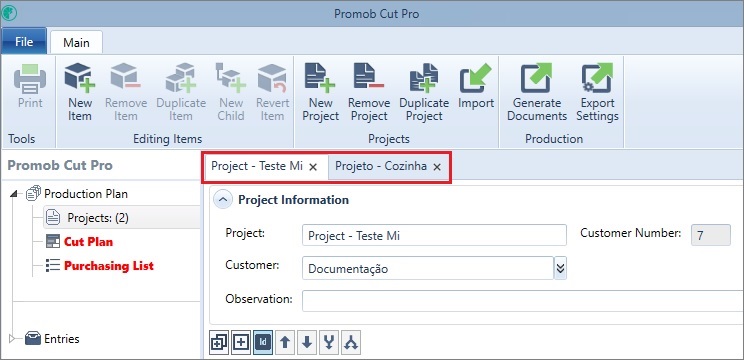 4. Access the section Cut Plan to view the items to be cut and the use of the plates.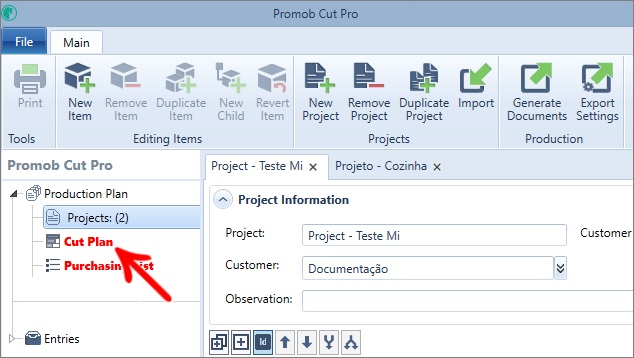 5. In this tab, the items ready to be cut are displayed, with information about the quantity of Pieces and the percentage (%) of plate Yield.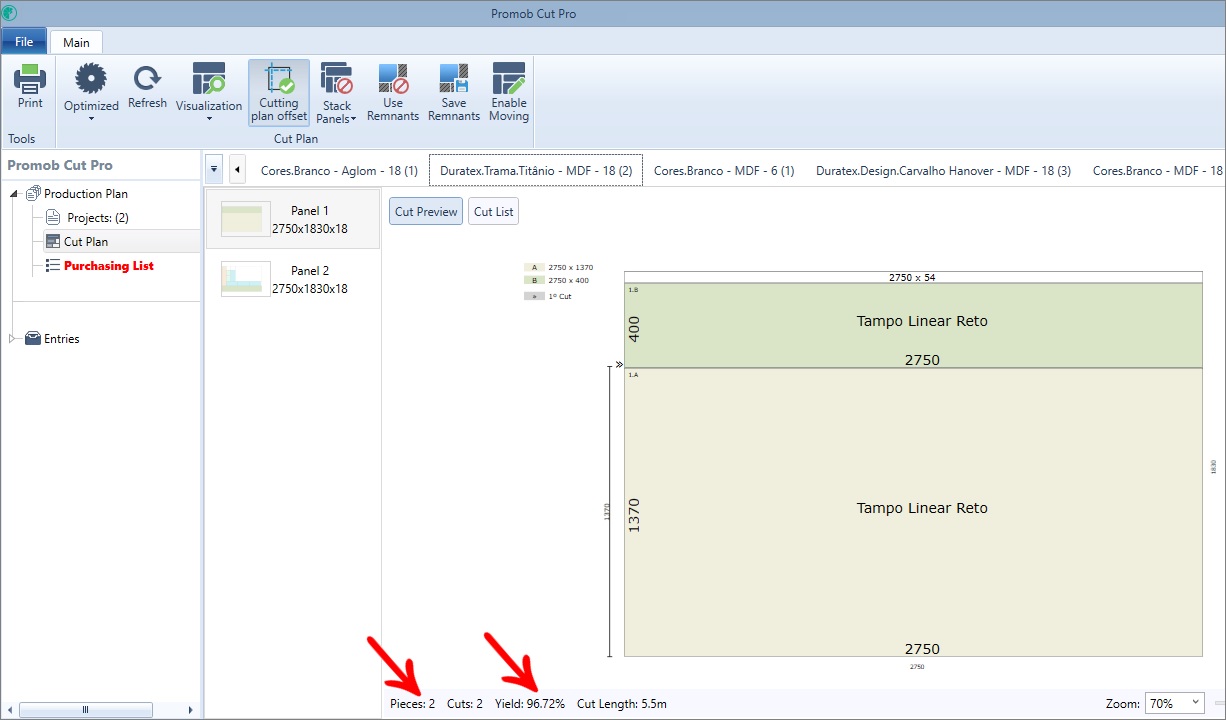 IMPORTANT: The plates are separated by raw material standards used in the project, and the data for quantity of parts and plate utilization are also specified by these standards.