All items can be sent to Promob Cut long as they are budgeted items. Even the budgeted items, but do not have raw material associated are listed in the Project and Shopping List Promob Cut.
For these items are also sent to the Court of plan they need to have their configured raw material, either through Promob or Promob Cut own.
Items unbudgeted as geometries, library items Decorate, 3D objects, for example, can also be sent to the Project and the Shopping List Promob Cut. For this, it is necessary to define the item as estimated from the Tools Panel - Properties. Click here to learn how to budget an item.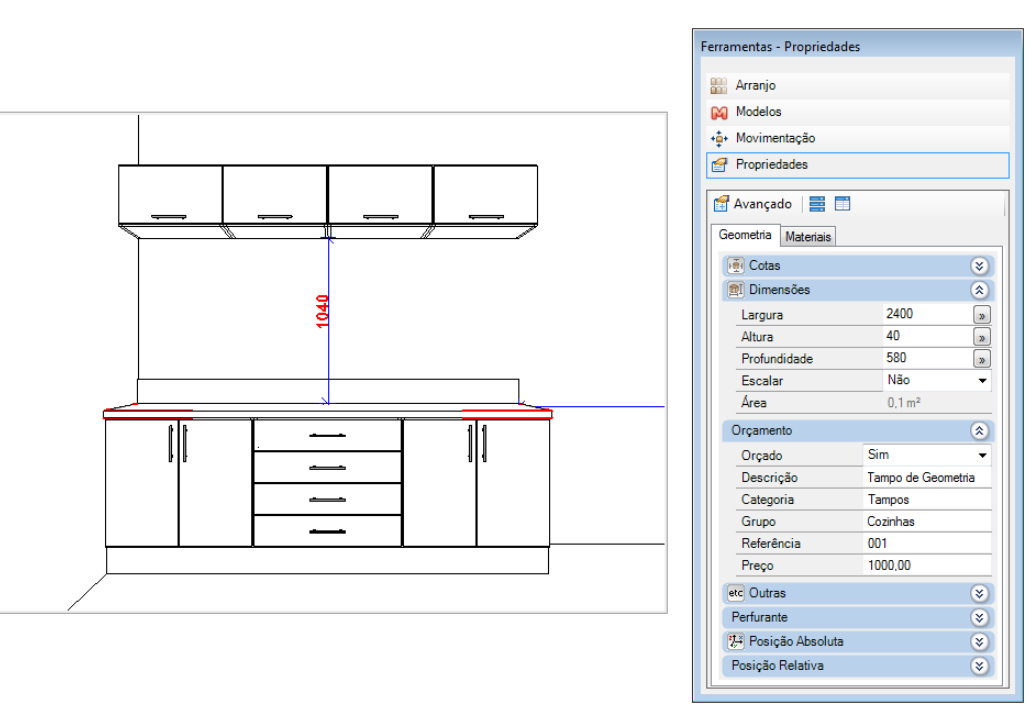 Already geometries specifically can be sent to the Promob Cut cut plan through the combination of the raw material. Click here to see the two ways to send Promob geometries for cutting plan.