Symptoms
When submitting the project to Promob Cut one or more modules are not displayed. Look at the example below:
1. Modules inserted in Promob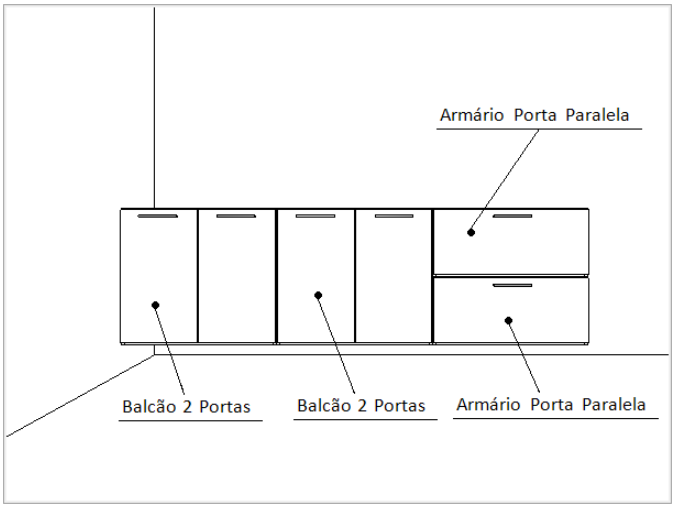 2. Modules displayed in Cut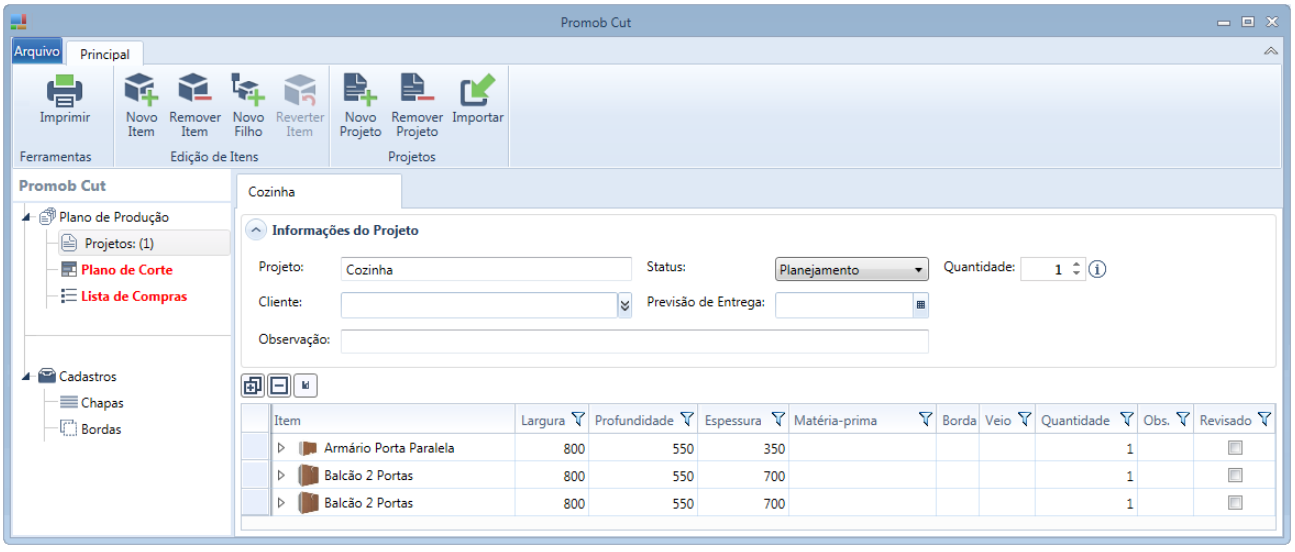 Cause
The situation occurs because the module (s) that is not (are) displayed in Cut is (are) the child (ren) of another module, that is, a module was inserted in the insertion plane of another. To view the item's children, click the arrow next to the module name. Notice in this example that the Armário Porta Paralela module is a child of the Armário Porta Paralela module.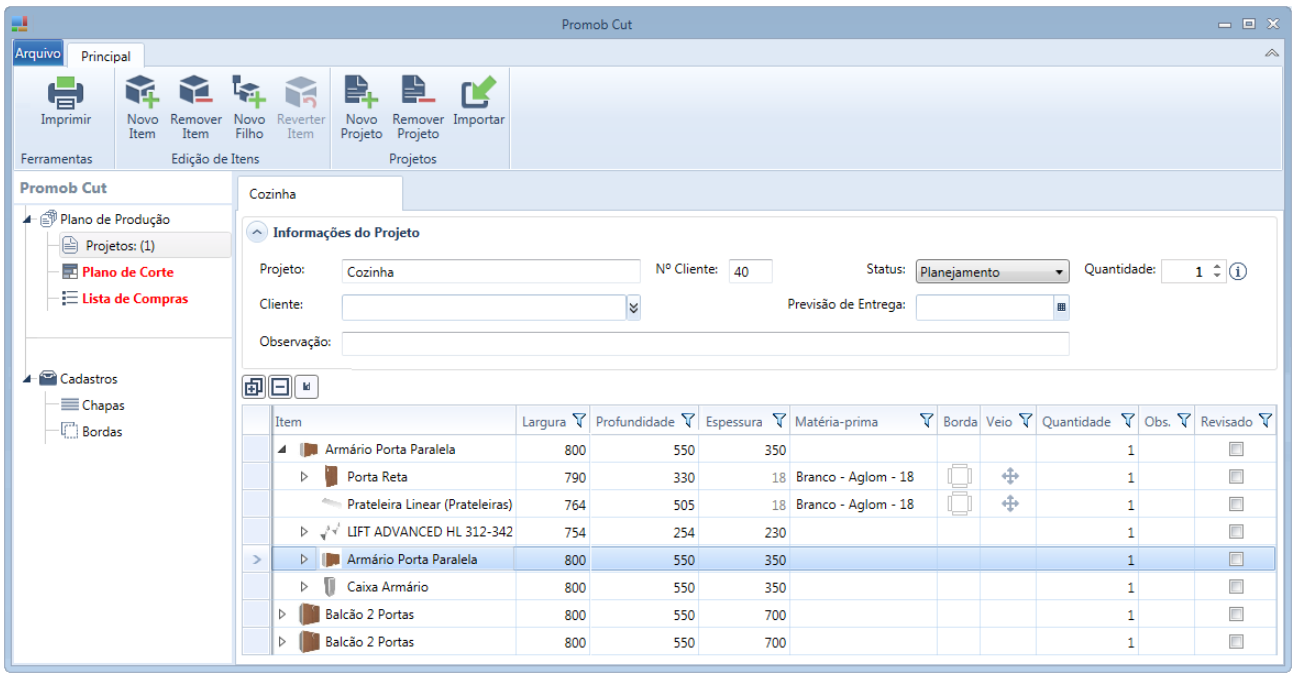 Solution