To view the Information pdf, Promob requires Adobe Reader installed on the computer. If it is not installed, you can view the pdf by downloading the file or opening it in an external reader according to the procedures below.

1. Open Promob.
2. Access the Information.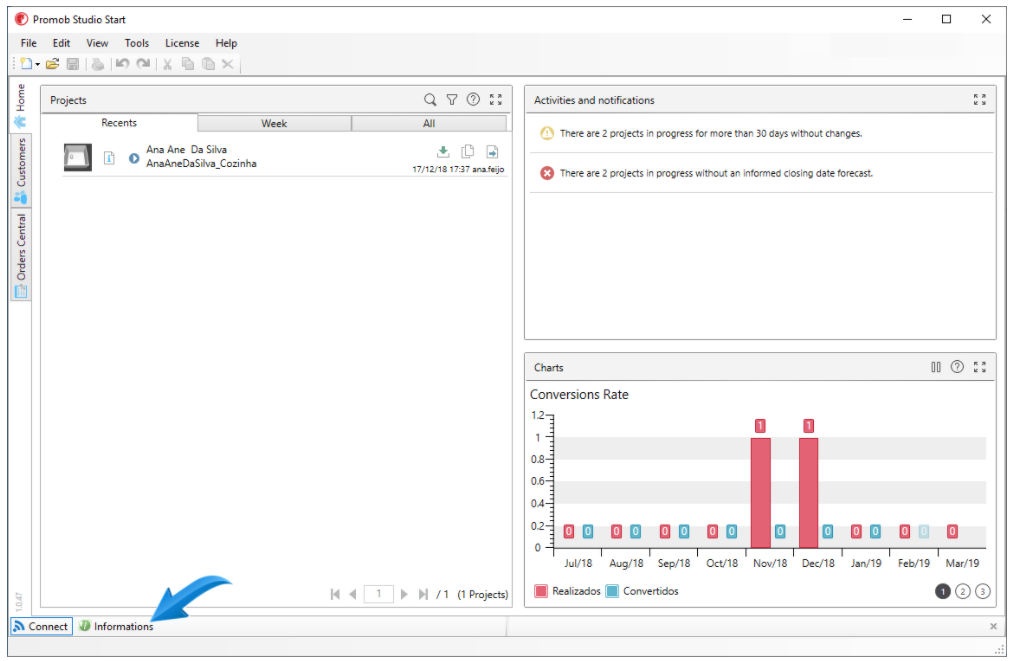 3. Select the pdf you want to view.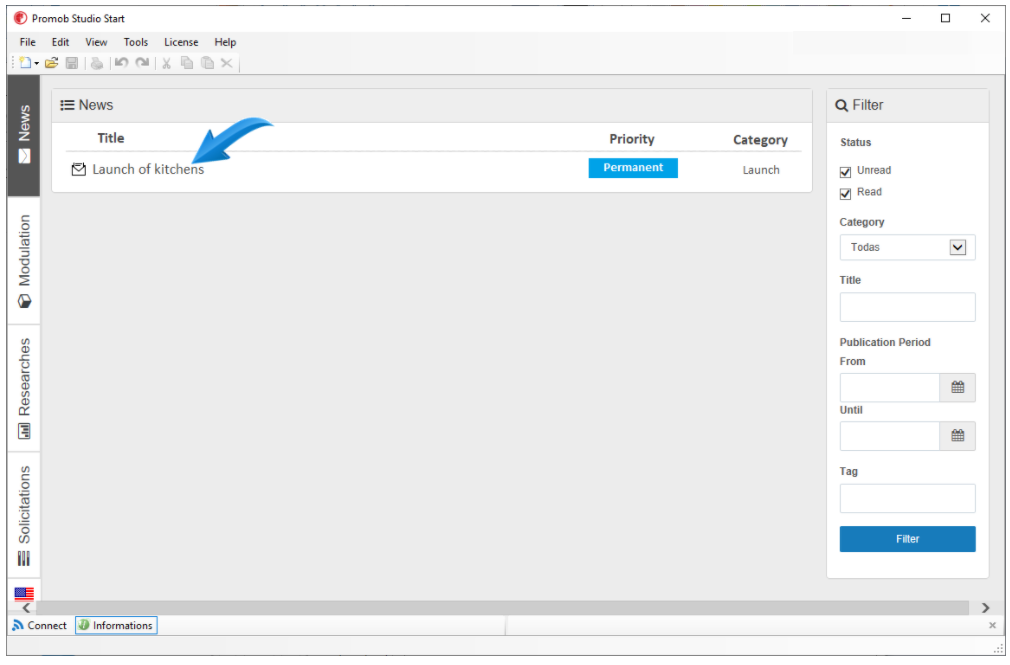 4. The message The system does not have a pdf reader compatible with Promob will be displayed.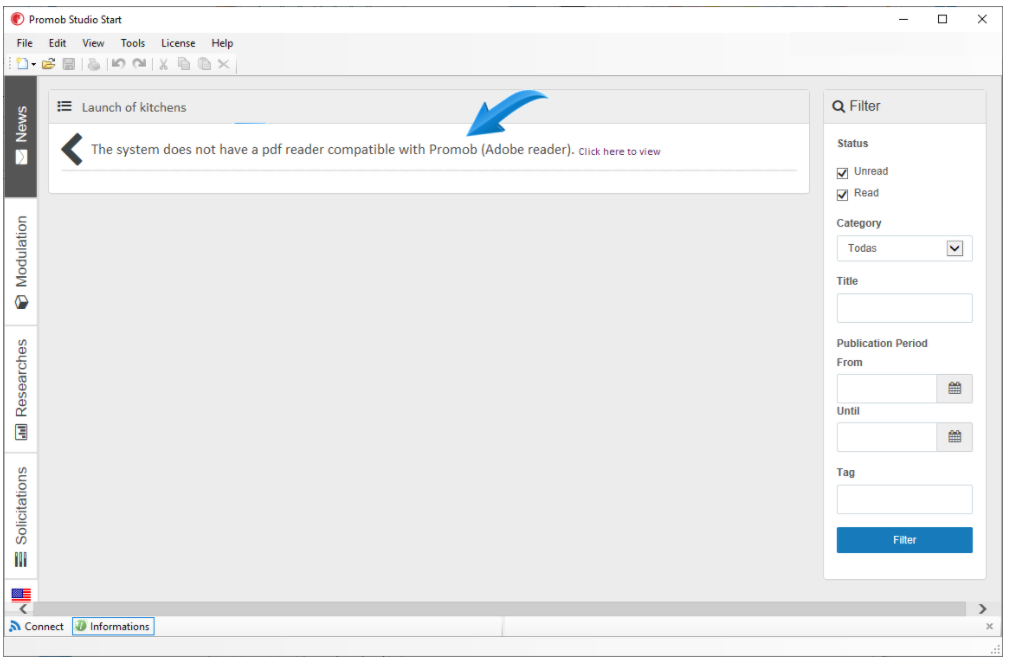 5. To view the pdf, click Click here to view.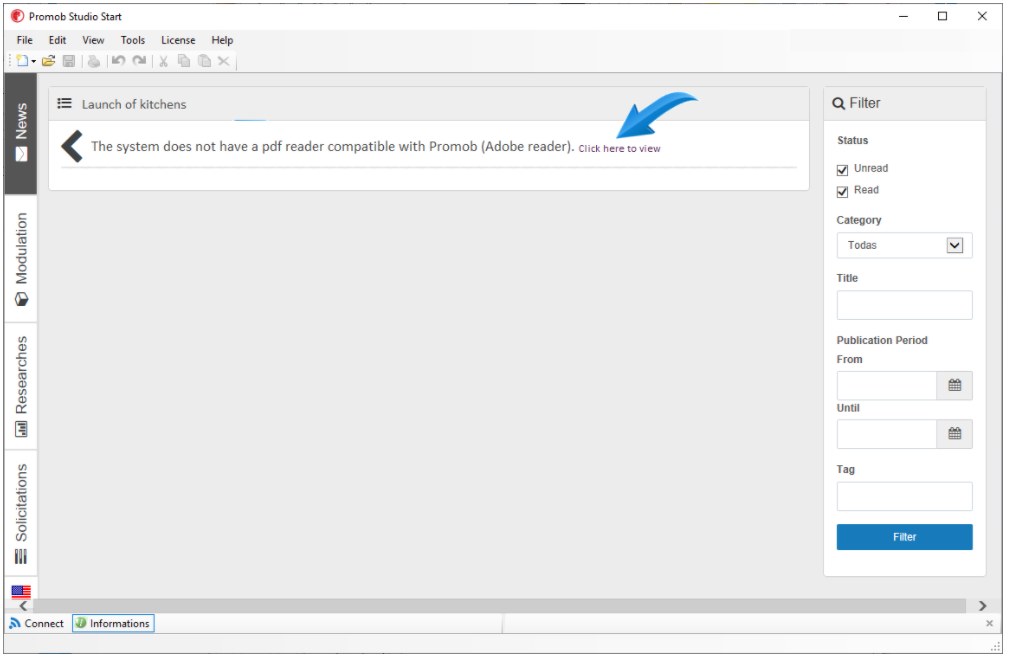 6. You will be presented the option to download or open with an external pdf reader. Select the desired option, and the pdf will be displayed.