This functionality allows you to generate technical documentation for the project or production plan and also for the shopping list, cut plan information, and files for integration with machines and other cut optimizers.
To generate documents:
1. Click the Generate Documents button;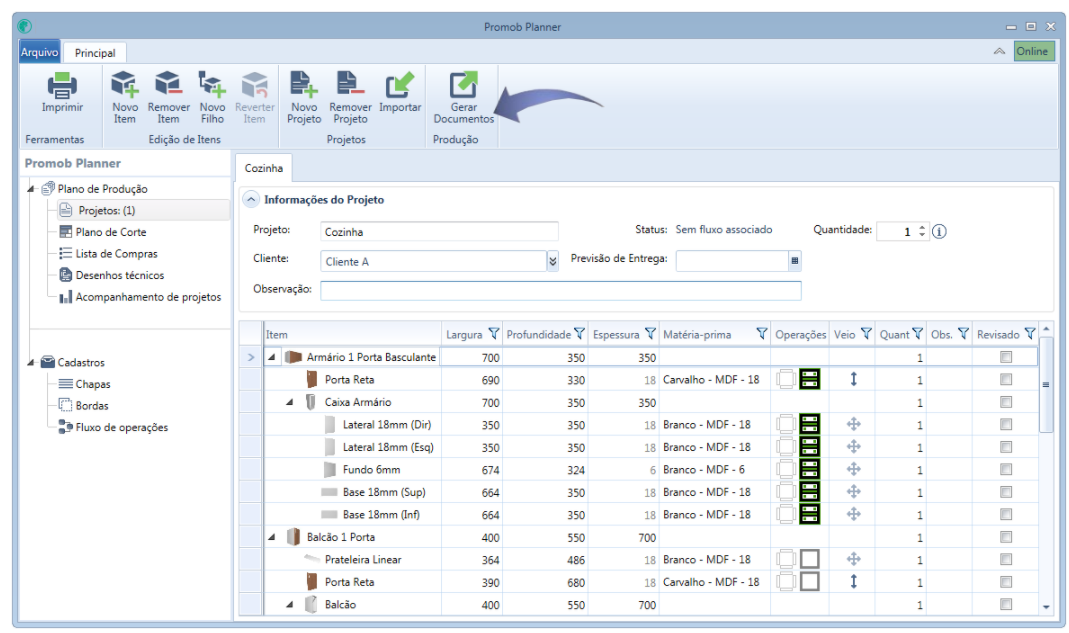 2. The options in the Generate Documents window are: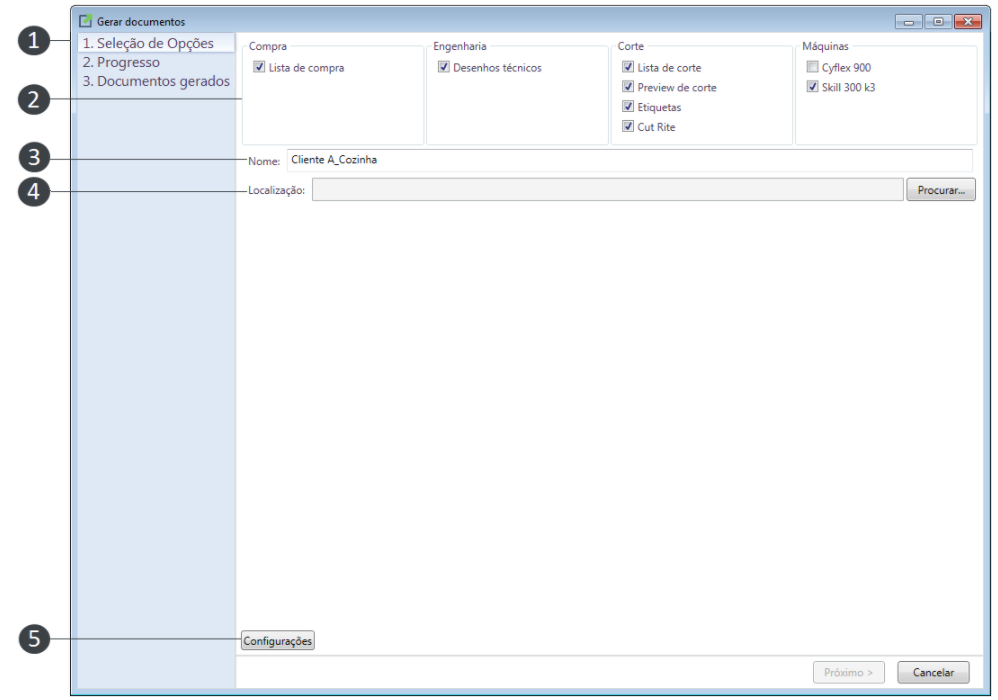 Steps: displays the steps of the document generation process;
Documentations: check the documentation related to purchases (purchase list), engineering (technical drawings), cutting (cutting list and preview, labels and cutting optimizers), and machines you want to generate;
Name: inform the name of the documentation;
Location: click Browse to define the directory where the documentation should be saved;
Settings: allows the configuration of plugins;
3. Click Next to generate the documentation. Check the Open directory option to open the folder where the documentation went after clicking Finish.
​​