In order for the integration to take place, it is necessary to have the following software Promob:
Promob Plus
Promob Cut Pro
Plugin Editor
DXF Converter Plugin

When the integration happens with the Promob Plus it is necessary to have the Plugin Editor for operations to be presented in the DXF. The Editor plugin is responsible for enabling the registration of operations on the parts.

Through the integration of the products mentioned, it is possible to generate DXF files with Nesting cutting information and operations on the individual parts. The process of this integration occurs in such a way:
1. With Promob Plus open, send the project to Promob Cut Pro: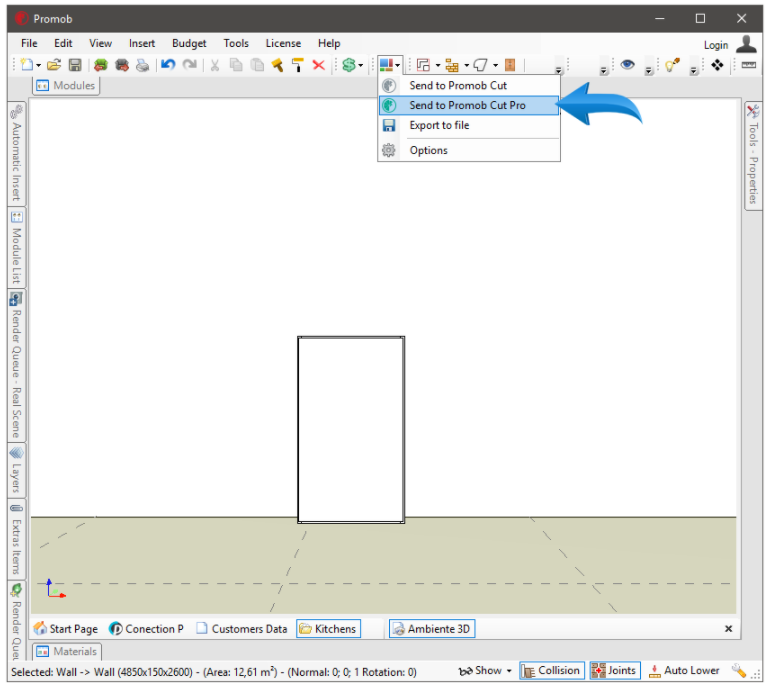 2. Already with the project imported in the Promob Cut Pro, register the operations in all the pieces: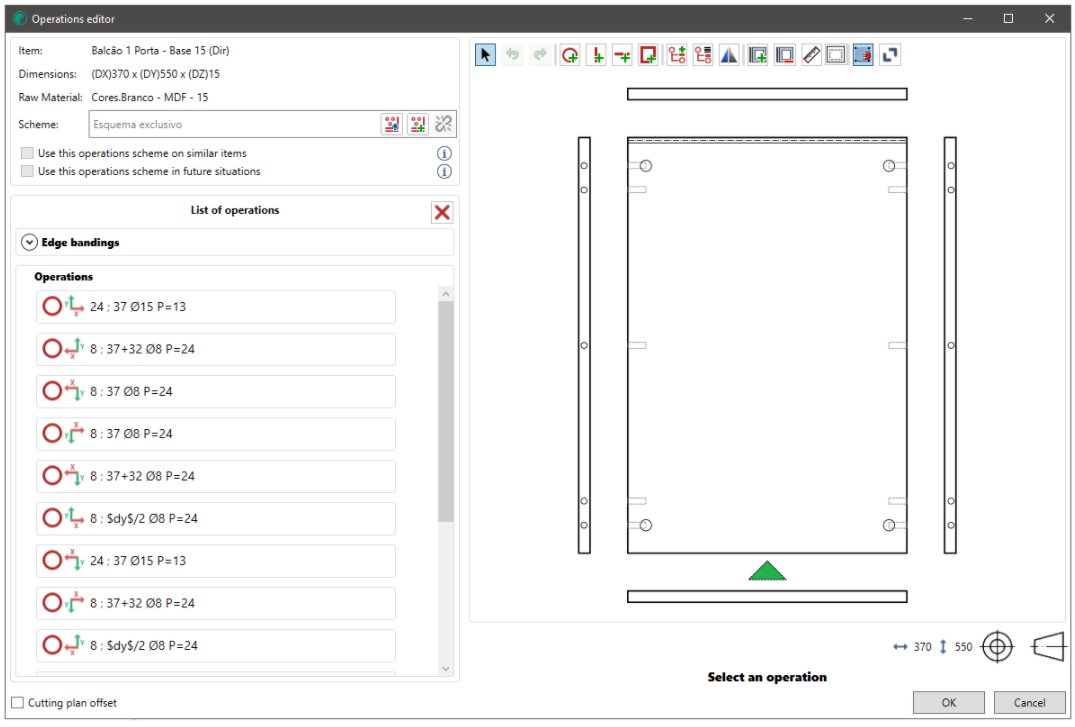 3. Access the Generate Documents option: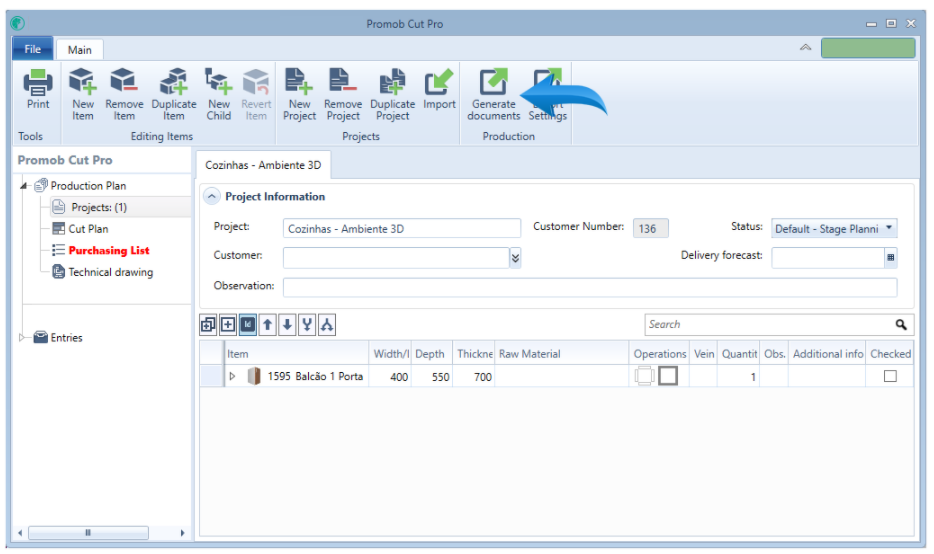 4. On the Generate Documents screen, select the DXF Files option and click next;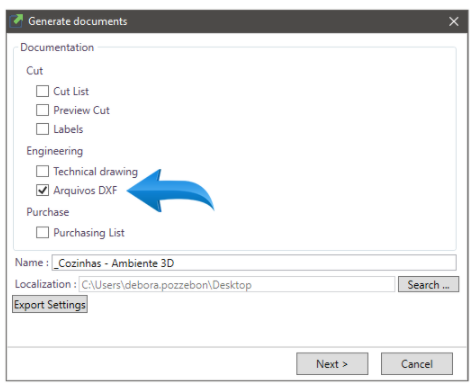 5.
The files will be generated. In the directory indicated, we will find 3 different folders.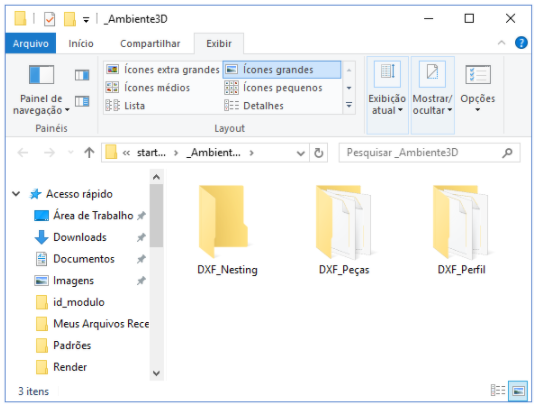 6.
Their content is composed of:
DXF_Nesting: In this folder we will find .dxf files with the optimization of the plates in the Nesting cutting parameter. In addition, face operations will also be presented.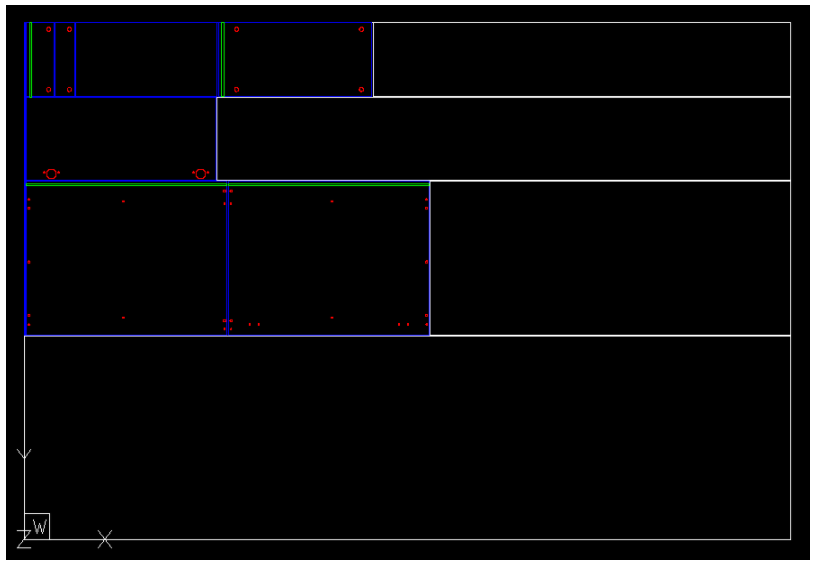 DXF_Profile: In this folder we will find the .dxf file containing the top drilling information for each part. Only those parts that have such operations will be listed.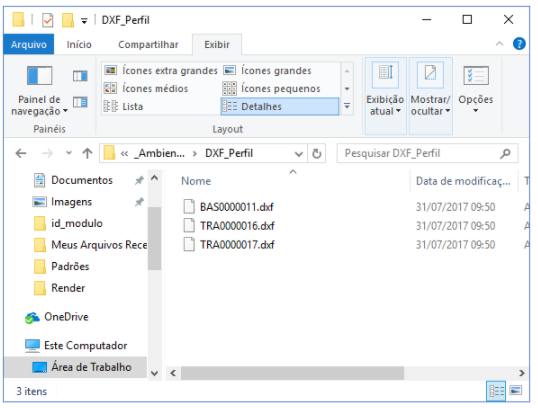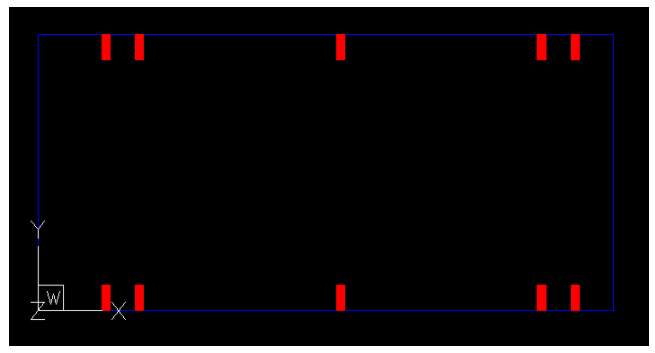 DXF_Parts: In this folder we will find the .dxf files containing all the operations to be performed on each piece. As many face and top operations.