Promob Planner/Promob Cut Pro enables configurable backup, backup means backup.

The configurable backup Planner/Cut Pro is designed to create database copies, the database is where are stored all the information registered in the system (edge ​​bands information, projects, schemes, etc.). These copies will be available to be restored when necessary. For this, the following procedure should be performed: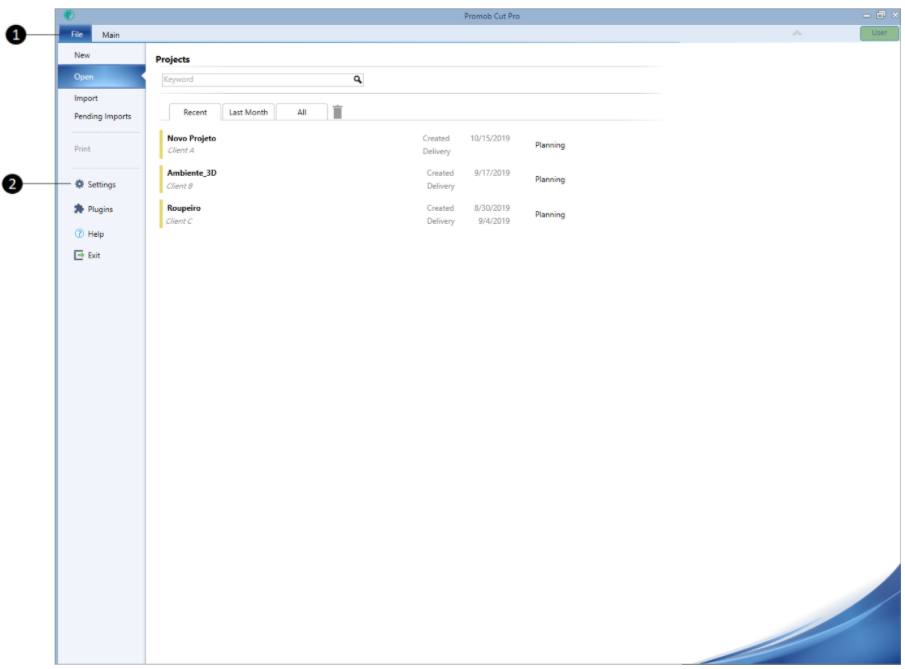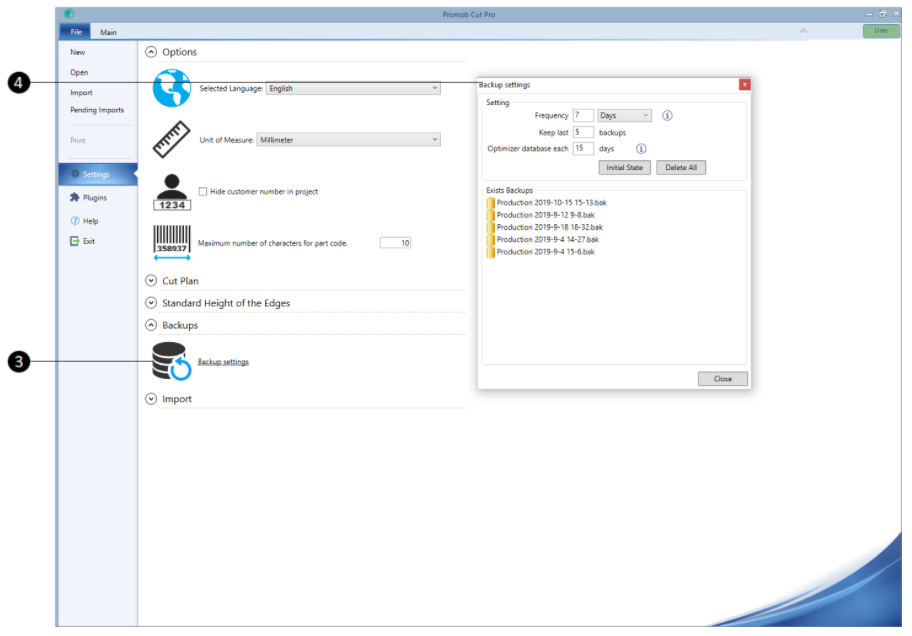 1. To locate this feature, go to the File menu;

2. Then click on the Options menu;

3. Click on Label Configurations;

4. The window shown below will be enabled: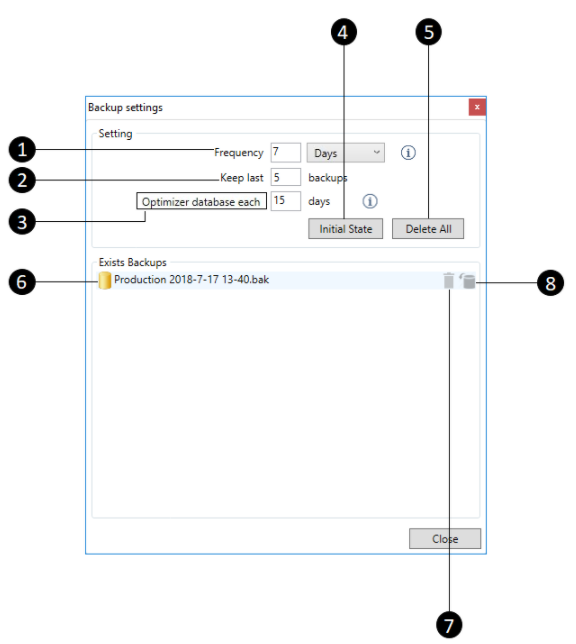 1. Frequency: Sets the frequency at which a copy of the database must be made and saved. You can work with minutes, hours, or days modifying the selected option on the side of the type field to field;

2. Keep Last: Defines how many copies should be kept;

3. Field Optimize Database: Defines the frequency, in days, that the database should be optimized. This optimization is designed to improve system performance;

4. Initial State: The reset button the program, that is, restore all the initial settings, erasing all saved layouts. For these reasons, it should be used with caution;

5. Delete All: The button deletes all existing backups;

6. Listing existing backups: Displays a list with all the saved backups that exist on the computer. The nomenclature of backups consists of Production year - month - day hour - minute. Example: Production 26-09-2019 17-57;

7. Delete button: Use this option to delete the selected backup;

8. Restore button: Use this option to restore the selected backup, discarding the existing settings in the current system.