In Promob Cut Pro it is possible to define a budget by the number of cuts of the plate or by the total displacement of the saw. To set the price of these operations:
1. Access the File menu > settings;
2. Locate the option: Set cutting cost and select whether the form of budding will be by Cut or Cut Length.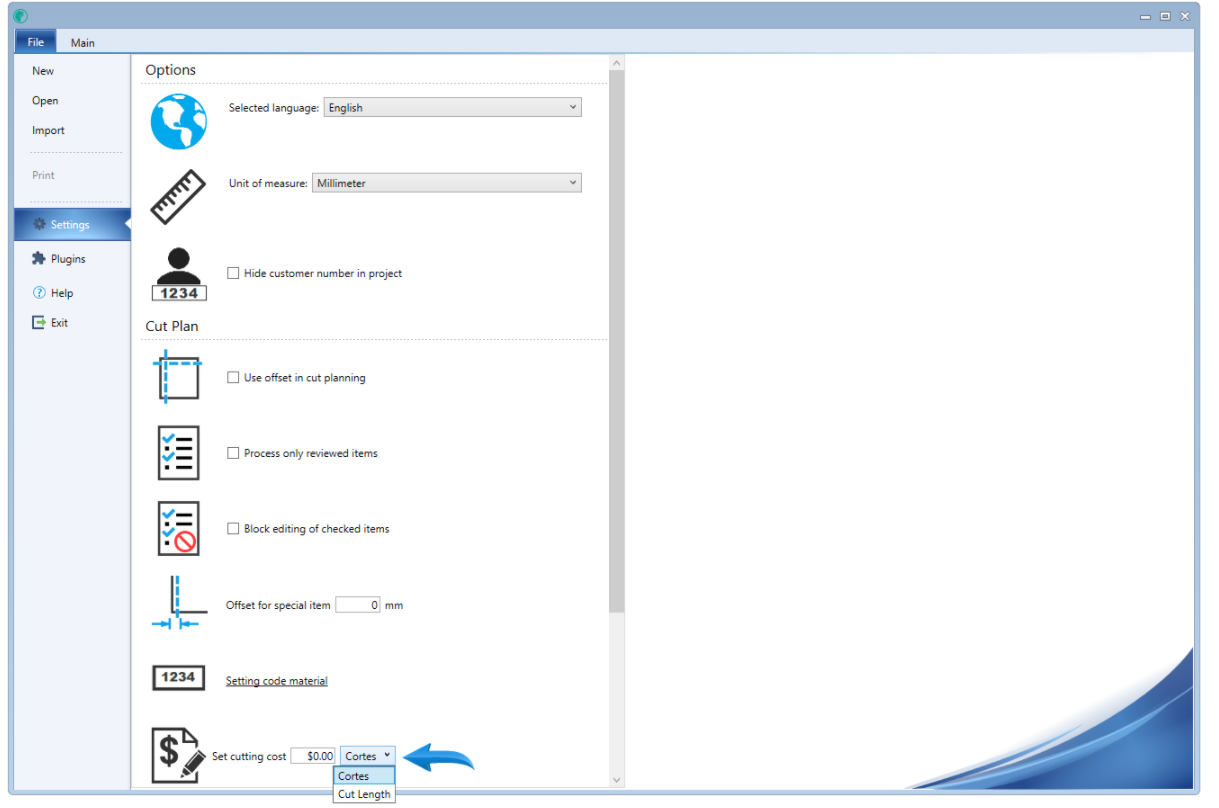 3. Enter the value of the operation;

4. Now, when you click on the Production Plan, the total cost of the operations will be presented;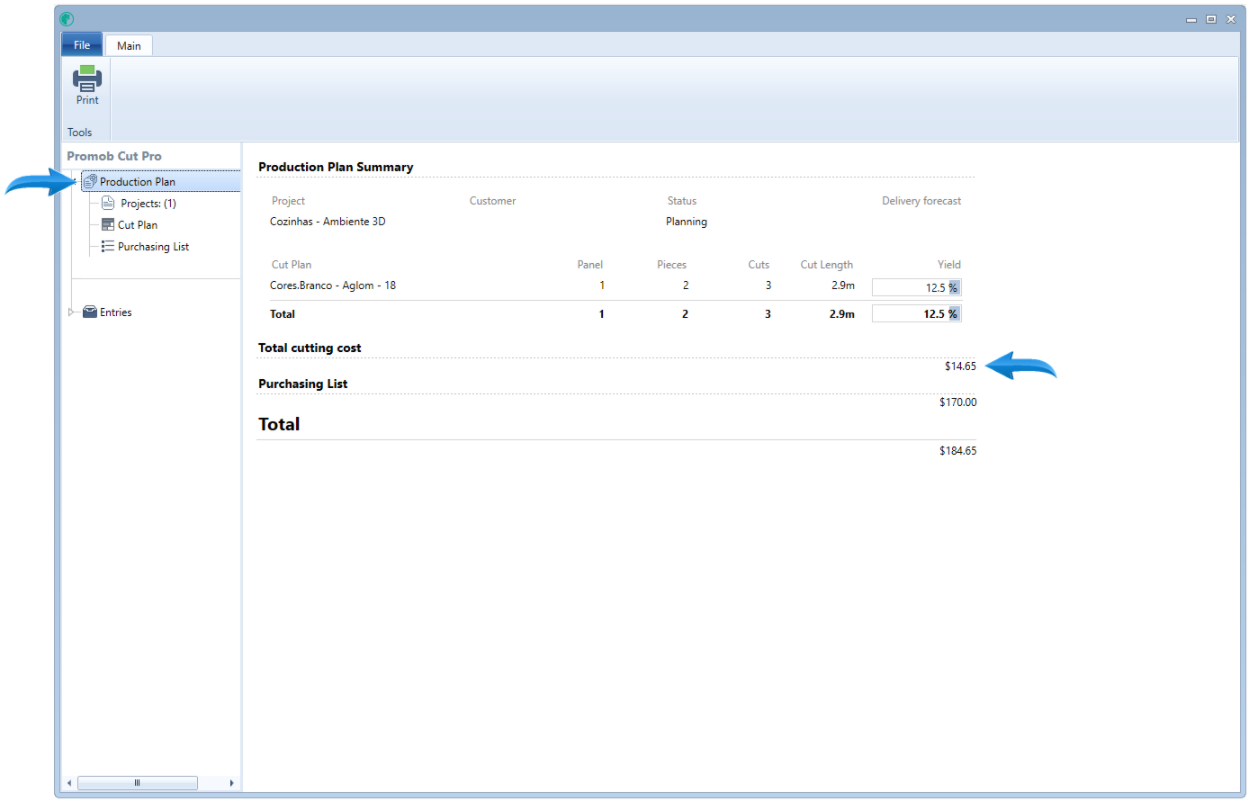 5. Still in this production plan screen, the Total value shown is the sum of the cost of the operation with the shopping list;