In Promob Cut Pro, some filters have been created for labels and, from them you can filter which labels will be displayed.
To apply the filter, access the menu File – Print and select the desired print type;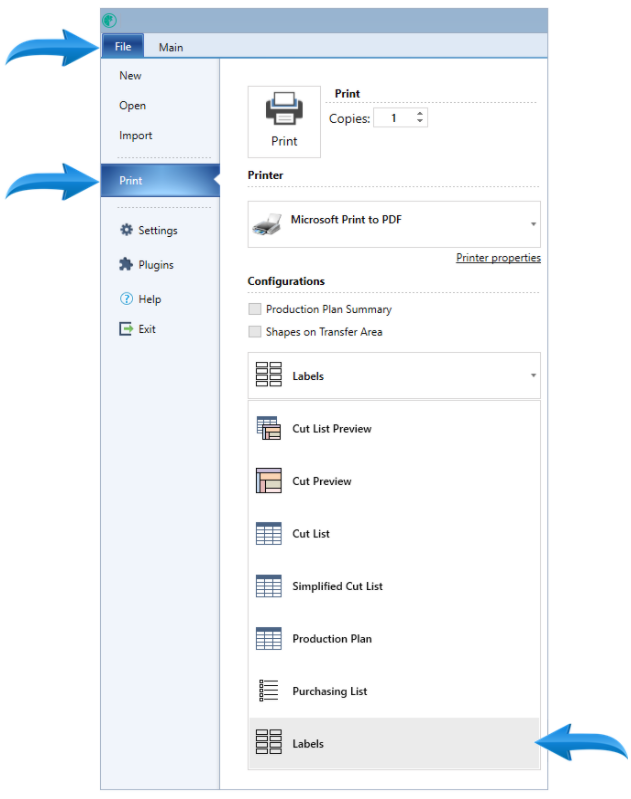 Below the selected option, there are some filter settings for labels, as shown in the image below.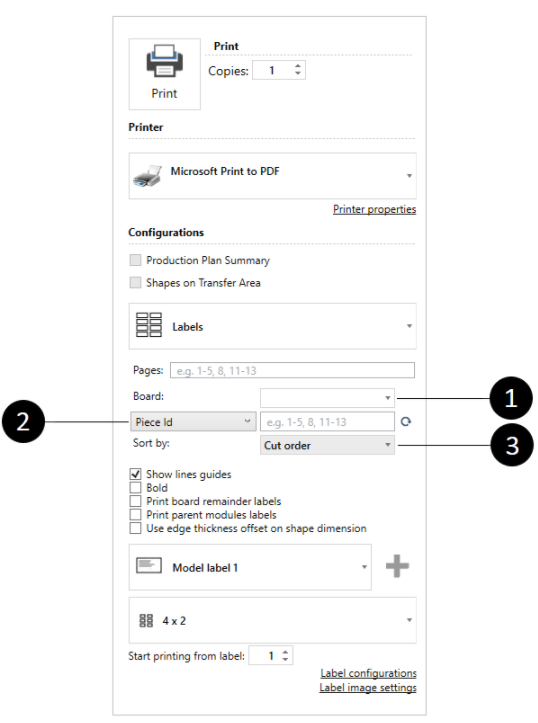 Filters
Board:per board;
Label Filters:There are currently eight label filters :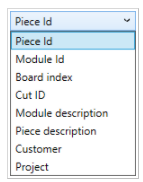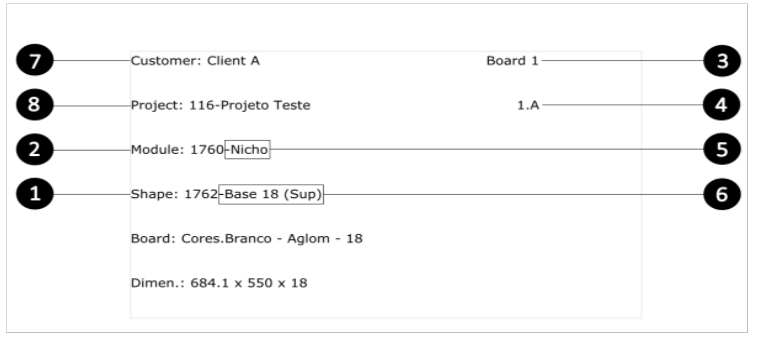 Piece Id: demonstrated by the number

1762

in the label;
Module Id: demonstrated by the number

1760

in the label;
Board index: indicated by the number 1, in the upper right corner of the label, this one, comes from the information 'Board

1';
Cut ID: represented by a number and a letter, in this example,

1.A;
Module description: Nicho;
Piece description: Base 18 (Sup);
Costumer: Client A;
Project: Projeto Teste.
IMPORTANT: The information contained in the tag is an example​ to demonstrate each filter, they will be different for each project.
If the user select the filter Piece Id, Module Id or Board index it is possible to make a sweep with a range: for example, 1-5, 8, 11-13.
When you change the search filter or filter text, click the button next to refresh the label listing. The system will display a message in yellow at the top of the report as shown below.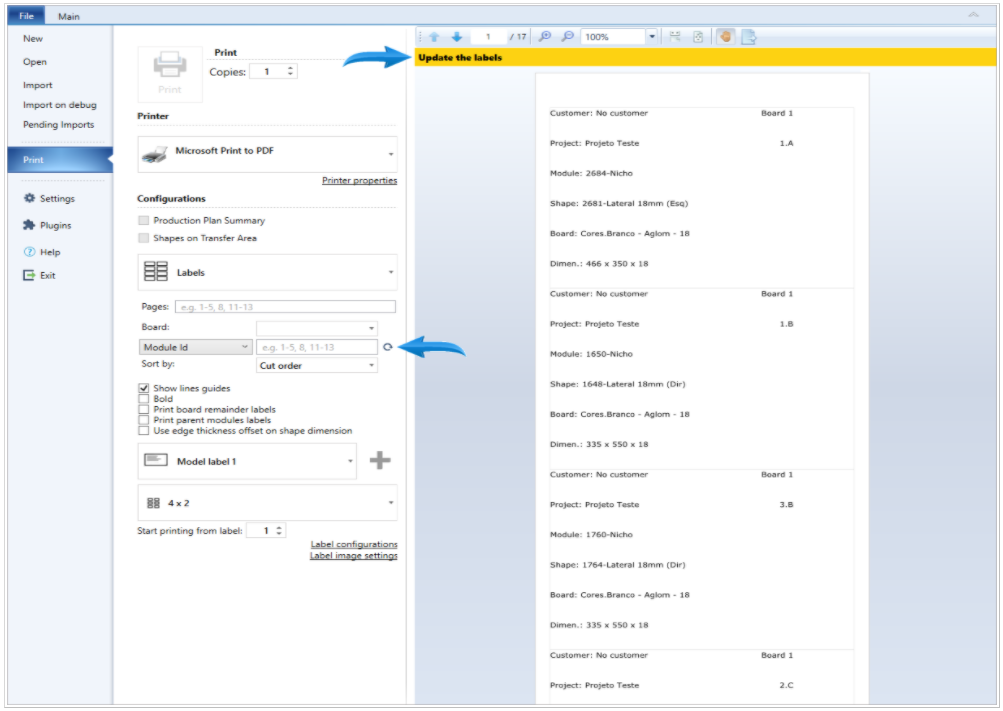 To sort by panels click here.