When you send a piece with border tape on the irregular faces to Cut Pro, or if Cut Pro can not identify one of the faces of the piece, an exclamation point is displayed on the edge tape indicator.
Regardless of the shape of the piece sent to the Cut Pro, a rectangular or square shape will appear in the cut plane for the item. Thus, when an edge ribbon is inserted into these uneven faces, Cut Pro informs the user.

Example:
Corner L: in the cut plane is sent in a square format, but its format is different. Thus, when sending the item with border tape on irregular faces, the user will be informed.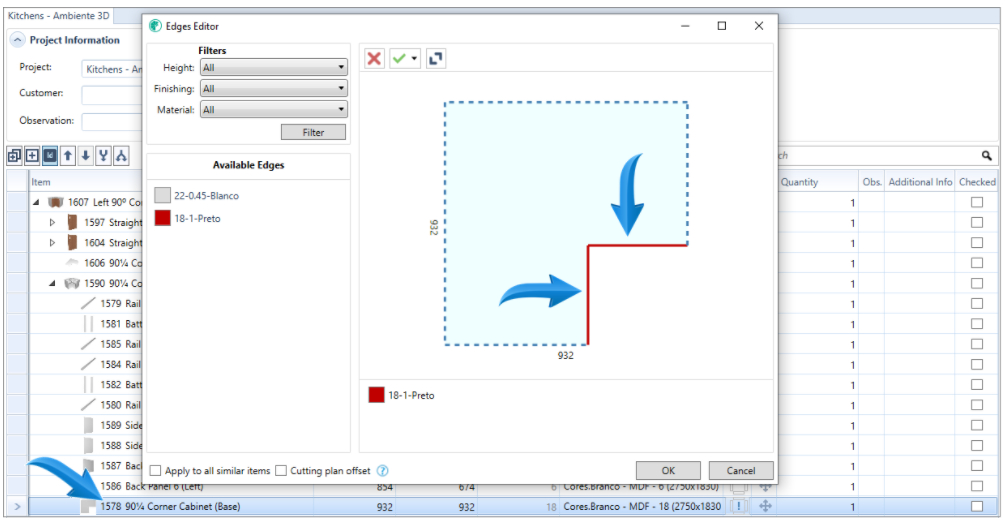 When sending the same piece, but with the edge tape on the faces that are not irregular, the indication is not displayed.