In the Operation Flow menu, there is a pre-registered standard flow. This default flow can not be changed or deleted.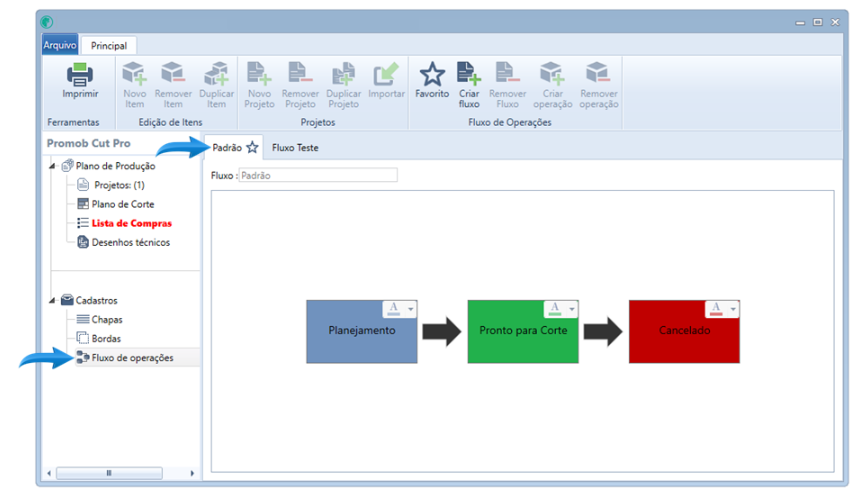 On the top toolbar, there is a button called Favorite. Its functionality is to indicate which flow should be applied automatically to a project at its creation or import:


By default, the favorite flow is the Standard flow. It is possible to identify which flow was determined as a favorite by the star present next to the stream name in the tab: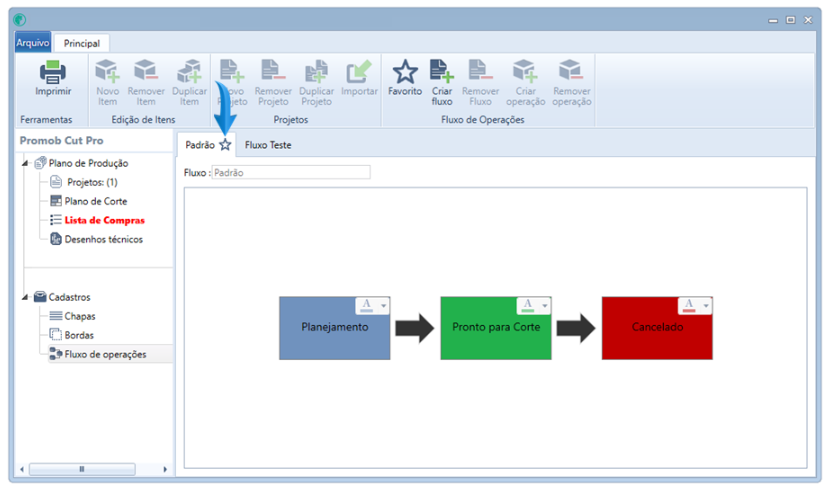 It's important to note that it's not possible to mark more than one stream as a favorite at the same time.
If you want to change the favorite flow, just open the flow that will become the favorite and click the Favorite button.