The version of Promob Cut can be checked using Promob Plus or Promob Cut.

Through Promob Plus
1. Access the Tools - Plugins menu, find Cut in the list of plugins.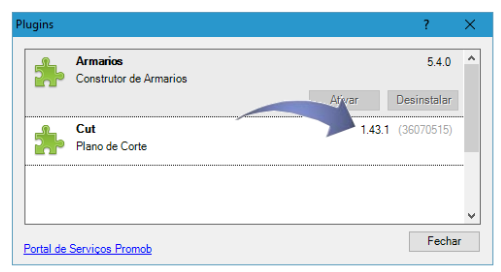 Through Promob Cut
1. Access the File - Help menu, view the Promob version on the right on the displayed page.