To budget the amount of edge tape on Promob:

IMPORTANT:
This procedure applies only to Promob Plus has Promob Cut plugin;
The values ​​shown in this procedure are illustrative.
1. In Shopping Cut List Promob see the amount of edge tape used for the project;

2. Calculate the final value of the quantity of each edge strip;

3. In Promob go to Extras Items window. Click the Add button and select the Add Item Extra option;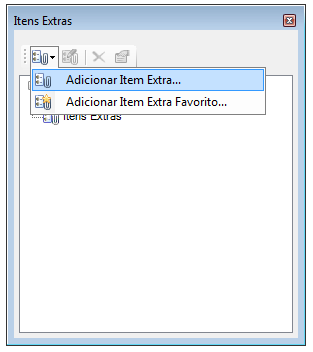 4. Register edge tape as extra item.
IMPORTANT: The information registered below will be displayed in the project budget.
Description: Enter a description for the edge tape;
Reference: Enter a reference to the edge of tape;
Quantity: keep the amount of unit 1, while the amount of edge tape is calculated by meter;
Dimensions: Enter the width, height and depth of edge tape;
Budget: Enter the price, group and category of the extra item;
Notes: enter any remarks on the edge of tape;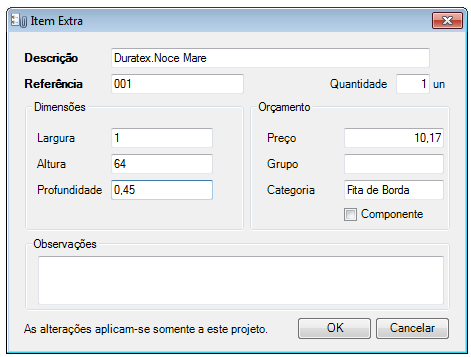 5. Repeat the same procedure for the other tapes;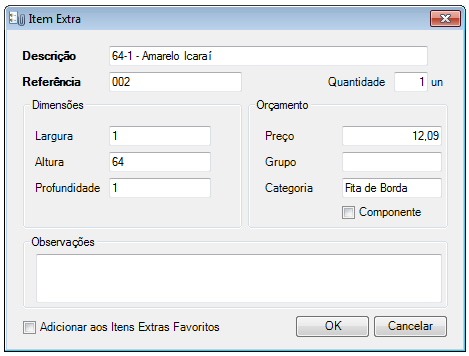 6. Manages the project budget to display the registered ribbons;

IMPORTANT: as the amount of edge tape varies according to each project, you must register the extra item for each project individually.