You can configure the default panel size for import.
When a file is imported, and it only has the name, material, or finish information of the panel, or if any of the measurements are reset, it will automatically create with the values ​​registered in the panel configuration.
In the import settings, the default width, height, and thickness can be entered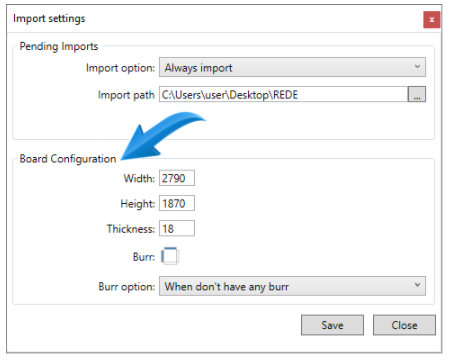 It is also possible to register a standard external burr for the plate. There are three options for registering the burr: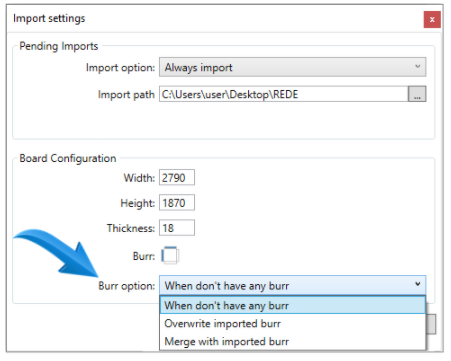 • When don't have any burr: with this option selected, the registered standard burr will only be applied to the panel being imported without any burr.
• Overwrite imported burr: with this option selected, the burr of the plate being imported will be ignored and the registered burr will be applied.
• Merge with imported burr: with this option selected, both burr can be applied, first, the burr that is being imported will be respected, if the imported one is 0, the registered one will be applied in the default configuration. Example: The plate is being imported with burr on the right and left side, and in the configuration, it is registered for the top and bottom, so all sides will receive the burr.