If the Generic / Text Only - Argox printer is not printing any labels, or is displaying the following error message: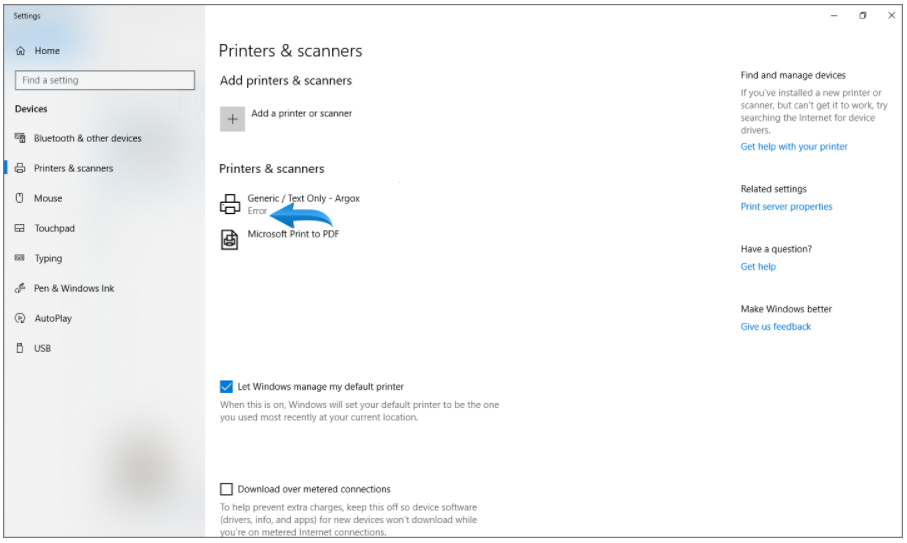 Perform the following procedures for correction:
1. Make sure the printer is set up correctly:
Open the

Printers and Scanners

screen. Click on the already installed Argox printer, and select the

Manage

option;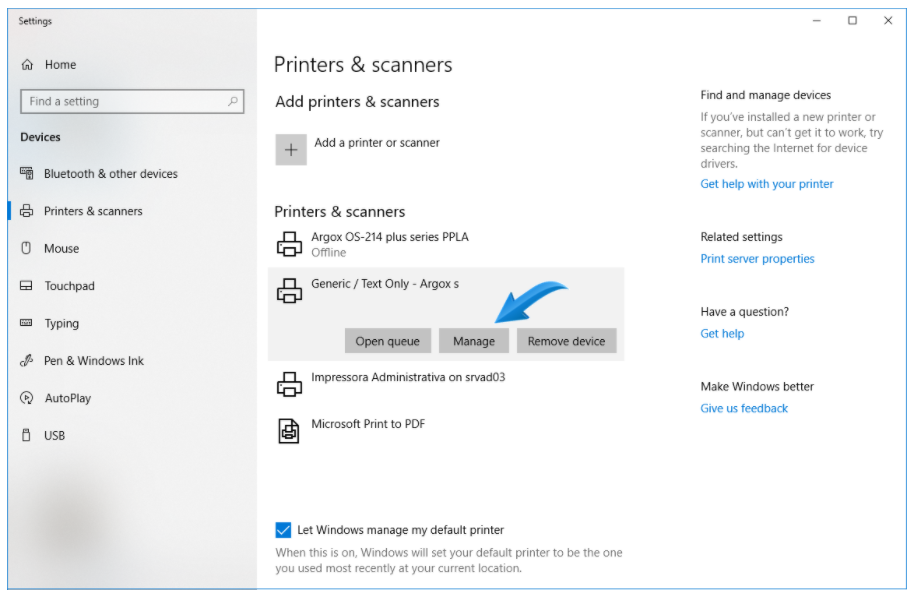 Click

Printer Properties;
Access the

Ports

tab and verify that the Enable printer pooling, COM3 e USB001 are selected. After click Apply and OK;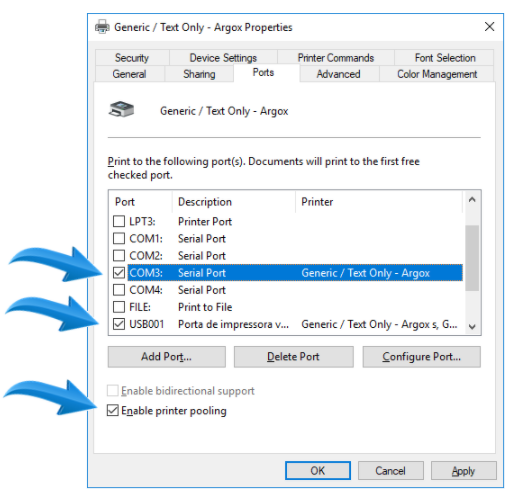 2. Restart the printer:
Turn off the printer, and keep it off for 10 seconds;
Turn on the printer;
Press the Feed button until the printer starts printing your settings;
Perform the printing again to verify that the printer is set correctly.