One of the facilitators of using Promob Cut Pro is the possibility of grouping the same items. By grouping items, we will be decreasing the size of the item list, and also making it easier for operations and borders. For, in making such registers, these will be applied to all grouped items. Even after grouped it is possible to ungroup items, remaining all the settings made.

The unique ID for all grouped items remains individualized. That is, even when grouped, at the time of printing the labels or technical drawings the items will be separated. Thus, the possibility of grouping items exists to facilitate and speed up the registrations.
To group items:
1. With the project already open in Promob Cut Pro, identify which item you want to group. In the example, we have two equal Counters. With IDs 1613 and 1595.
2. With a counter selected, click the item group option.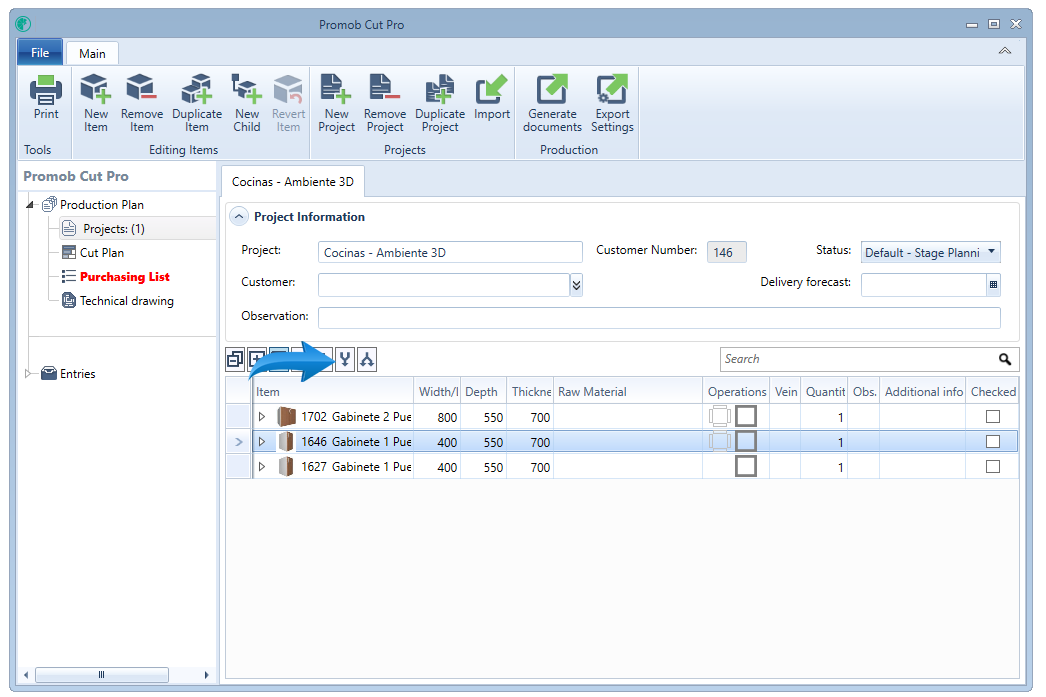 3. Notice that the items are grouped together. The unique IDs will remain visible (1613, 1595).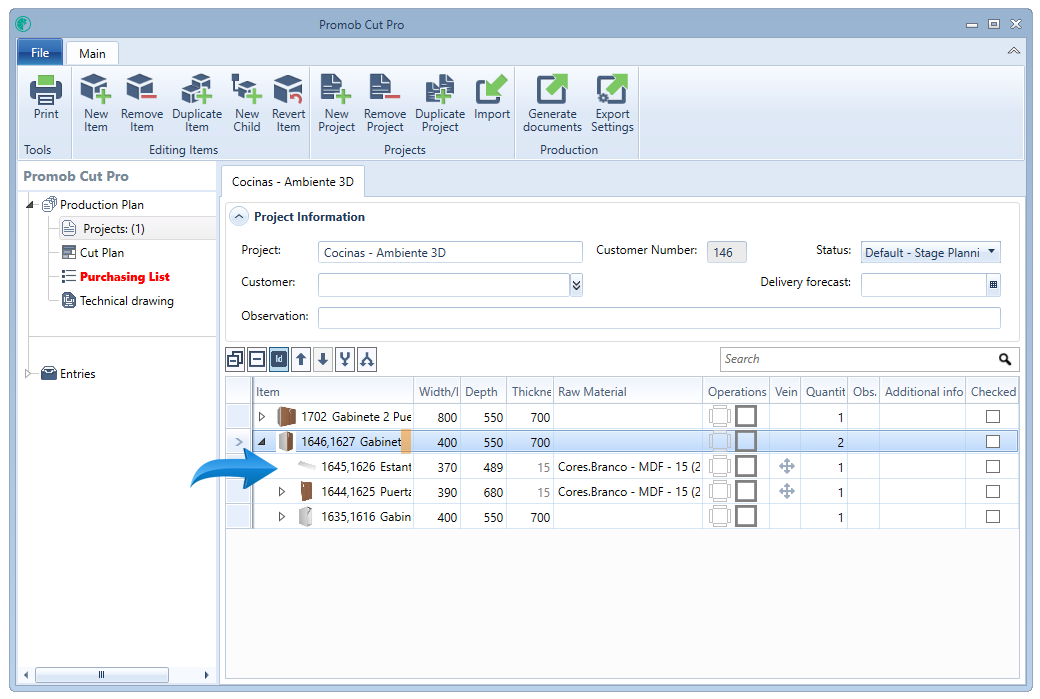 4. Also, all child items will be grouped together. The same thing happens with IDs.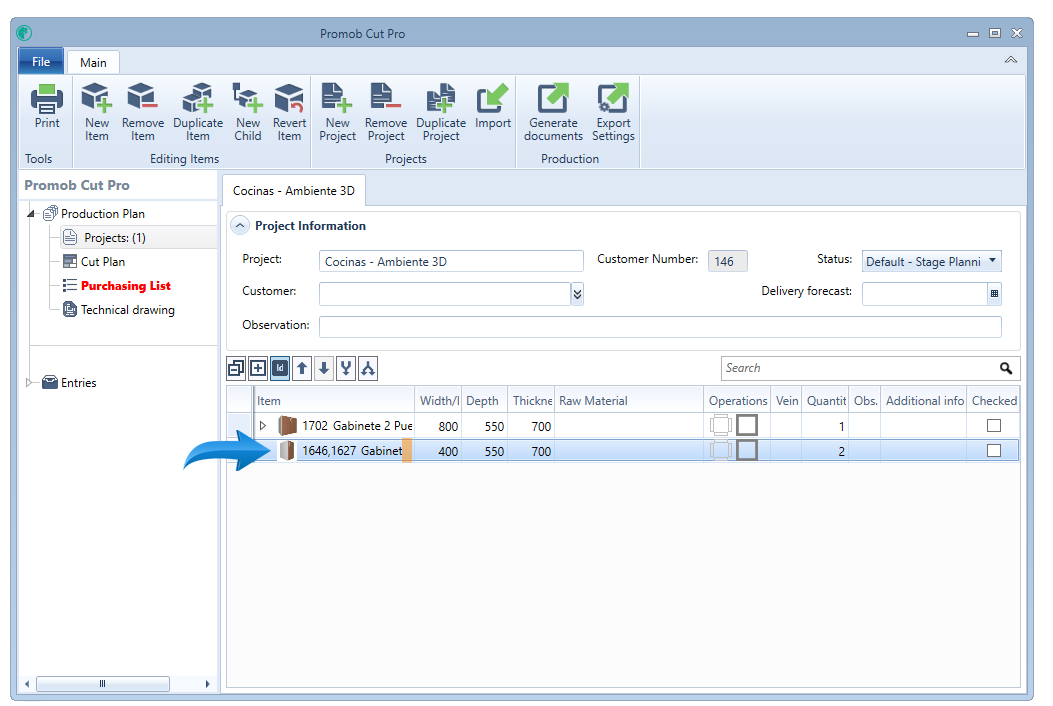 5. And at the time of printing the labels, the modules are as individual items.