Available from the versions: Plugin Builder 1.60.15.1 and Promob 5.60.15.44
In the Plugin ERP Insight settings, the option Translate item descriptions in the integration when enabled allows configuring one of the languages available in the system in use so that the items in the integration XML file have their descriptions translated to the selected language. It also adds the other possible translations for that item as additional information in the XML.
If the option is unchecked, the description will be displayed in the language used in the system, and the other translations will not be sent to the XML.
Configuration
1. Access the Integrator configuration.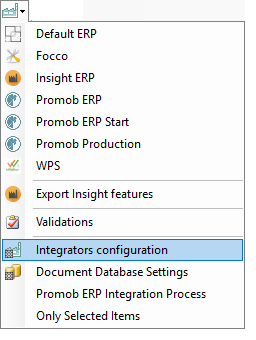 2. In the Insight ERP Settings, under Translations check the option Translate descriptions of items in the Integration.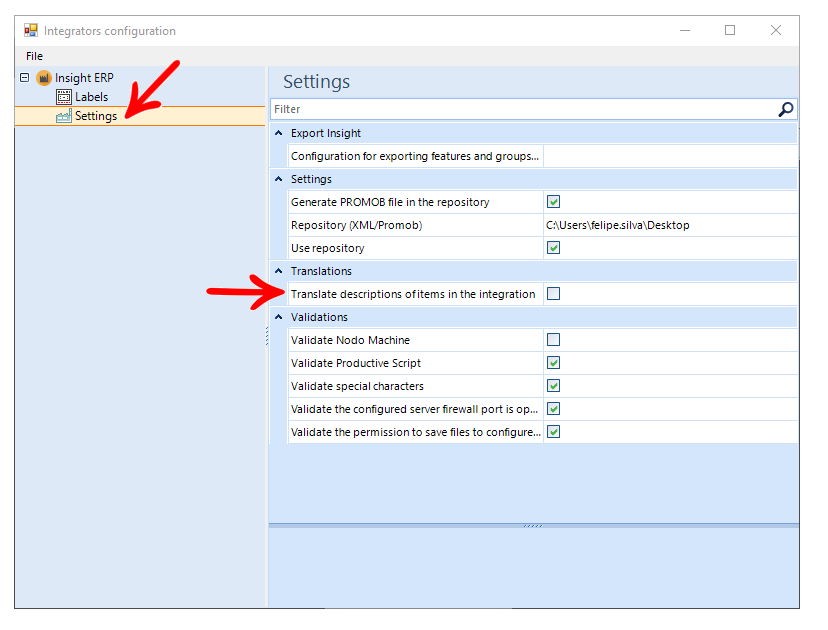 3. When enabling the option to translate item descriptions in the integration, the option to select the language for translation into Language for translating the descriptions of the integration items will automatically be displayed.

4. Select the desired language for the translation.

5. The final .XML file will display: