In the register of edge tape height, it is possible to define what will be the size of each edge band to be imported for a given plate. For 15 mm thick plates, for example, it is possible to configure the 19 mm high edge. To register the height of the edge band:
IMPORTANT: the definition of the height of the edge band strips influences the import of new projects.
1. Click on the File - Options menu - Edit standard height edge x panel;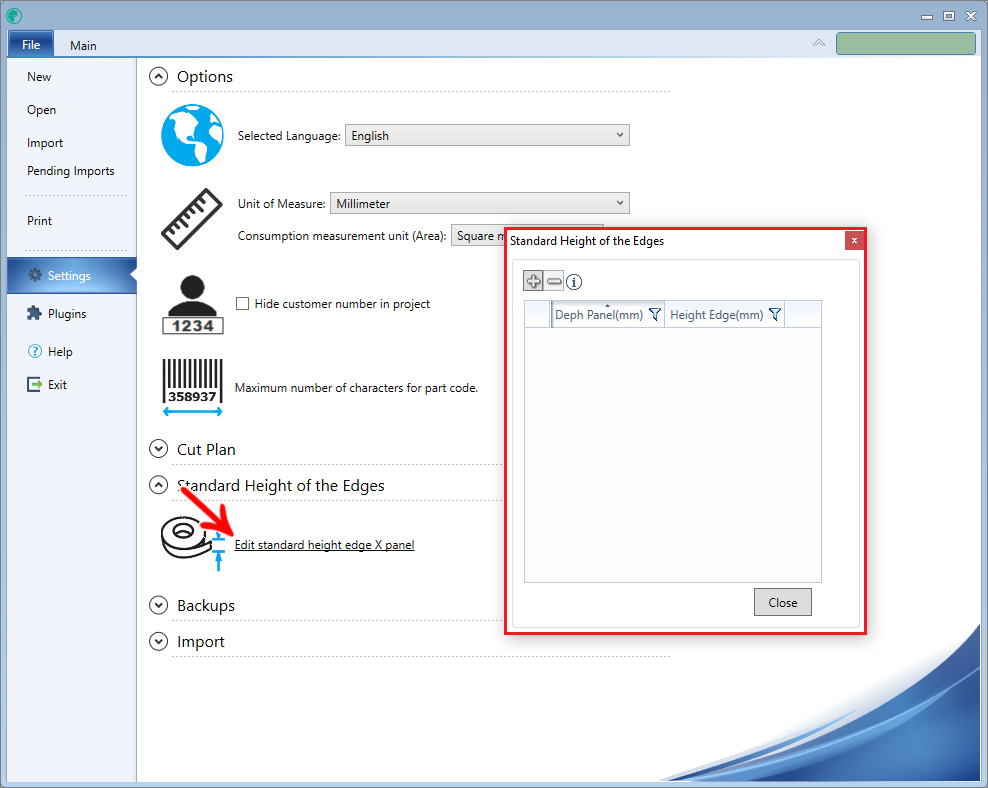 2.
Click the
Add standard height of edges

button and enter the
thickness
of the panel and the
height
of the edge band;
We suggest registering 4 mm more than the size of the edge band height so that when refining the edge band, provide a better finish.
3.
To delete the edge band height options, click the
Remove default edge height
button;

4. Click Close;
The last edge height registration update will only be valid for the next project import in Cut Pro. A message will be displayed informing this:

Note the example:
1.
After defining the edge band for the module parts through the
Features Configurator,
send the project to Cut Pro;
2. Note that for the 18 mm thick plate, the 22 mm high edge was applied.