Promob Cut Pro allows the user to choose the information that will be presented in the Cut Preview in the Cut Plan.
To modify the information displayed in the Cut Preview, follow the procedures shown below:
1. Access the Cut Plan;
2.
Click on the
Visualization
icon;

3. Select the information that should appear in the Cut Preview;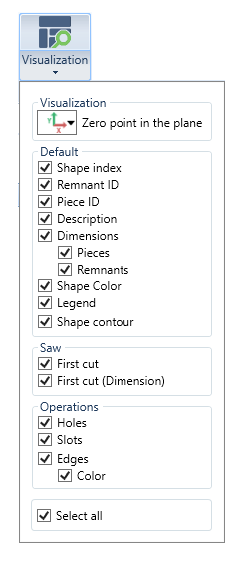 4.
Click
Refresh
.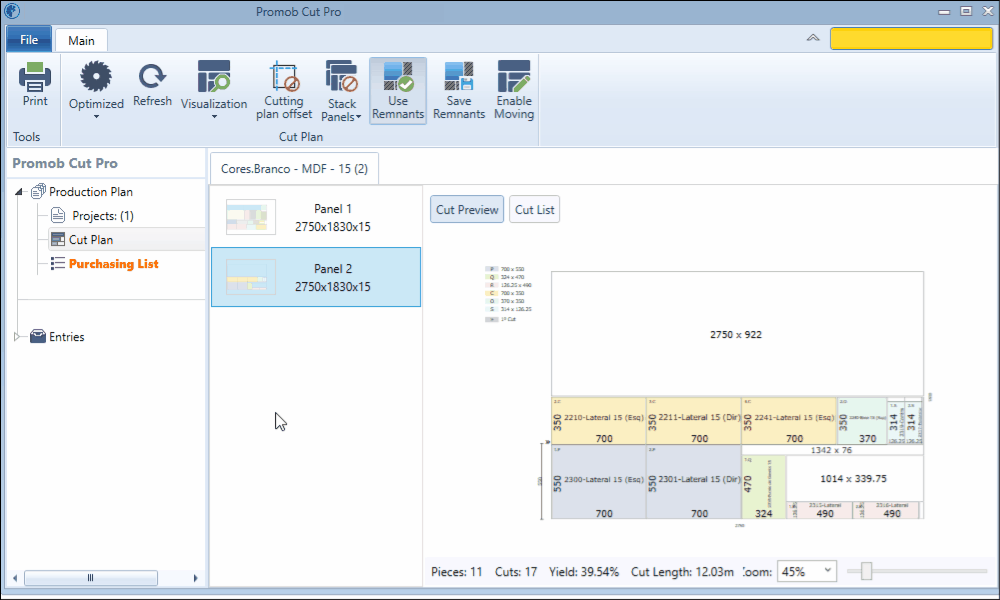 IMPORTANT: Promob Cut Pro will always show the Cut Preview with the last selected settings in the Preview icon.