IMPORTANT: Procedure below, available from Builder version 1.60.14.22. To check the procedure until the Builder version 1.60.14.21, click here for more information.
The edge band reference is centered on the edge band registration screen in the Builder tab. Thus, it is possible to perform the entire registration of the edge band on the same screen, centralizing access to information.
Configuration
Use the Reference field in the edge band register to enter the desired formula/description.
IMPORTANT: This Reference is the identification of the Edge band when generated the XML of integration with some ERP system. All the budget and raw material register of the Edge band is still registered via Budget Structures.
To change the reference, use the new Reference field where you can edit.
1. Access the Builder Tab and select an existing edge band on the part.
2. Select the Reference field and enter the formula directly.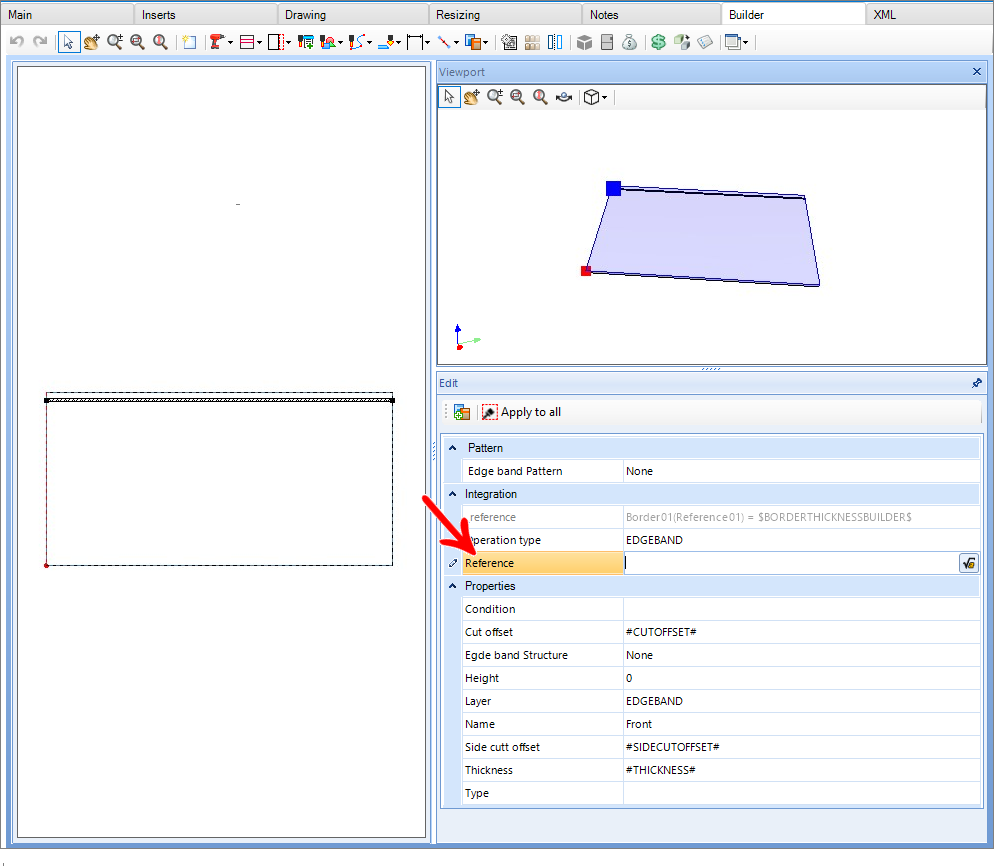 For the previous registrations, the existing Reference continues in operation, it will be displayed on the registration screen of the edge band in the gray (read only) field, where it will display the current reference formula, as shown in the image below:
IMPORTANT: when editing the reference in the new field, the previous one will no longer be displayed.