Available from version: Cut Pro 1.2.3.20
in the Production Plan Summary, four new fields are displayed, namely: board area, parts area, remainders area and discard area.
Board area: is the plate area used in the project.
Parts area: is the parts area used in the project.
Remainders area: is the area of leftovers existing in the project.
Discard area: this area is calculated from the discount of the parts area and the remainder of the plate area.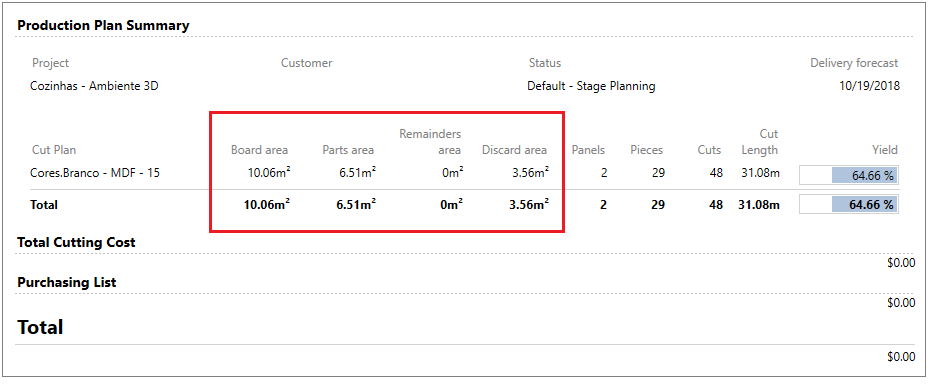 Definition of unit of measure

It is possible to change the unit of measurement of the consumption area, for this:
1. Access File - Settings ;
2. In Consumption measurement unit (Area) define the unit of measurement desired: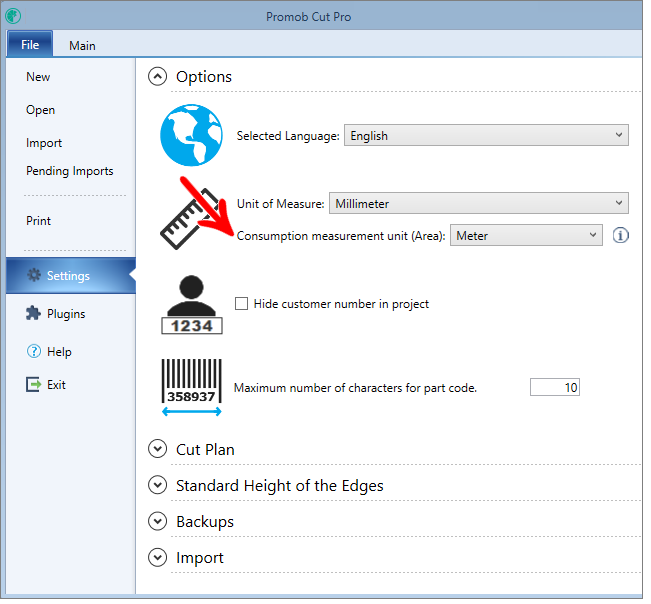 Print
The consumption area values can be displayed on the printout, perform the following procedure to display them:
1. On the print screen, select to print Panels and Leftovers.
2. In Configurations check Production Plan Summary.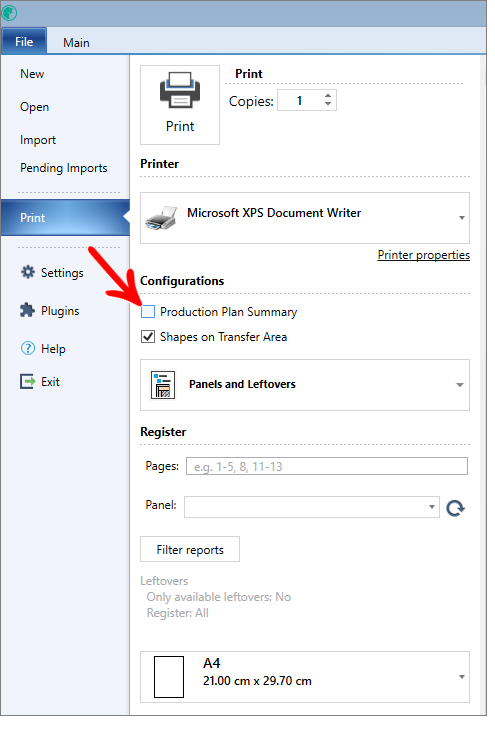 3. It will be displayed as follows in the printout: