Available from version: Plugin Builder 1.60.14.19 or higher
In the tools configurations, the option of Use cutting direction in single line operations is available.

When enabling this feature, machining operations that have only one line will follow the cutting direction that is configured on the cutter.
Cutting direction for single line machining
When machining a line, the direction of direction is defined from the center of the part.
Below are some reference examples:
Counterclockwise cutting direction
Machining 1 and 4 follow the counterclockwise direction.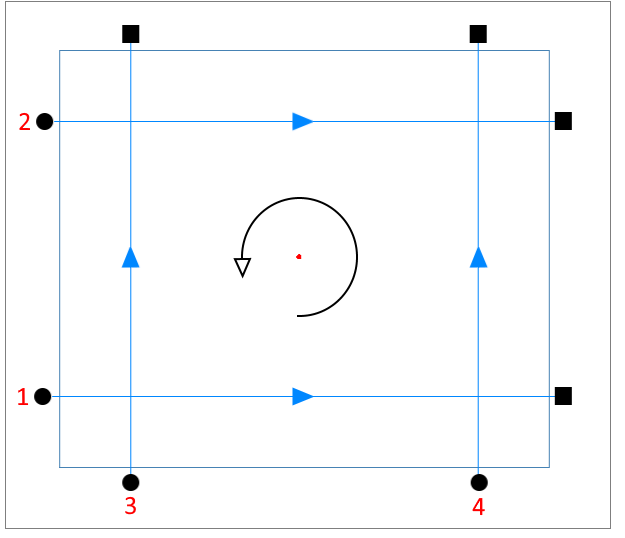 Clockwise cutting direction
Machining 2 and 3 follow clockwise.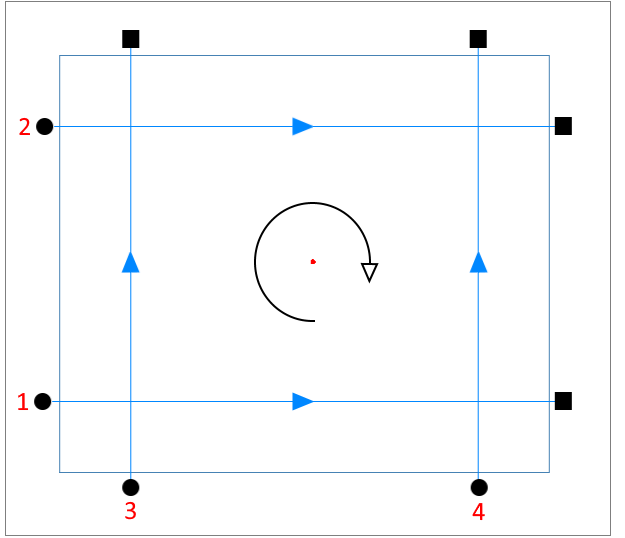 Tool compensation and direction
Counterclockwise cutting direction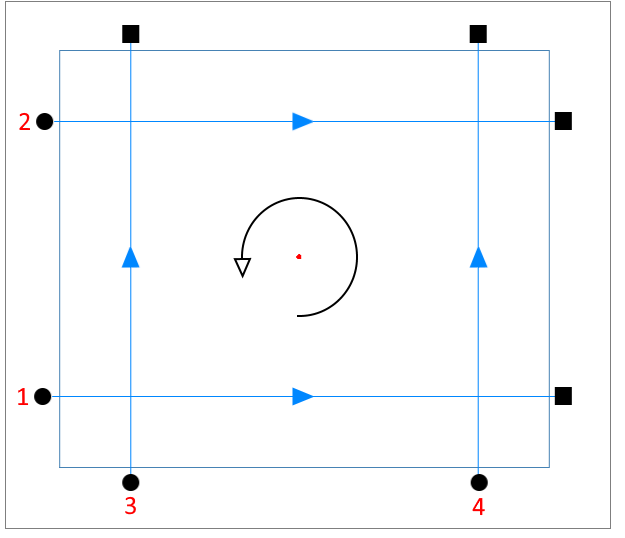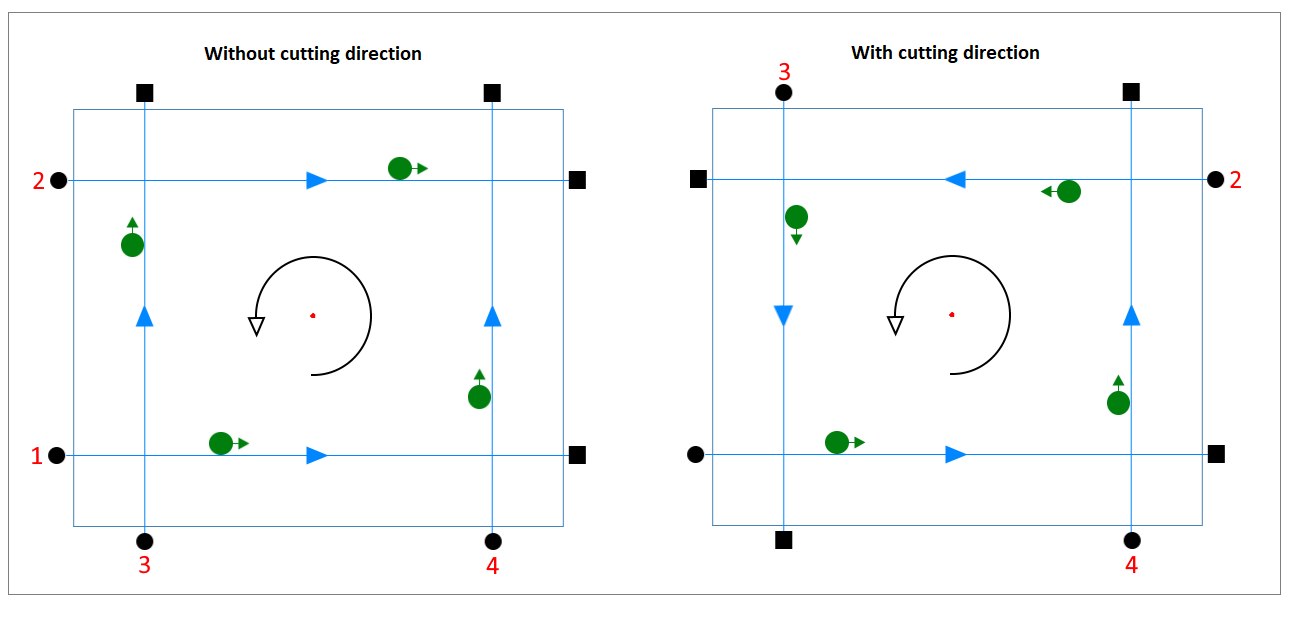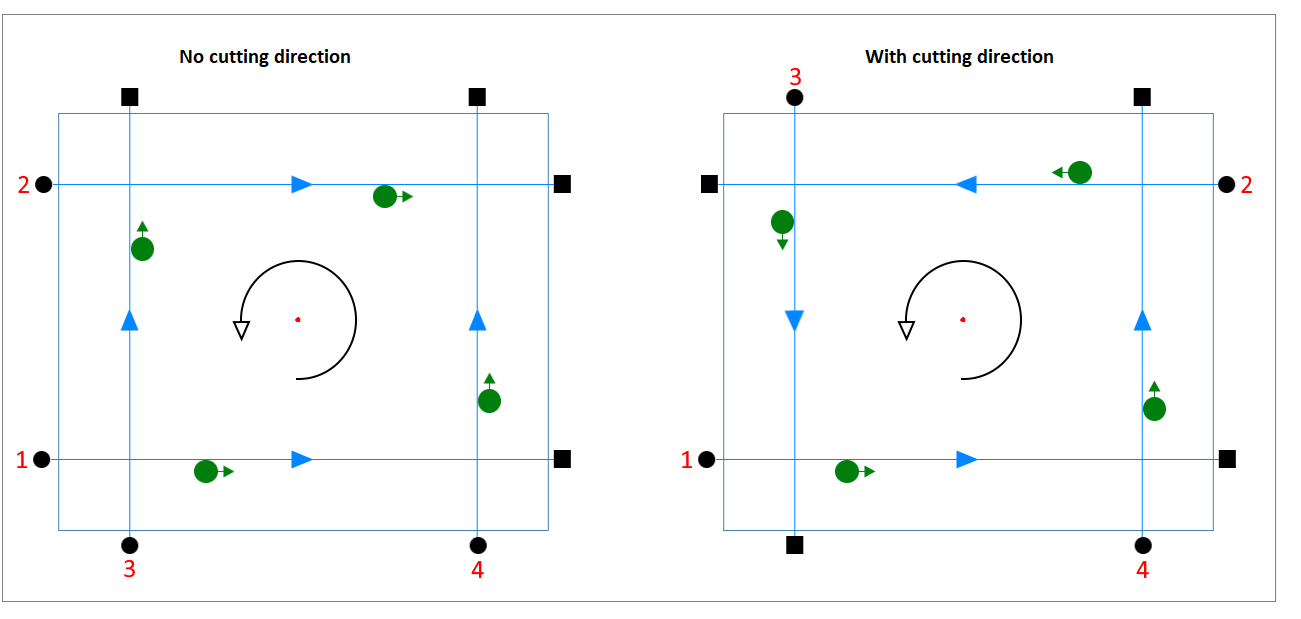 Clockwise cutting direction