Available from version 1.2.3.19 or higher
It is possible to define the order of the information of the labels that are forwarded to the print file.
To make this definition, perform the following procedures:
1. Access the Export Settings - Cutting Manager
2. Select Inmes - InmesCut
3. On the Labels tab, define the order in which the information will be printed.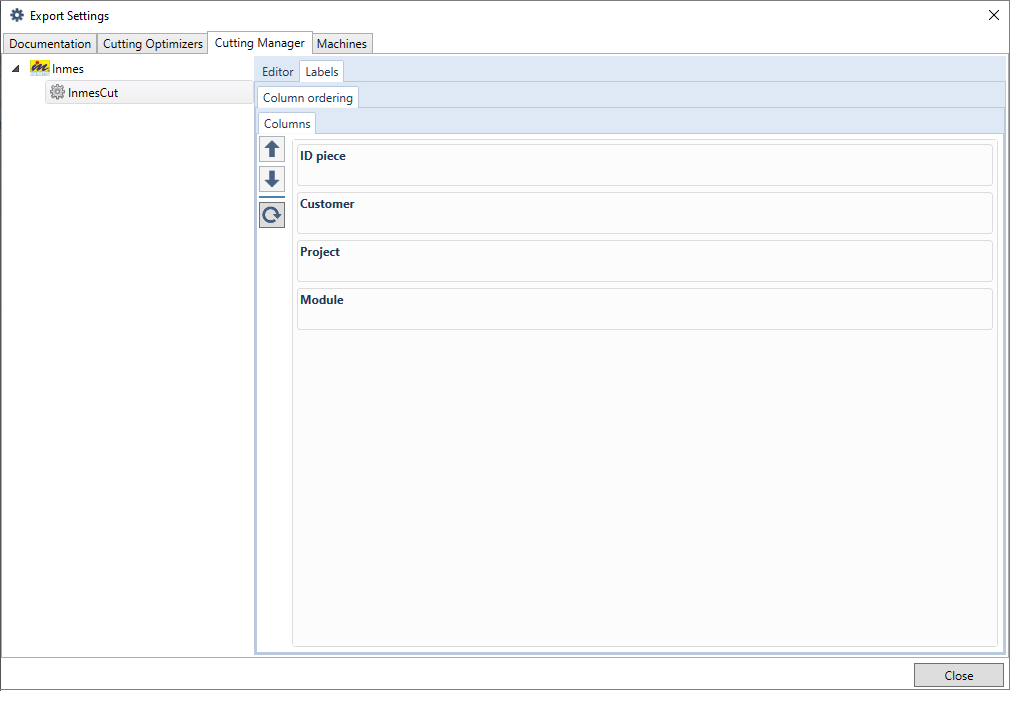 To define the order, use the features:
Up arrow: move the information up in the list.
Down arrow: move the information down in the list.
Refresh: returns to the standard order.
List of the order in which the information to be printed.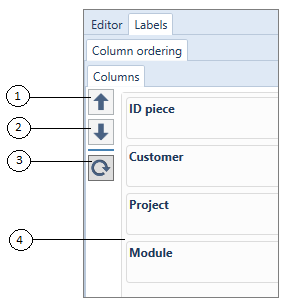 IMPORTANT: the standard ordering is the same as the image above: Part ID - Client - Project - Module.
In the generated .xml file, the generated information will be displayed as follows:
The tags that will be changed in the xml referring to the order of information on the labels are those highlighted: Code, IDesc, IIDesc and Client.
The information that is ordered first, in this example Part ID, will be the content of the Code tag, the second Client information corresponds to the Client tag, the third Project corresponds to the IDesc tag and the fourth Module corresponds to the IIDesc tag of the xml.
In the example below, the order of the information has been changed: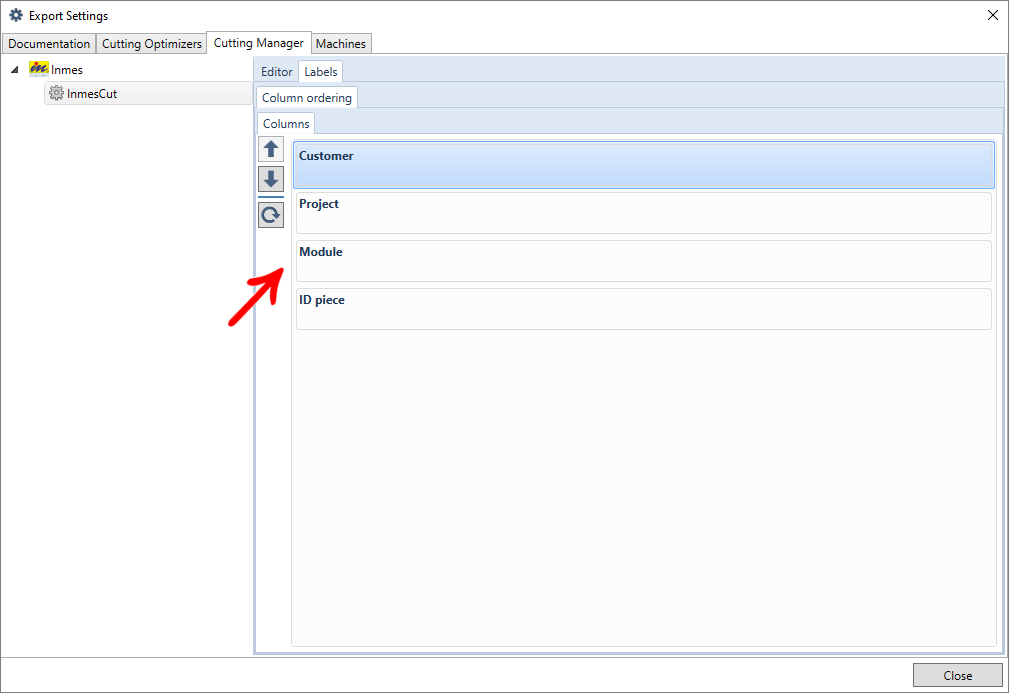 In the xml, the result of this sorting will be:

Code: Customer
IDesc: Project
IIDesc: Module
Client: Part ID