Situation: When configuring the server path, enter the port and click the Test Connection button, the following message is displayed Update the DocumentDatabase service version to change the firewall port. To access the installation steps, access the link below and the port number is returned to the previous value.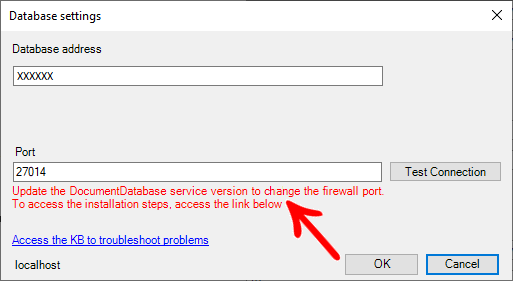 Cause: the installed service has the version below 1.2.7.0, the port will not be updated, since the lower versions do not have the possibility to configure the port.
Solution: Update the DocumentDatabase service, click here for more information.
IMPORTANT: to update the service, you need to unistall the DocumentDatabase service, and install it again. For more information, click here.