Available from versions:
Plugin Builder

Version:

1.11.19
Plugin Manufacturing Component Report

Version

: 1.11.0
Objective
The report will look for all the components in the 3D space, grouped by their respective groups, disregarding the parent module.
Report fields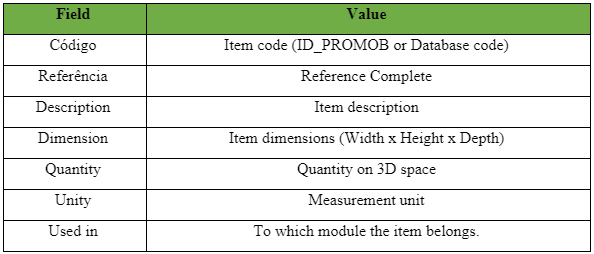 Searching information
The module list with drawing codes, organized by the parents' groups, will be searched.
Exemple:
If you have a Cabinet (CAB0142A) in the 3D space, it will not be shown on the report only the children components will be on the report (SID0091A).