Available from Builder version 1.12.13.1 and all versions of compatible plugins
Machining with variant depth is only applied for line machining. To register, perform the following procedures:

Machining registration
1. Access the Builder tab in the Modules Editor;
2. Select the desired item;
3. Create a line with two or more points;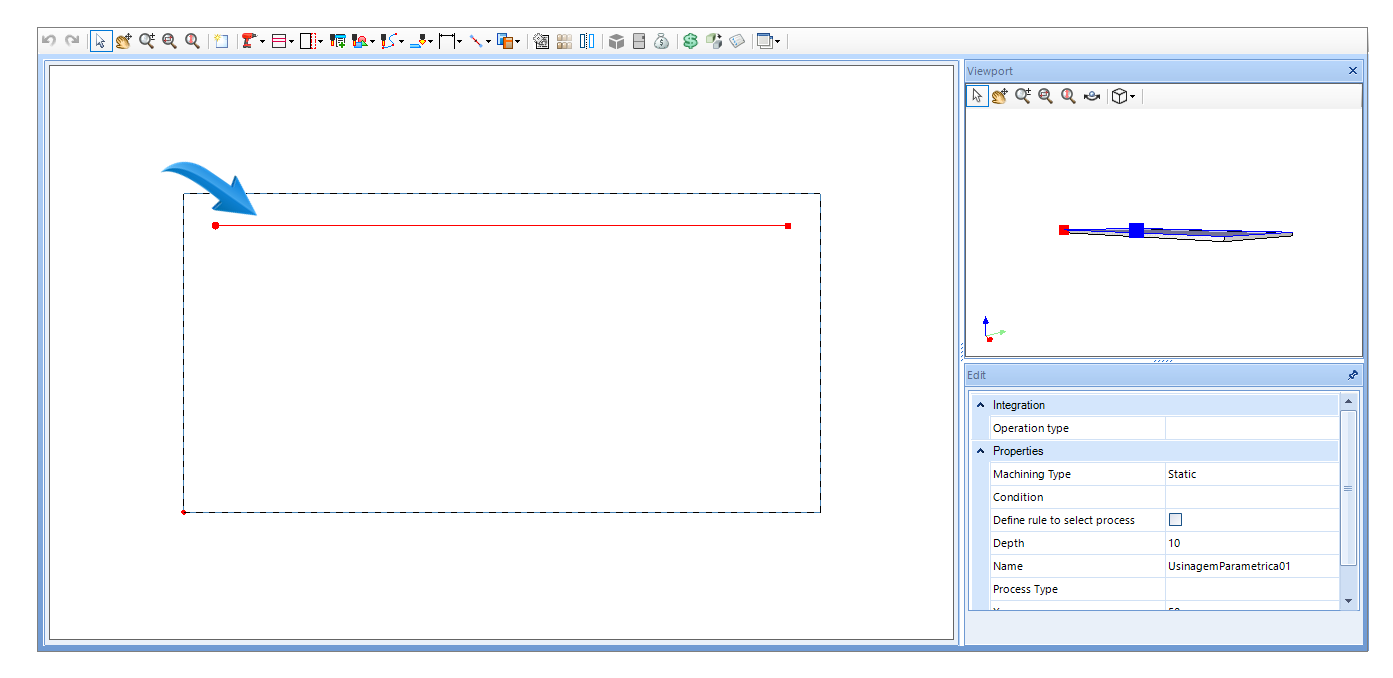 4. Apply the desired depth in the machining;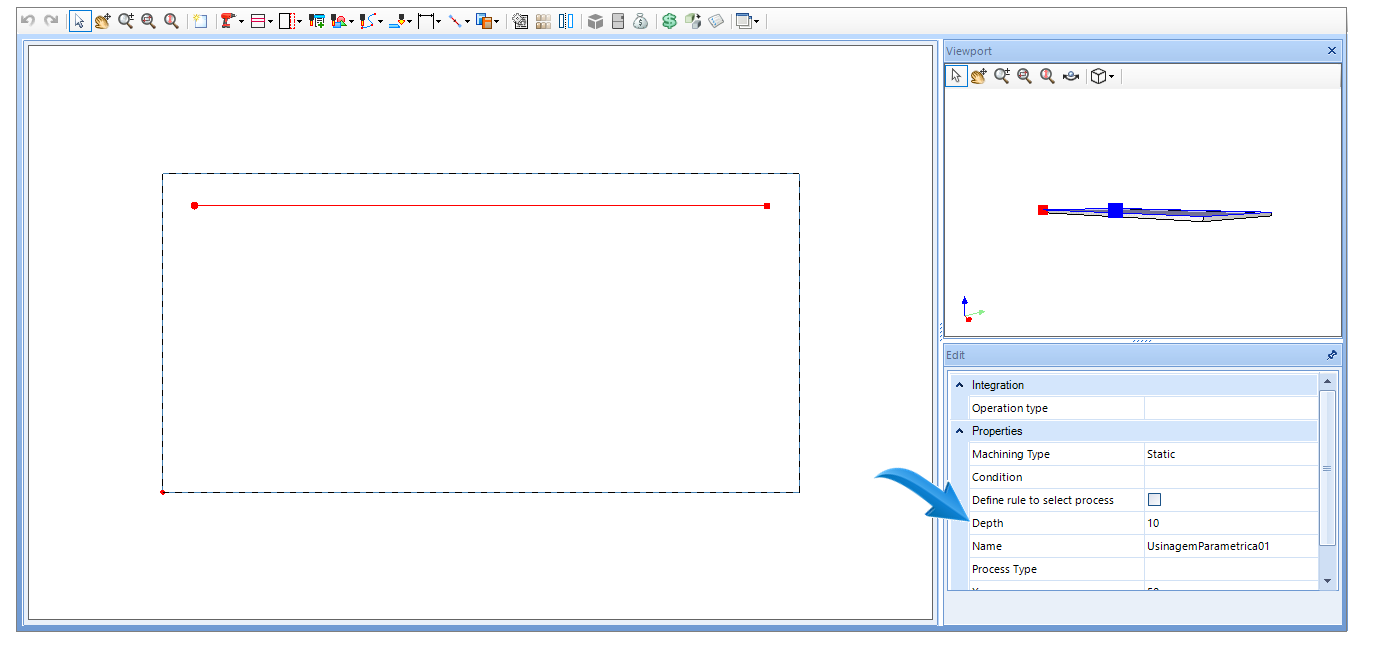 5. At each point it will be possible to apply a different depth.
Example:
• At the starting point, depth (Z) was applied with a value of 5.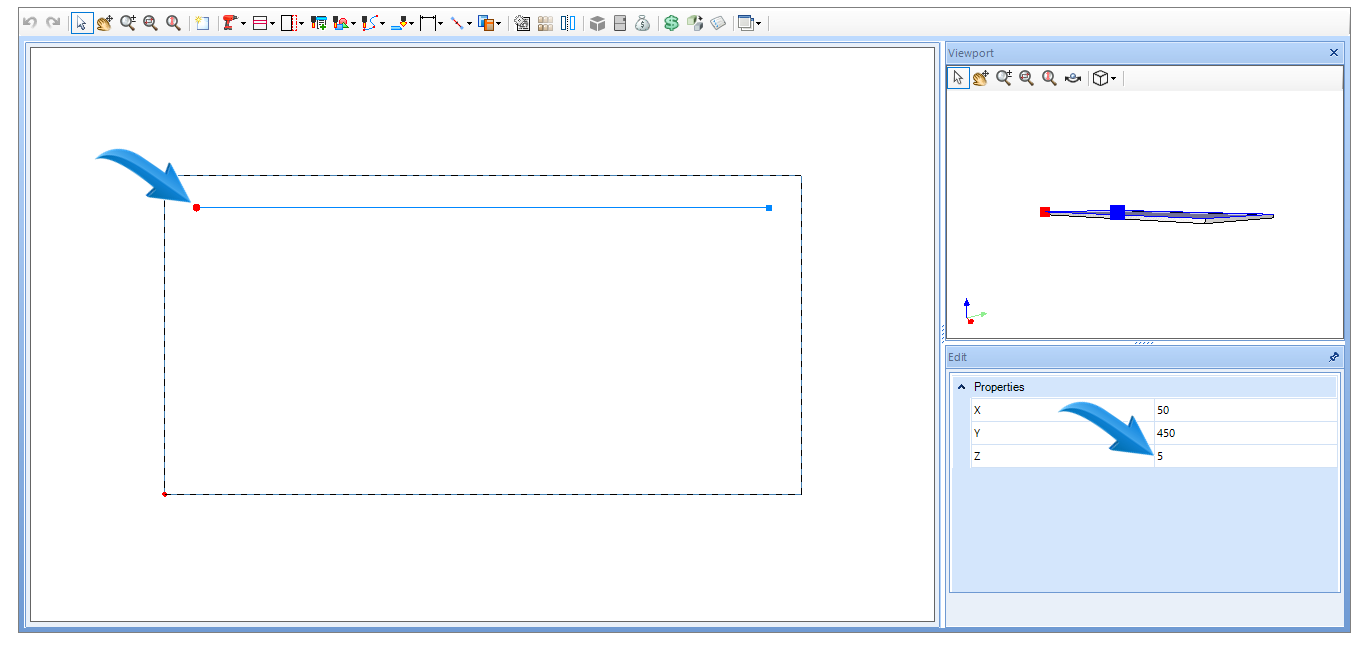 • The end point, the depth is set to 0. In this case, the value of the machining depth and not the point value will be used.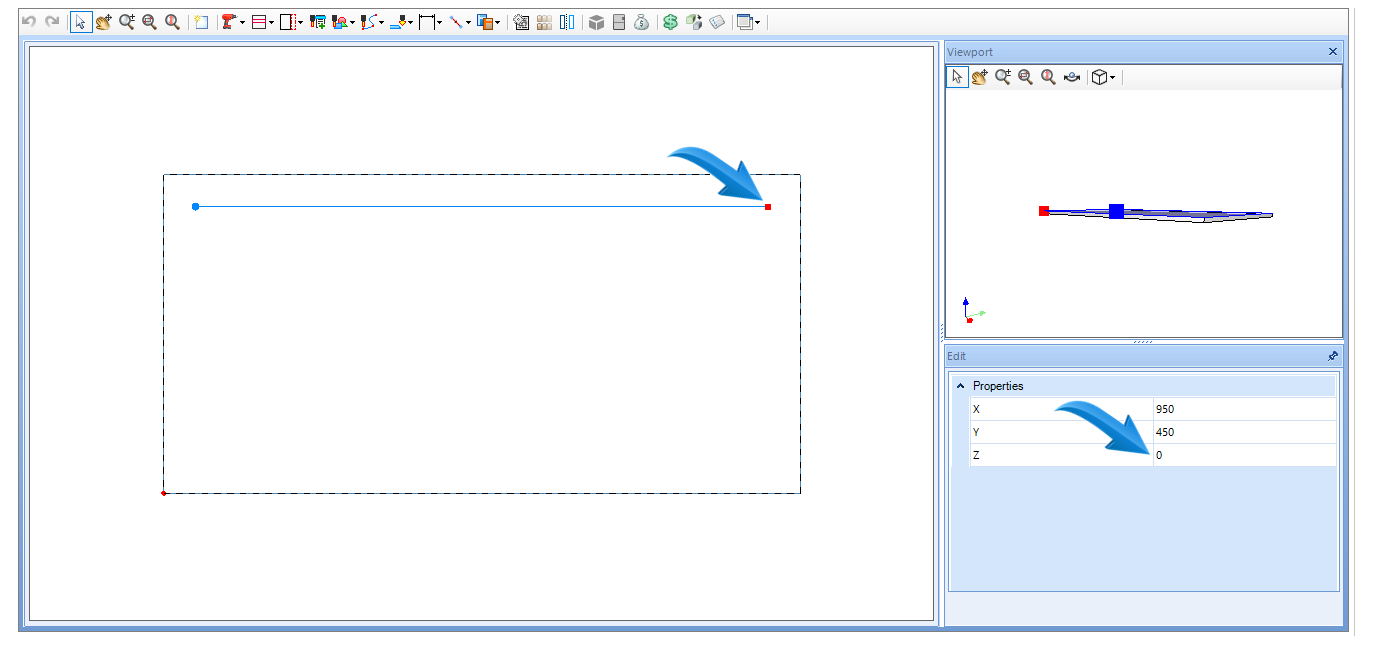 In this example the machining has the following values:
• Depth of starting point: 5
• Depth of end point: 10

Machines that support this feature:

Profile machining
• Biesse
1. Rover 1836GFT
2. Rover 2231GFT
3. Rover 24
4. Rover A 1332
5. Rover A 3.30
6. Rover A4
7. Rover B7
8. Rover C9
9. Rover 20
10. Skill 300 K3
11. Skipper V31
12. Skipper 100
13. Skipper 130

• SCM
1. Pratika 310
2. Pratika 315
3. Pratika 320
4. Pratika 325>
5. Pratika S
6. Tech Z1
7. Tech Z2
8. Tech Z5
9. Tech Z25
10. Tech Z30

• Morbidelli
1. Accord 40 FX
2. Author 200
3. Author 327
4. Author 436S
5. Author 500
6. Author M600
7. M100
8. Unifex
9. Universal NB-3618
10. Universal NB-3622
11. Universal TV-3615

Machining on top/bottom face
• Biesse
1. Rover 1836GFT
2. Rover 2231GFT
3. Rover 24
4. Rover A 1332
5. Rover A 3.30
6. Rover A4
7. Rover B7
8. Rover C9
9. Rover 20
10. Skill 300 K3
11. Skipper V31
12. Skipper 100
13. Skipper 130

• Buselatto
1. Jet Optima

• Giben
1. Flat BDT
2. Flat Selexx
3. Genesis EVO
4. PTP
5. WIBJ-5

• MasterWood
1. Project 250
2. Project 450
3. Project TF
• Morbidelli
1. Accord 40 FX
2. Author 200
3. Author 327
4. Author 436S
5. Author 500
6. Author M600
7. Cyflex HP
8. Cyflex SR
9. M100
10. Unifex
11. Universal NB-3618
12. Universal NB-3622
13. Universal TV-3615

• SCM
1. Cyflex 900BR
2. Pratika 310
3. Pratika 315
4. Pratika 320
5. Pratika 325
6. Pratika S
7. Tech Z1
8. Tech Z2
9. Tech Z5
10. Tech Z25
11. Tech Z30