Available from the versions:
Promob Builder 1.12.12.30.
Plugin Cut Pro 1.12.7.19.
You can select which structure will be used for the edge band height information.
It is available in the Builder tab, a field in the register of the edge band, where it is possible to associate a structure, not necessarily having the FITA_BORDA value.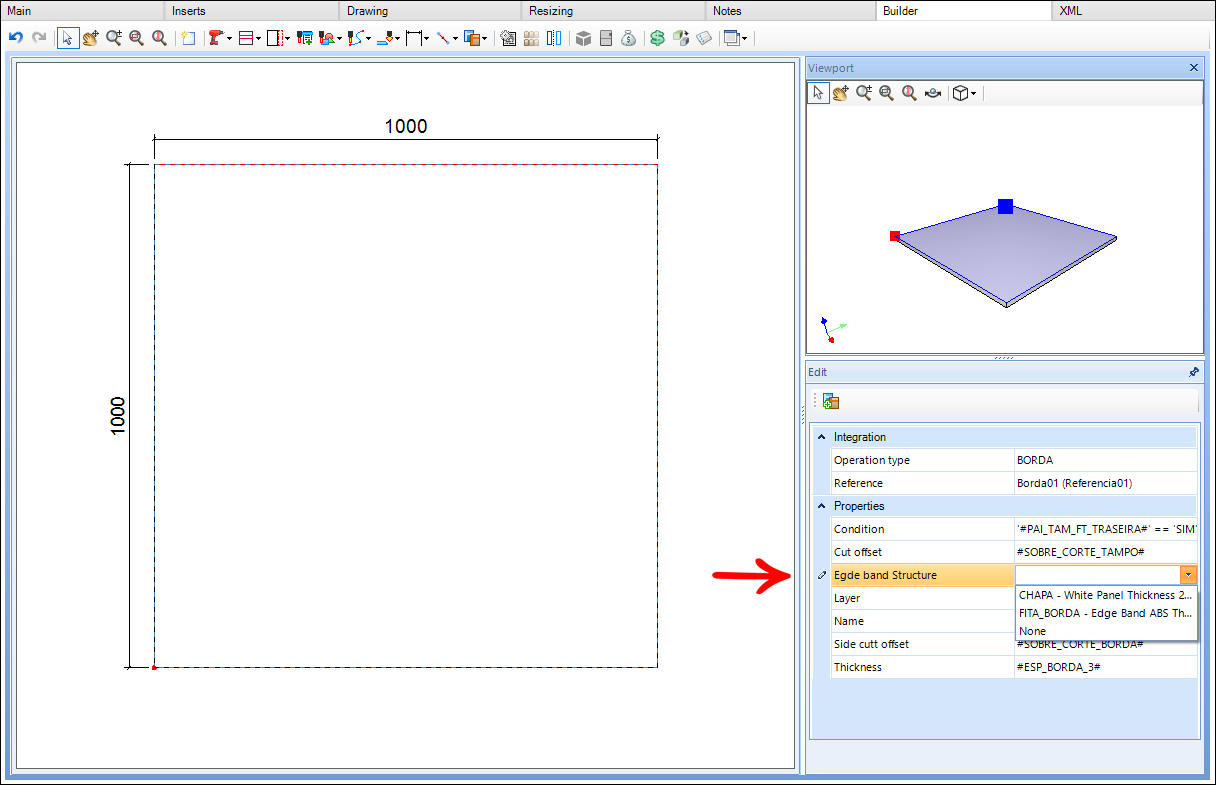 IMPORTANT: If no structure is selected, the value of the structure FITA_BORDA will be defined.