What happens?
When trying to import a drawing file through the Drawing tab of the module editor, the message below is displayed:

Why does it happen?
The message happens when the file format is not recognized by Promob.
How to solve?
1. Open the drawing file using the modeling software and save with compatibility AutoCAD 2007 ASCII (dxf);

IMPORTANT: If you do not have the option of compatibility with the 2007 version of AutoCAD, you can save in the version AutoCAD 2000 ASCII (dxf);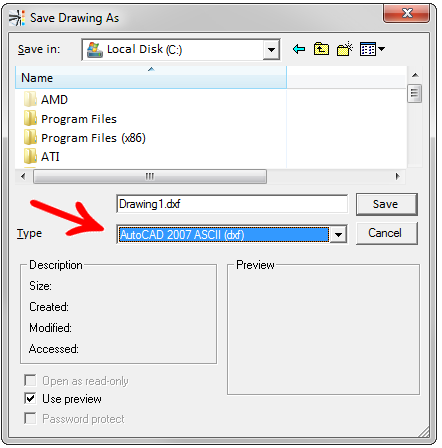 2. If the situation persists, open the drawing file in the modeling software and check that it meets the requirements Promob parameters for import.