To copy and paste just one item in the 3D space:
1. Right-click on the item you want to copy and select the Copy option or press the Ctrl+C keys simultaneously;
TIP: To copy and paste multiple items at once hold down the Ctrl key and click the items you want to copy to select them. After, perform the process to copy.
2. Click with the mouse on the plane in which you want to insert the item copy. Right-click and select Paste option or press Ctrl+V simultaneously;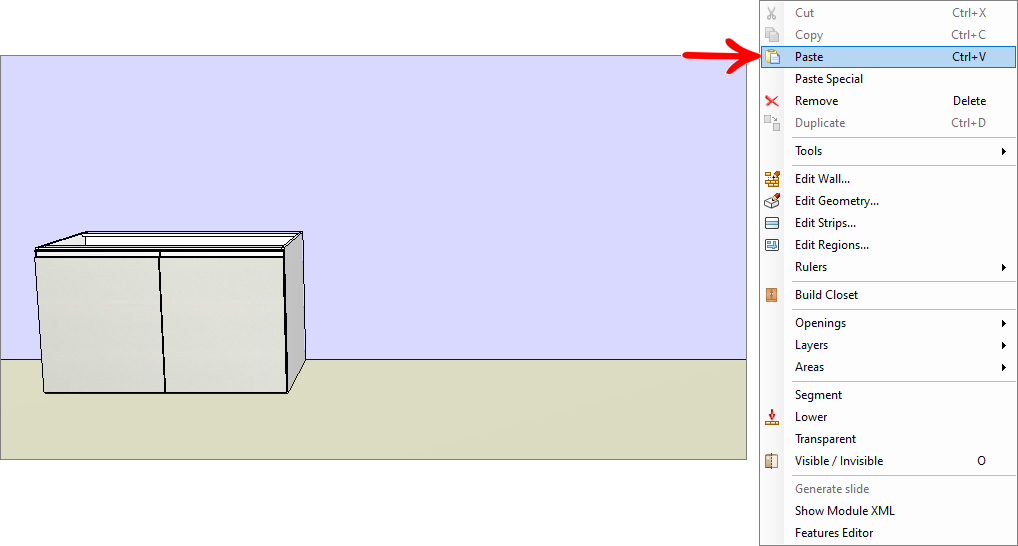 3. The copied item is inserted into the space.