The COMPOSEDREPORT attribute is necessary for Composed panels to be shown in the Composed Panel Report.
This defines whether the item will be sent to thecomposed panel report.
IMPORTANT: This attribute must be used in composed panels, when the BUILDEROPERATION attribute is applied with the OPERATION value.

Attribute Registration
1. Go to Registry - System - Attributes - Entity.attributes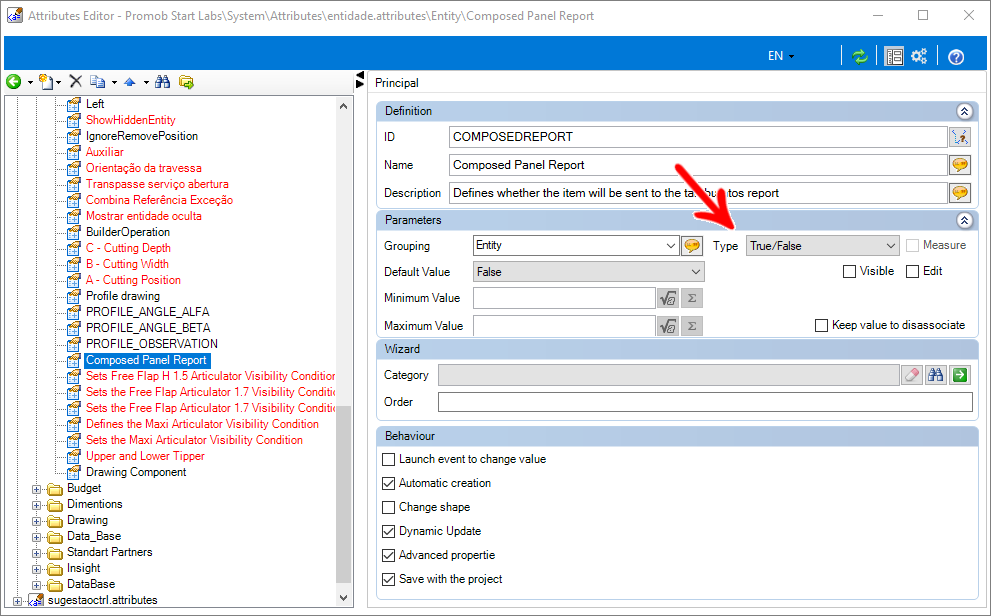 Attribute: COMPOSEDREPORT
Attribute Type: True/False
Add attribute to item
Apply the COMPOSEDREPORT attribute to the parent item as well as the child items with the True value.
If you want any of the children (components) not to be displayed in the composed panel report, apply the false value in the COMPOSEDREPORT attribute.