Situation: When finish the Upgrade of a product is displayed the message Error adding license for upgrade order, please try again later.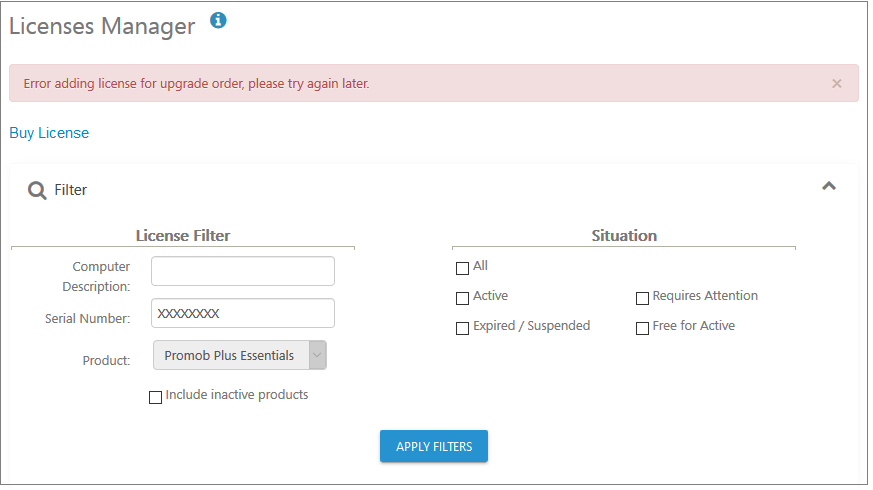 Cause: Instability occurred during the ordering process and the upgrade could not be completed.
Solutions
1. Repeat the procedure in a few moments.
1. In another Internet Explorer browser, access the Promob Portal and repeat the Upgrade procedure for your product.
1. If the situation persists, contact Promob Support.