1. Activate the Promob Cut Pro plugin in Promob Start;
Once activated, it will be available in the Cut Plan menu.
2. Configure the Cut Pro Plugin according to your need.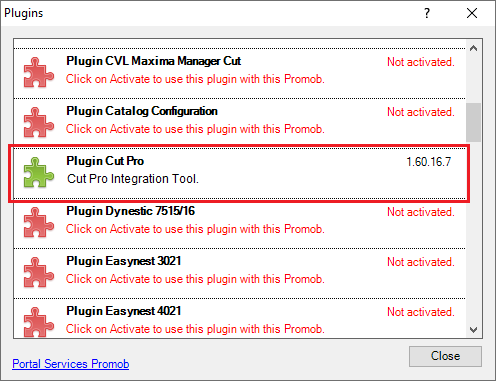 Cut Pro Plugin Settings
1. To configure the plugin, find the Optimizers Configuration option;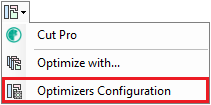 Through this window it is possible to configure some settings (Settings, Labels and File):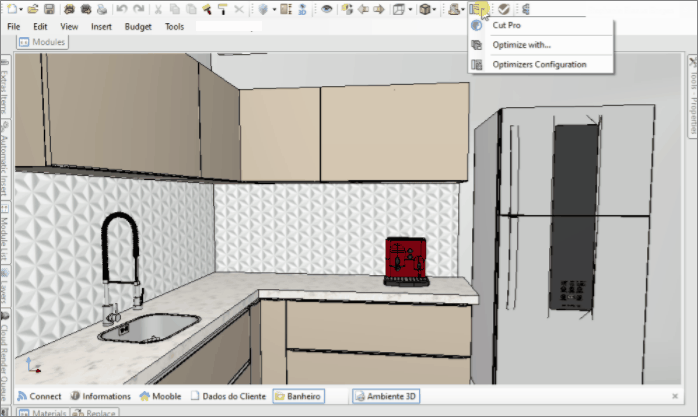 Settings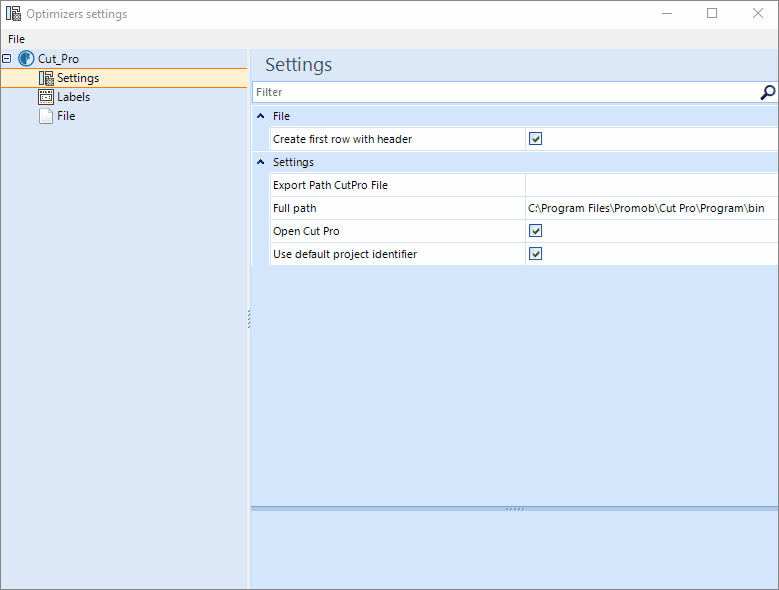 File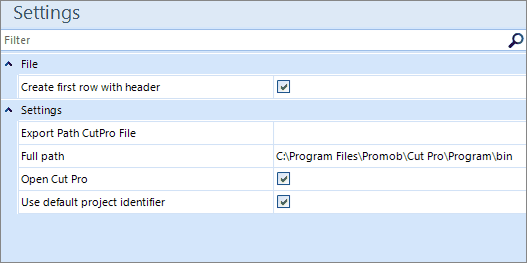 Create first line with header:
Defines whether or not there will be a header in the * .csv file that will be generated;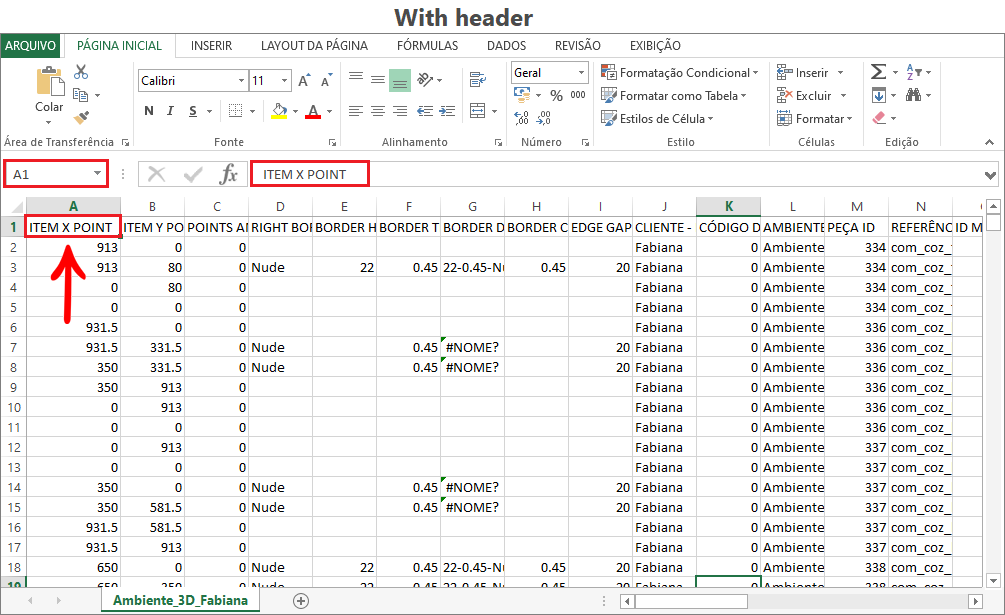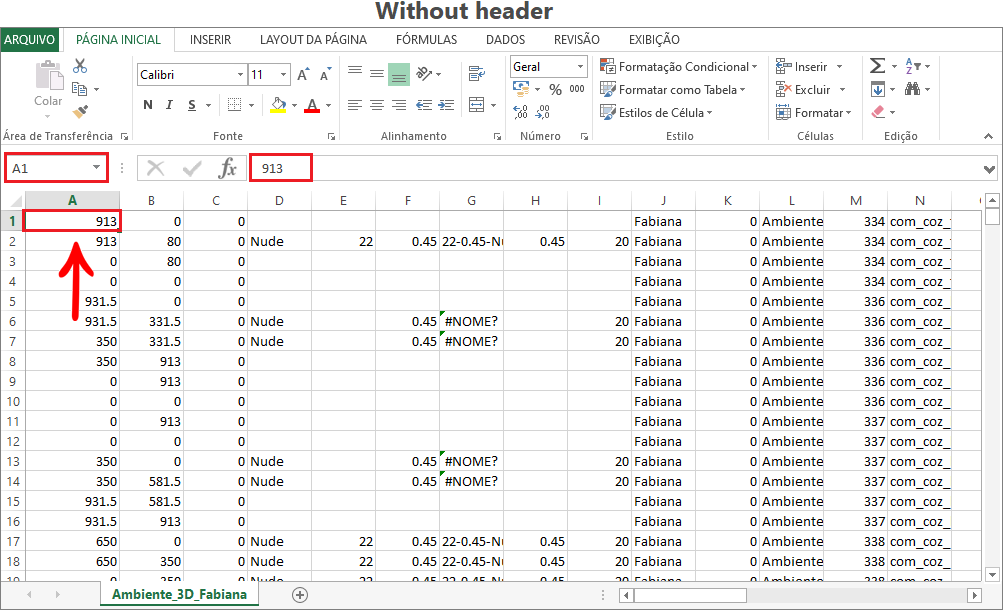 Settings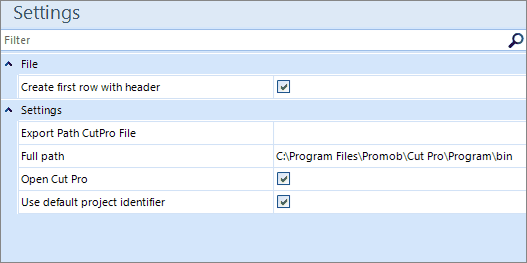 Export Path Cut Pro File:
Defines the default folder for exporting Cut Pro files.
Full path
Ask the path in which Cut Pro was installed.
If you performed the installation process without changing the default path, this field will already be filled with the default installation path: C:\ProgramFiles\Promob\Cut Pro\Program\bin
Enter the installation path, only when Cut Pro was installed in another path.
Open Cut Pro
Defines whether Cut Pro should open automatically after finish generating files.
Use the default project identifier
With this option enabled, the generated * .csv file will receive the Environment Name_Customer Name;
If this option is disabled, you will be asked for a new name.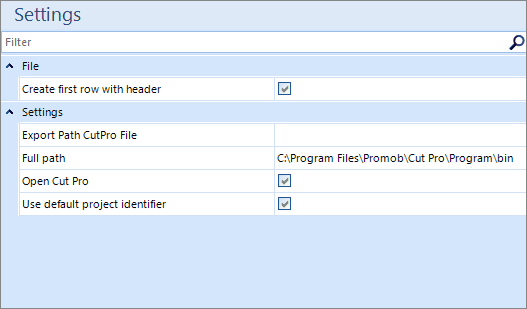 Labels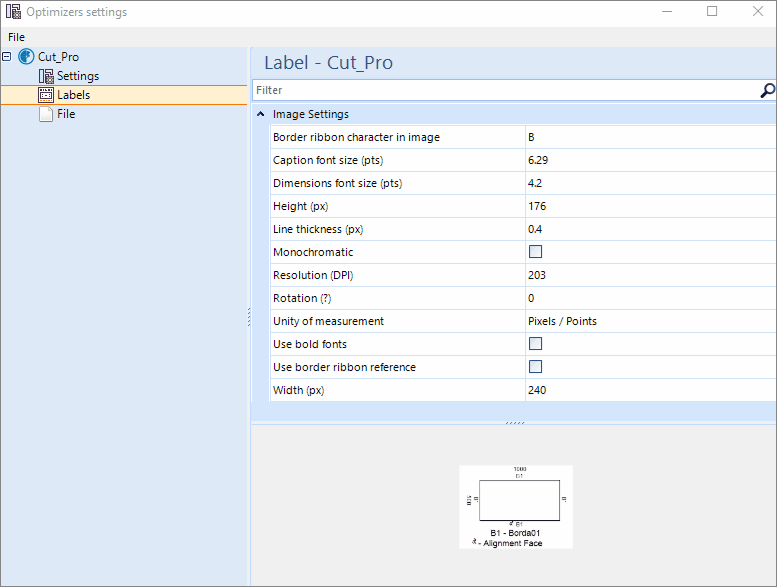 Border ribbon character in image: Define a character for border representation, when there are borders on the pieces.
Caption font size: defines the font size of the letters and numbers that make up the texts;
Dimension font size: defines the font size of the numbers that make up the dimensions;
Height (px): defines the height of the label, in pixels;
Line thickness (px): defines the thickness of the lines that will compose the label, in centimeters;
Monochrome: defines whether the label should be monochrome or not;
Resolution (DPI): defines the amount of DPI present in the label image;
Rotation (º): defines the rotation of the label;
Unity of measurement: defines the unit of measurement for the label size in Millimeters or Pixels / Points.
Use bold fonts: defines whether the captions on the label will be bold or not.
Use border ribbon reference:
Width (px): defines the width of the label, in pixels;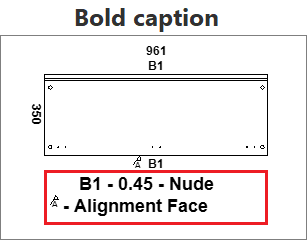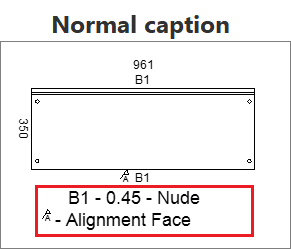 File
In the File menu, configure the layout of the * csv file that will be generated, defining the columns that will be displayed in the file. For more information click here.
If you have not yet purchased the Cut Pro plugin, contact us:
E-mail: promob@promob.com
Phone: +55 0800.600.9850