Available from version:
Builder Version

: 1.11.19

Plugin Version

: 1.11.0
Objective
The report will look for information on items purchased in the design.
Report Fields


Search for information
Searching for information is done in two ways:
1. All item structures in the environment.
2. All items that you have marked on the Builder tab as a purchased item.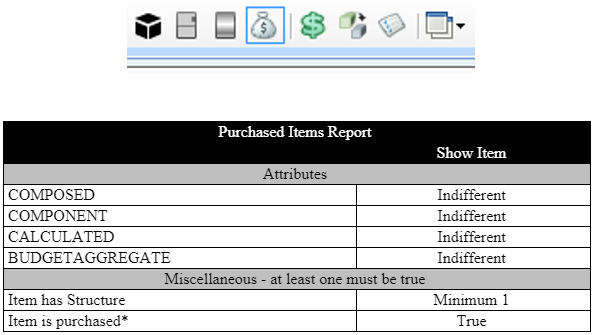 IMPORTANT: For the structures to appear in the reports a process must be performed.