Available from Plugin Builder version 1.60.14.7.
When integrating with the Plugin ERP Promob it is possible to configure in the configuration screen which type of integration will be done, whether it will be the default integration, through Promob ERP or through Promob ERP Start.
To configure the integration type:
1. Access within Promob, the Plugin ERP Promob option;
2. Open Promob ERP integrator settings.
3. Under Integration Type, set to ERP or ERP Start;
IMPORTANT:
By default, the configured option will be ERP.
The field to change is password protected.
To make this change, contact Promob Support.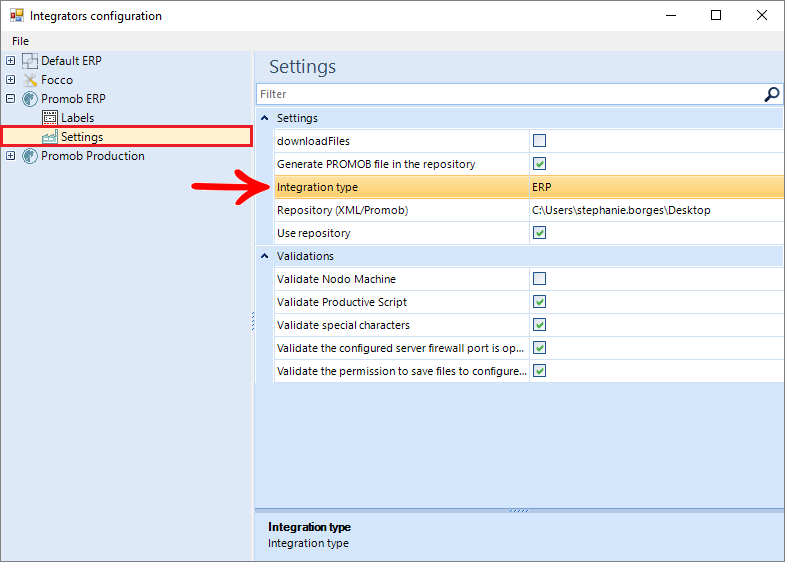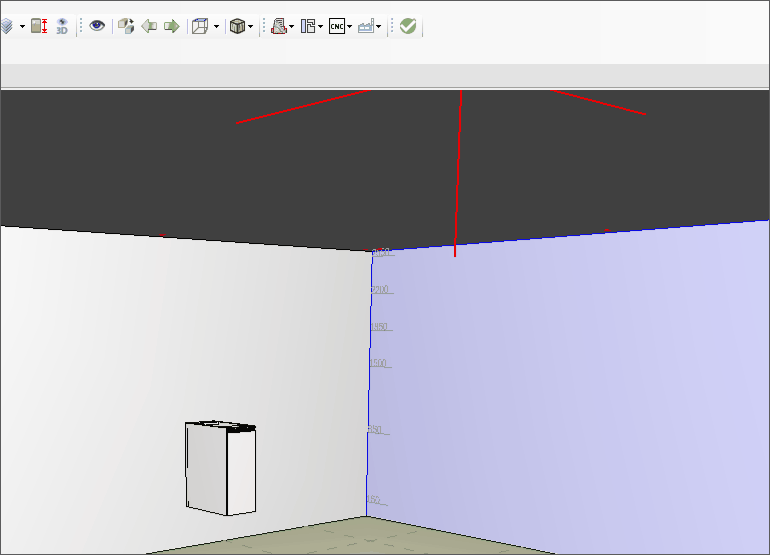 IMPORTANT: as of version 1.60.20.0, Builder now saves all projects that are integrated with the ERP.