After registering a collaborator, it is possible to define where he is in the hierarchy. To manage hierarchies, follow the procedures below:
1. Access the Administration - Employees menu;
2. With the registered user, drag user to the hierarchy screen;
3. The remaining users can be added to the first level of the hierarchy or also to the levels below.
In addition, it is possible to grant access to a certain level of the hierarchy to a user without the user being part of that hierarchy.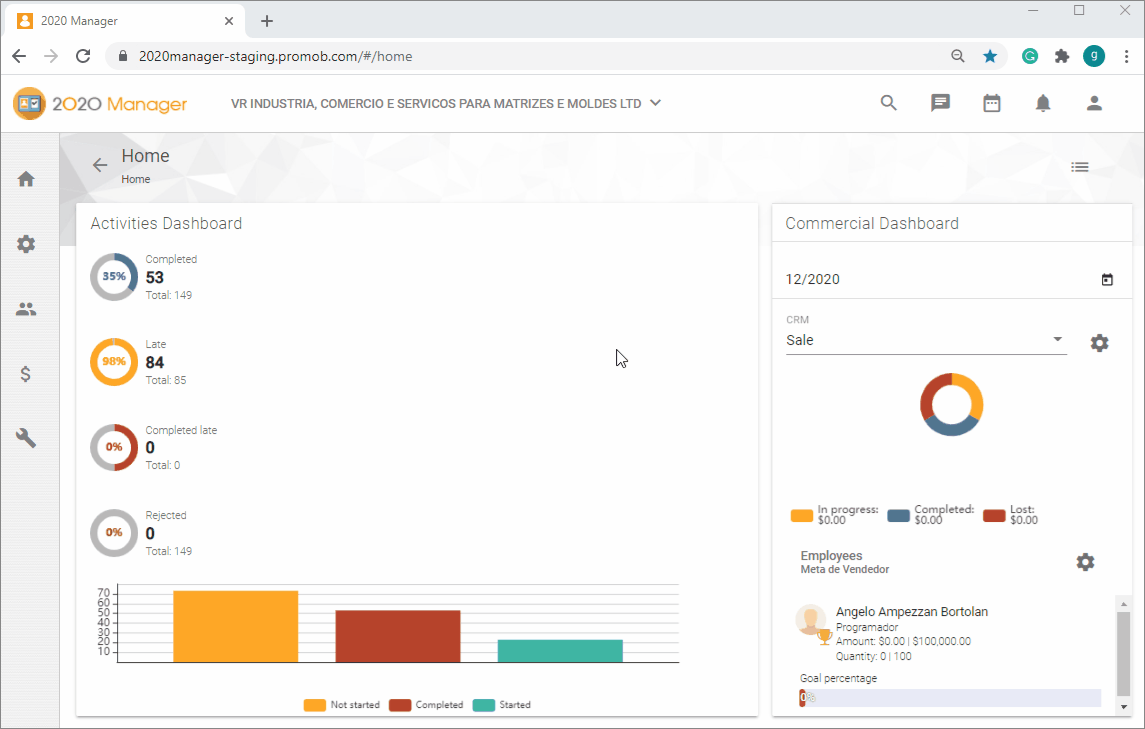 IMPORTANT: the hierarchy is displayed in levels. By clicking on the first level you can see the users below it. When clicking on one of the users, if there is someone below them, it will be displayed as well.