IMPORTANT: The images in this documentation are examples of one of the three services used.
What happens?
When generating Promob technical drawings, labels, machine programs, or integration with another system through an integration plugin, the following message is displayed: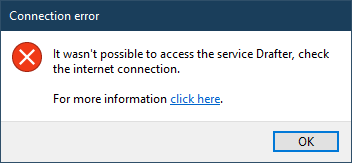 Why does it happens?
The situation occurs because could not find or connect with the service required to finish processing.
What to do?
1. Check your internet connection so you can access the service.
Check here the doors, websites, and IPs that need to be released to use Promob products.
2. Access the service corresponding link entered in the message to confirm that it is active.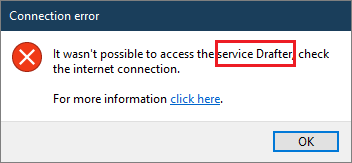 3. The page below should appear: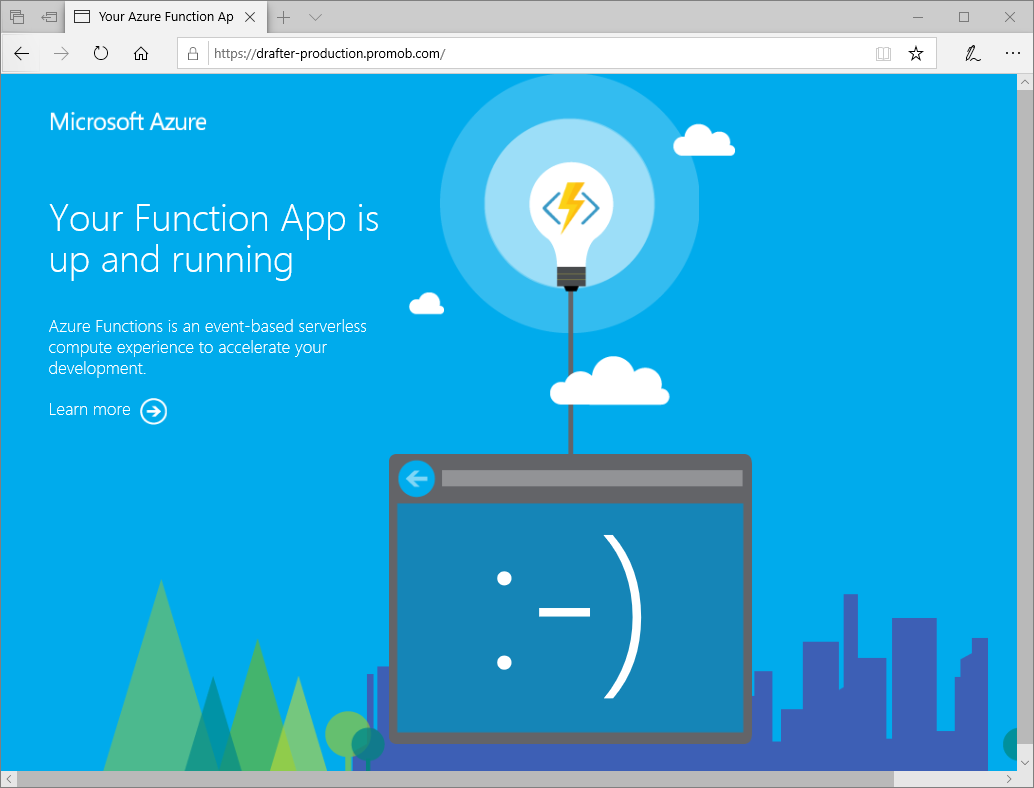 4. If the page above did not appear, contact Promob Support.